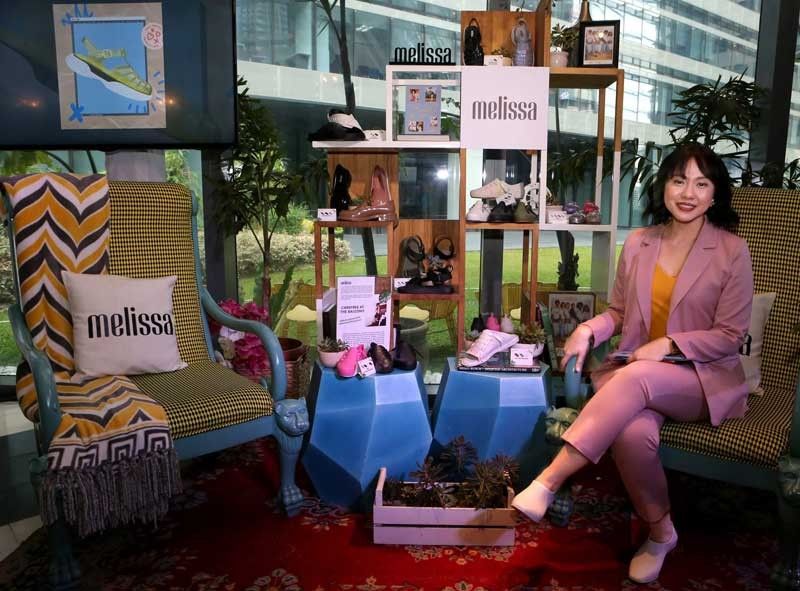 Melissa Philippines brand manager Joy Dauz with Melissa's Family collection of shoes
Photos by Ernie Penaredondo
When 'Ugly' is the new cool
They're big, they're chunky, and perfect for Michael Jackson moonwalking. They're called "Ugly," but in this meta, ironic world, you know that "ugly" means they're cool.
Melissa Philippines recently launched its new Family collection, and one of the key pairs was the Ugly Sneaker, a color-blocked platform shoe that took you right back to the neon days of the '90s.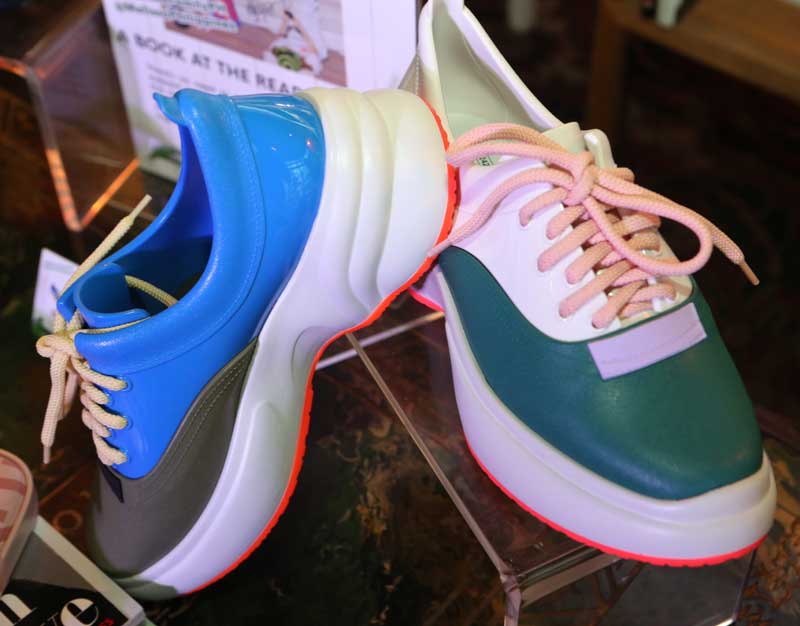 Inspired by the '90s: Melissa's Ugly sneakers
"The crowd favorite is the Ugly Sneaker," says Melissa brand manager Joy Dauz. "'Ugly' is now cool."
The sneaker was by no means indicative of Melissa's latest collection, a vast family of styles that spanned holiday 2018 to spring/summer 2019.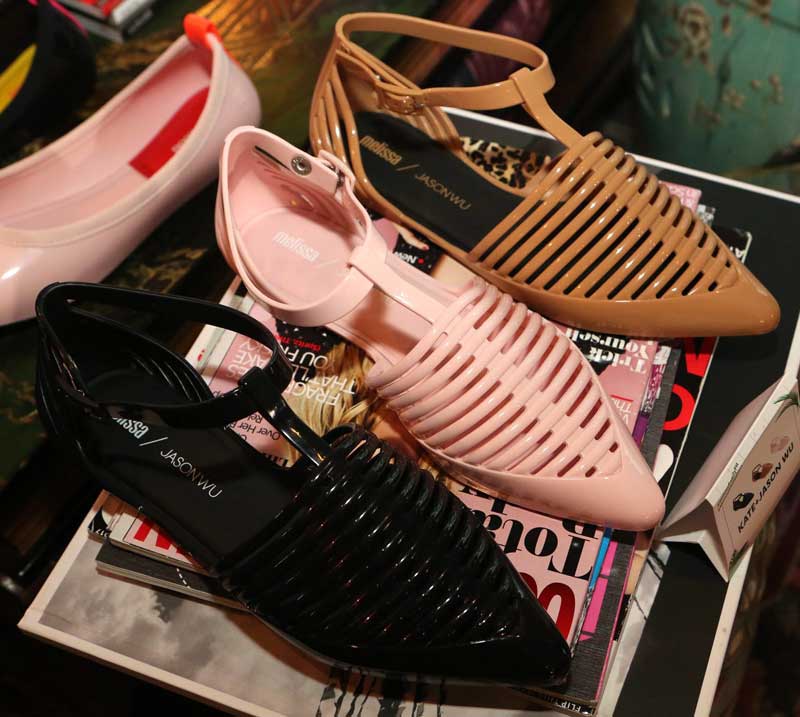 Kate shoes for Melissa
Dauz said that pairs to watch out for include the Ultragirl Flower Chrome, staple Doll III shoes and trademark dainty sandals like Crush.
"We talk about family but we want to secure the essence of Melissa's DNA inspired by three moods: Nostalgia, Crew & the Cool, and the diverse '90s," Dauz said. "Through this collection, Melissa Philippines hopes customers experience and establish this connection with our new releases."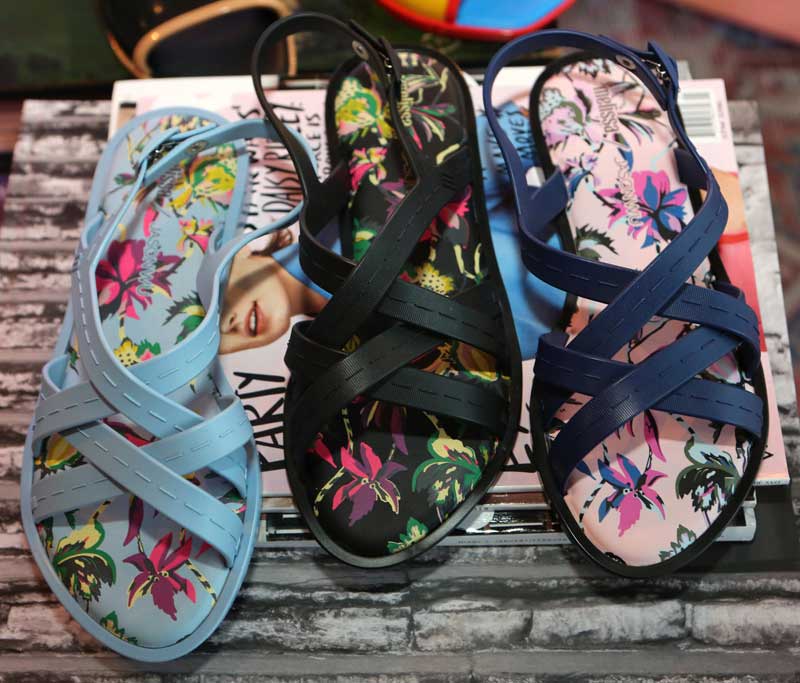 Wu whoo: Jason Wu's Hailey sandals
The Brazilian brand, which turns 40 next year, is also known for its designer collaborations. The latest one is with fashion designer Jason Wu: personally I am jonesing for his Kate shoe, a ballerina flat that made its debut at New York Fashion Week. With a well-ventilated toe covering made of delicate straps, it seems designed for our tropical weather.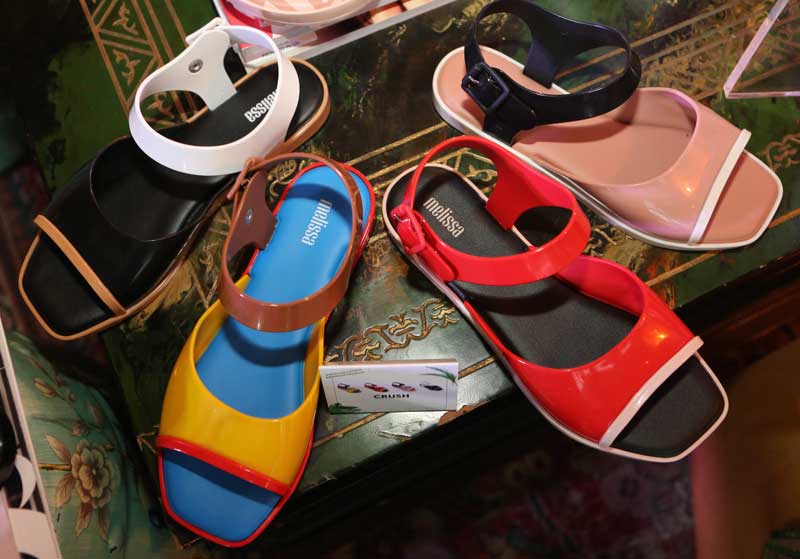 Crushing on these: Melissa's colorful Crush sandals
Wu's Hailey sandal is also super-pretty, with its floral insole and crisscrossing straps.
There are also new designer offerings from veteran Melissa collaborators like Vivienne Westwood, whose chunky and very comfy-looking Hermano beach sandal is bit of a departure from her polished, retro styles.
Frequent collaborator Alexandre Herchcovitch designed a chunky slipper called Energy for Melissa under his brand A La Garçonne. "It's our take on the slide," Dauz says.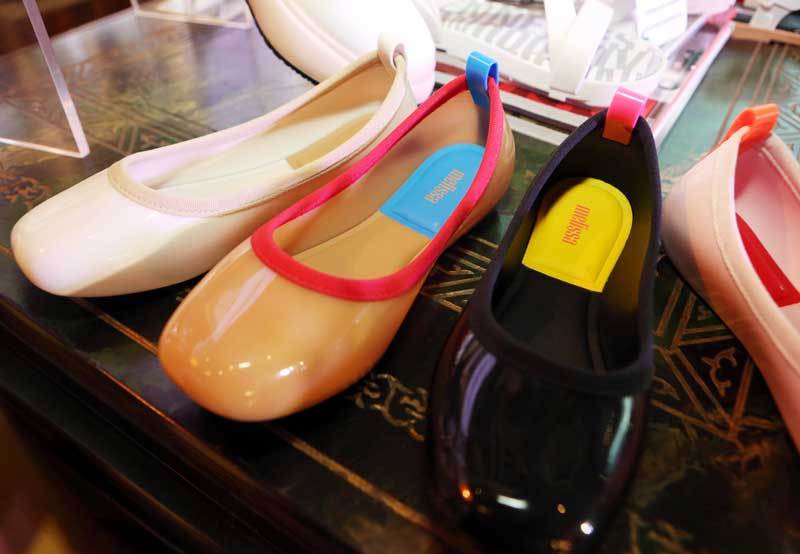 Ballet high: The Lance is Melissa's take on ballet flats.
While chunky shoes are definitely a trend at Melissa, they offer dozens of styles that are dainty and not chunky, like the Lance, another crowd favorite thanks to its classic ballerina silhouette; and Honey Chrome II, gladiator sandals with chrome flowers decorating the strap.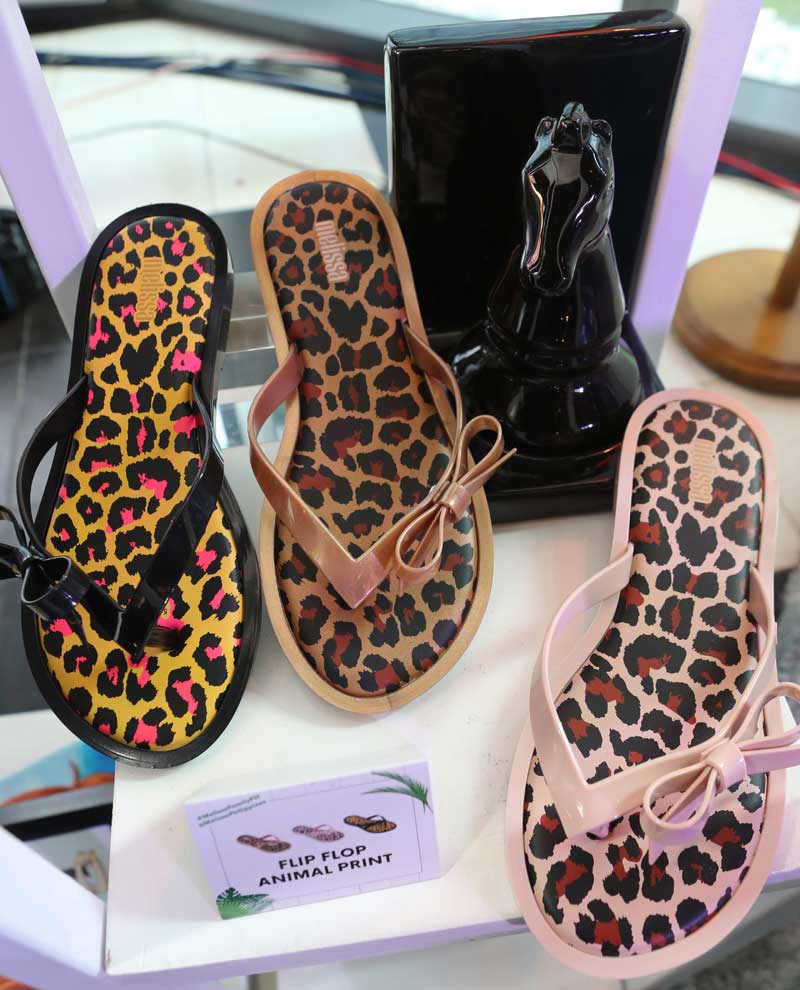 Wild thongs: Animal-print flip-flops are bestsellers at Melissa.
Melissa even has a new bag line of totes and backpacks. Made of recycled Melflex PVC (plastic, in other words), they're a way to stay sustainable and fashionable at the same time. But then again, you could say that about all of Melissa's shoes.
* * *
Melissa's Family collection is available at Melissa stores nationwide and online at www.melissaphilippines.com. Follow them on FB and IG @melissaphilippines.
* * *
Follow me on Instagram @theresejamoragarceau.