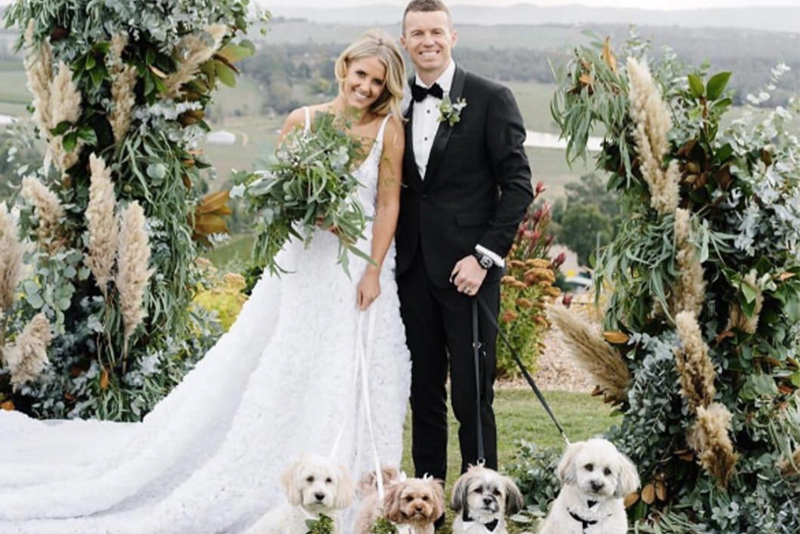 Who said you cannot bring your pets to your wedding? Instagram.com/thestyleco
8 witty wedding ideas for the cool couple
(philstar.com) - July 12, 2017 - 10:32am
MANILA, Philippines — Getting hitched soon?
Not keen on the traditional route?
Here is a list of unique and offbeat ideas that cool couples will surely enjoy. Because "8" means "infinity" or "forever," check out these eight unconventional ways to make your wedding day totally unforgettable.
Use a witty wedding hashtag!
Creating a unique wedding hashtag not only lets you see photos taken from your guests' point of view but also adds your own flavor to the festivities.
For a clever and memorable hashtag, make sure to keep things personalized and full of pun!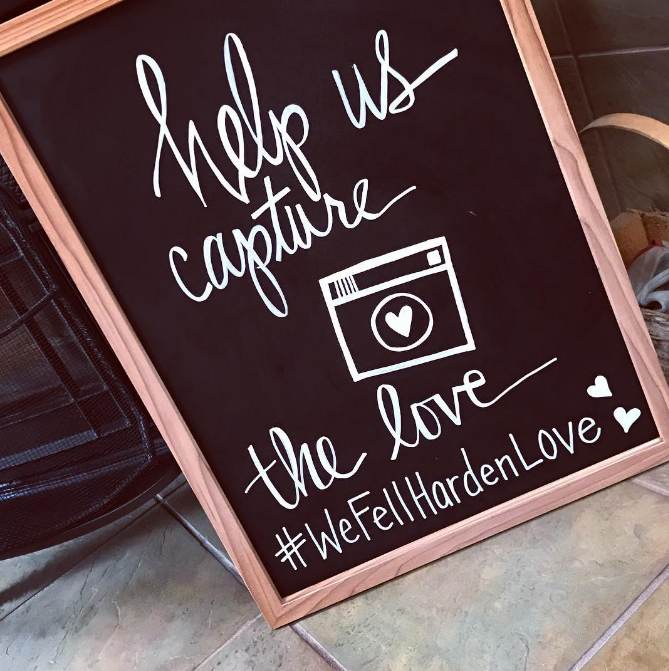 Instagram.com/elg_designs
Hire an indie band instead of a church choir.
What better way to enjoy your wedding day than to listen to your favorite local band perform live, right?
Awesome live music sets the mood you want and is also a great way to get the after-party started.
Who said you cannot bring your pets to your wedding?
There is nothing like walking down the aisle with your best friends! Dress them up in frilly dresses and tuxes for extra cuteness.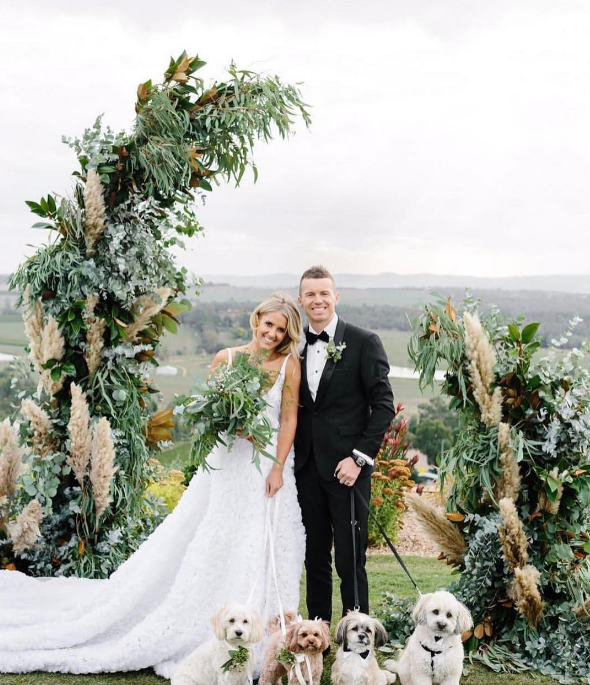 Photo from Instagram.com/thestyleco
Ditch the traditional guestbook and create one using polaroids.
Your guests will have lots of fun snapping their photos.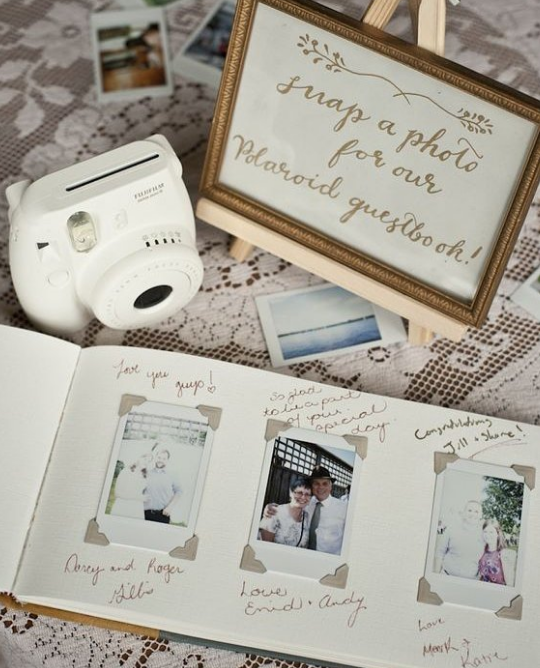 Photo from instagram.com/makemerryevents
Throwing a party after the wedding? Your guests will love (and need) a hangover kit!
Help your friends recover from the night's epic celebration. What is inside? An Advil, bandaids, mouthwash, freshmints, and bottled water!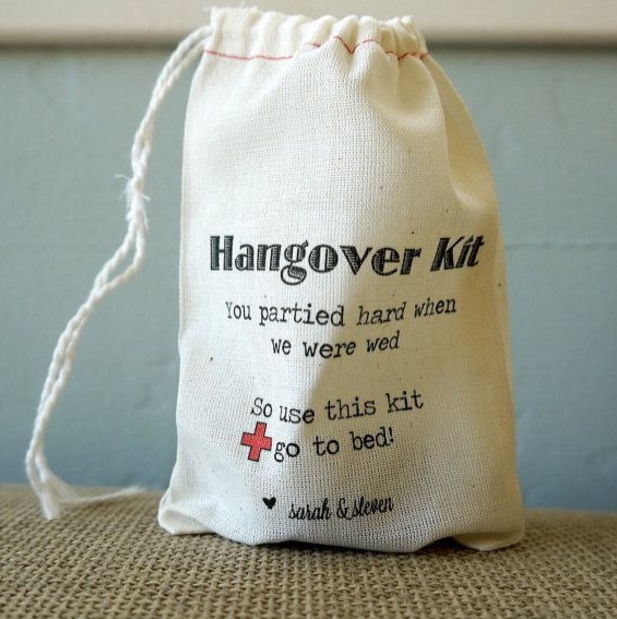 Photo from Instagram.com/CreatingWedding
What about a colored wedding gown for the bride?
Nothing says unconventional like wearing a colored wedding gown to your big day! Colors like blush pink, champagne, and even red, are pretty popular among (stylish) risk-takers today.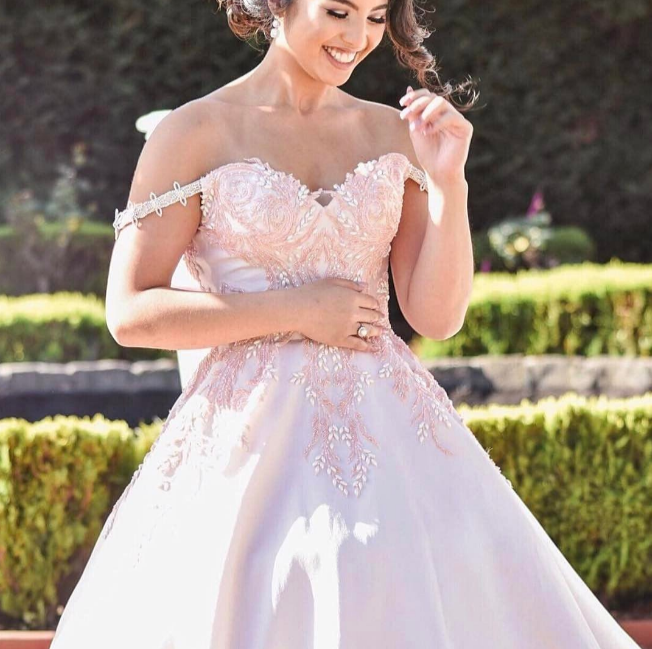 Photo from instagram.com/PatriciaSantosAtelier
How about quirky, personalized socks for the groom and groomsmen?
Remember when it-girl Isabelle Daza and husband Adrien Semblat had socks customized for their big day? It is definitely a cool (and of course, an Instagrammable) idea!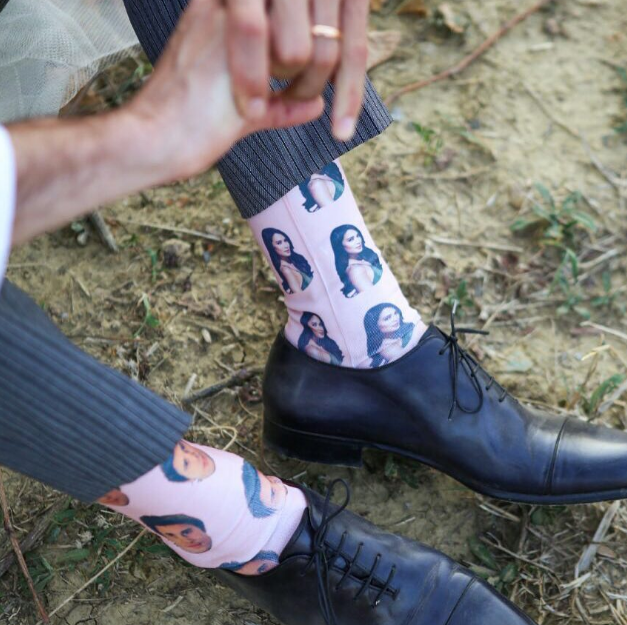 Instagram.com/Adrien Semblat
From monograms to patterns and logos, let your creativity shine!
Take your favorite sneakers from the streets to the aisle and the ballroom!
Think about it: weddings are a whole day affair. Trade your pair of sky-high stilettos for comfy sneakers instead.
Another option is to slip on the sneakers for the reception, the after-party or photoshoots with the entourage.
Keds recently launched the New Court Classics, an all-white collection inspired by the brand's notable styles over the years. The classics have been fine tuned and revamped and this
resulted to sneakers that are equal parts retro style and fashionable function. Made of smooth and perf leather, each shoe in the collection gives a different vibe, offering something for everyone, even for brides.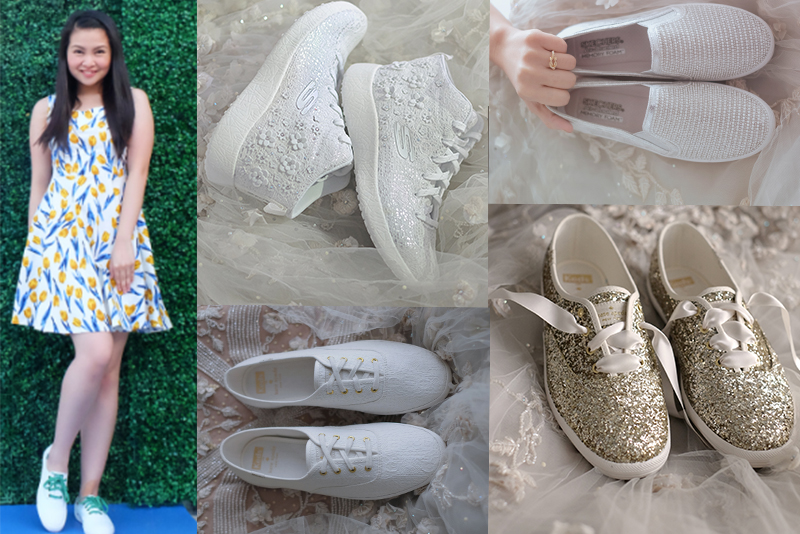 Left: Actress Barbie Forteza wearing a piece from Keds' New Court Classics collection. Right: Shoes that can dabble from walking to wedding from Skechers and Keds for the modern "Runaway Bride." Released