STYLE S.O.S.
(The Philippine Star) - March 25, 2015 - 12:00am
DEAR RISSA,
I admire how you always look so pulled together, even if you're a mom. We're planning our annual summer vacay. Usually, what happens during these outings is that I'm so into making sure that everything's okay that I totally forget about my looks. How can I stay gorgeous during our summer vacays?
GRACE
For low effort but high impact, go for a bright lipstick! A pop of pink or a gorgeous magenta is more fun and playful than the classic red or nude. A bright lippie can work wonders to instantly brighten the face. The switch from scarlet to fuchsia can also freshen the way you look and feel. Pair it up with big sunnies – not only do they protect your peepers from wrinkles, they instantly give off a celebrity/model off-duty vibe. Make it a must to wear a pair every time you go out.
RISSA
How to get that sun-kissed look
Hi, REGINA,
How do I use bronzer? I really want to look more tan, but I haven't been to the beach. Do I just dust it all over my face?
MARIE
If the look you're going for is Jersey Shore — and I'm sure it isn't — then replacing your pressed powder with bronzer is the answer. Kidding aside, though, bronzer is actually great for warming up your skin tone, but application should be to specific areas only. Basically you want to apply bronzer wherever the sun would hit if you spent the day out in the sun, so: on your temples, on the tops of your cheeks, and a slight dusting on the bridge of your nose, too.
Something I like to do to look more sun-kissed is to apply cheek tint or blush onto my cheeks first (and dust the lightest touch of blush on your nose, too; I find that it makes you look really fresh), and then top that with bronzer for additional warmth. Then, apply a shimmery champagne highlighter to the tops of your cheekbones to enhance the glow.
REGINA
* * *
Moisturize and powder on
DEAR LUCY,
I am on a skin peeling regimen and I am very happy with the results. I have a rosy complexion now, and my skin is starting to get even-toned. I have oily skin though and as such I have to use foundation or powder. But because I am peeling, my skin looks dry with powder on. How can I get good coverage minus the flakes? I once read that for day weddings, a woody rose shade will look really pretty and natural. What is your favorite shade of wood rose?
CANDY
I love peeling regimens because it renews the skin and makes it young and fresh. After I wash and cleanse my face, I tone and apply my day cream and sunblock. Then I apply a luminous moisturizer. On days when I want a bit more coverage, I mix a little BB cream (Lancome has a very good formula) with my moisturizer and slather it on. Then I apply cream blush and set with an ambient or HD powder (check out Make Up Forever). If you want a more matte finish, you can go for the fine powder from Chanel and Dior. The key really is moisturizing your skin. It will make for a smooth canvas. As for the rosewood-hued lip color, my current favorite would have to be Tom Ford's Pink Adobe.
LUCY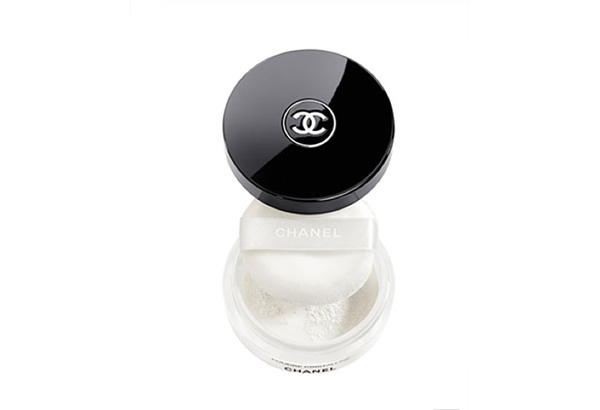 Matte-have for oily skin: Chanel's Ultra Fine Transluscent Powder controls shine without a hint of chalkiness.