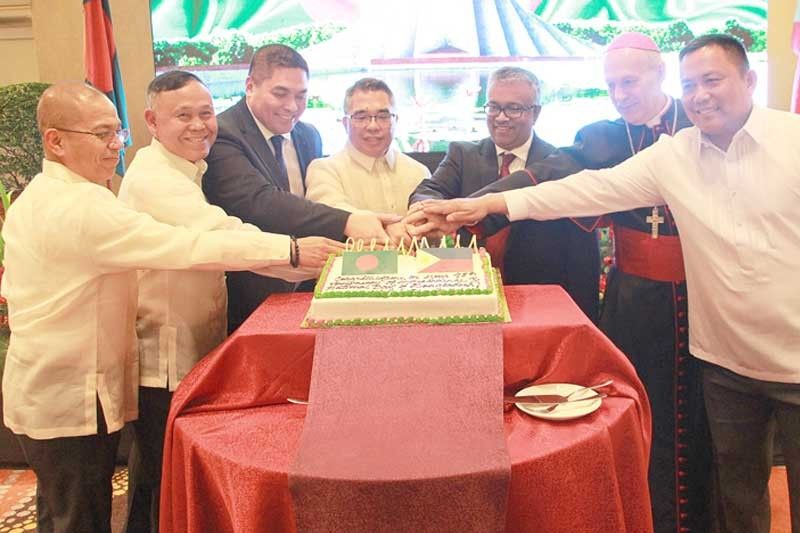 Bangladesh Ambassador Asad Alam Siam (3rd from right) shares a special anniversary cake ceremony with guests that included Apostolic Nuncio and Dean of the Diplomatic Corps Gabriele Giordano Caccia (2nd from right), Foreign Affairs Asst. Sec. of Asian and Pacific Affairs Meynardo Montealegre, Trade and Industry Undersecretary Abdulgani Macatoman, Philippine Navy commodore Loumer Bernabe, Philippine Air Force vice commander Maj. Gen. Nicolas Parilla and asst. chief of Air Staff for Intelligence-A2 Col. Loreto Pasamonte.
48th Independence and National Day of Bangladesh @ Fairmont Hotel
(The Philippine Star) - June 23, 2019 - 12:00am
MANILA, Philippines — On March 26, Ambassador Asad Alam Siam and his wife Madame Farhana Saif were joined by Filipino friends and members of the diplomatic corps to celebrate the 48th Independence and National Day at Fairmont Hotel.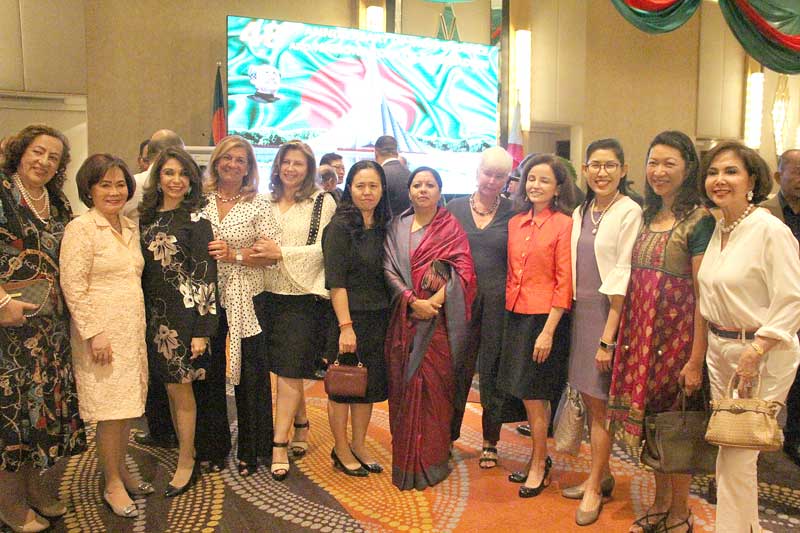 Celia Brazilla, Togo Consul Evie Costa, Madame Lais do Amaral of Brazil, Madame Adriana Tomas Ureta of Argentina, Madame Mervat Ezzat of Egypt, Madame Dan Vu of Vietnam, Madame Farhana Siam of Bangladesh, Madame Ilina Khovaeva of Russia, Madame Susan Fries of Sweden, Thailand chargé d' affaires Urawadee Sriphiromya, Travelife EIC Christine Cunanan-Miki and Monaco Consul General Fortune Ledesma.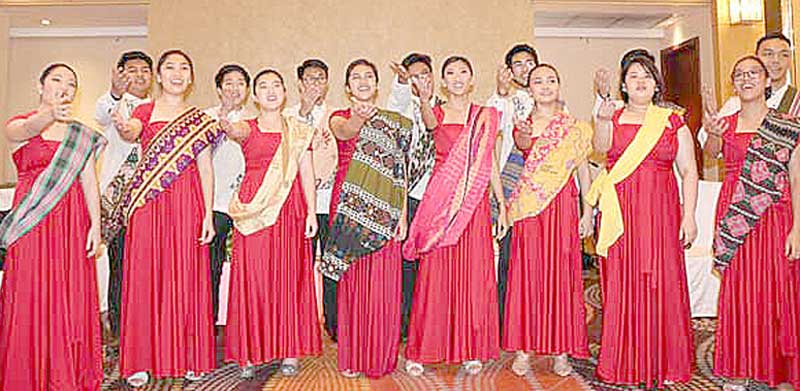 Coro San Benildo delights guests with a capella musical numbers.