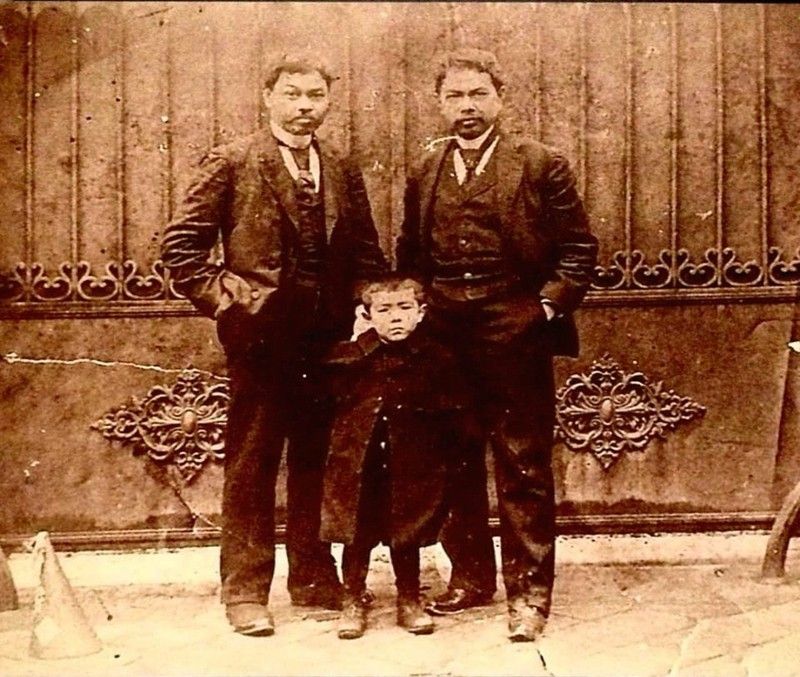 The glamorous heartbreakers, Juan and Antonio. The little boy is Juan's son, Andres.
Love & heartbreak for Rizal & Luna at León Gallery Auction
TREASURE HUNTING
-
Lisa Guerrero Nakpil
(The Philippine Star) - June 10, 2019 - 12:00am
It was a cold autumn day in Madrid, on Oct. 10, 1883. Rizal writes to his parents from No. 15 Calle del Baño (Bath Street), where he claims slyly that he is there "solely to sleep and study."
A new find, the letter once belonged to the eminent scholar Don Epifanio de los Santos and is a highlight of the forthcoming León Gallery Spectacular Mid-Year Auction 2019 this June 22. It shines a light on the love lives — both unrequited and fulfilled — of the ilustrados along with various trophies and treasures.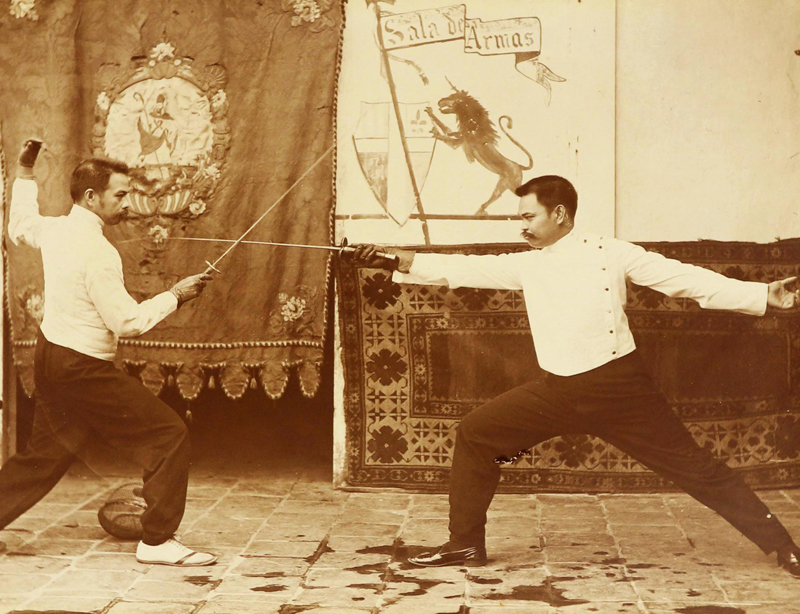 On guard: Juan Luna and M.H. Del Pilar
The house on Calle del Baño belonged to one Don Pablo Ortiga y Rey, a former Mayor of Manila who had retired to his homeland in Spain, becoming president of a society of ex-Philippine residents. He would make rooms available to ilustrado students and would also host musical evenings for the homesick Filipinos.
Don Pablo had two daughters, the "prettier one" being the 18-year-old Consuelo. She would keep a rather detailed, if indiscreet, diary of her gentlemen admirers, which included our National Hero, José Rizal, then only 22 years of age.
Rizal had arrived in Madrid in 1882 and would meet Consuelo in September. He writes in his journal that he thinks of Leonor Rivera and is disturbed by a dream that she has become unfaithful. Yet "in typical masculine fashion" he begins "a long flirtation" with the Spanish Consuelo, forgetting his Filipina amour.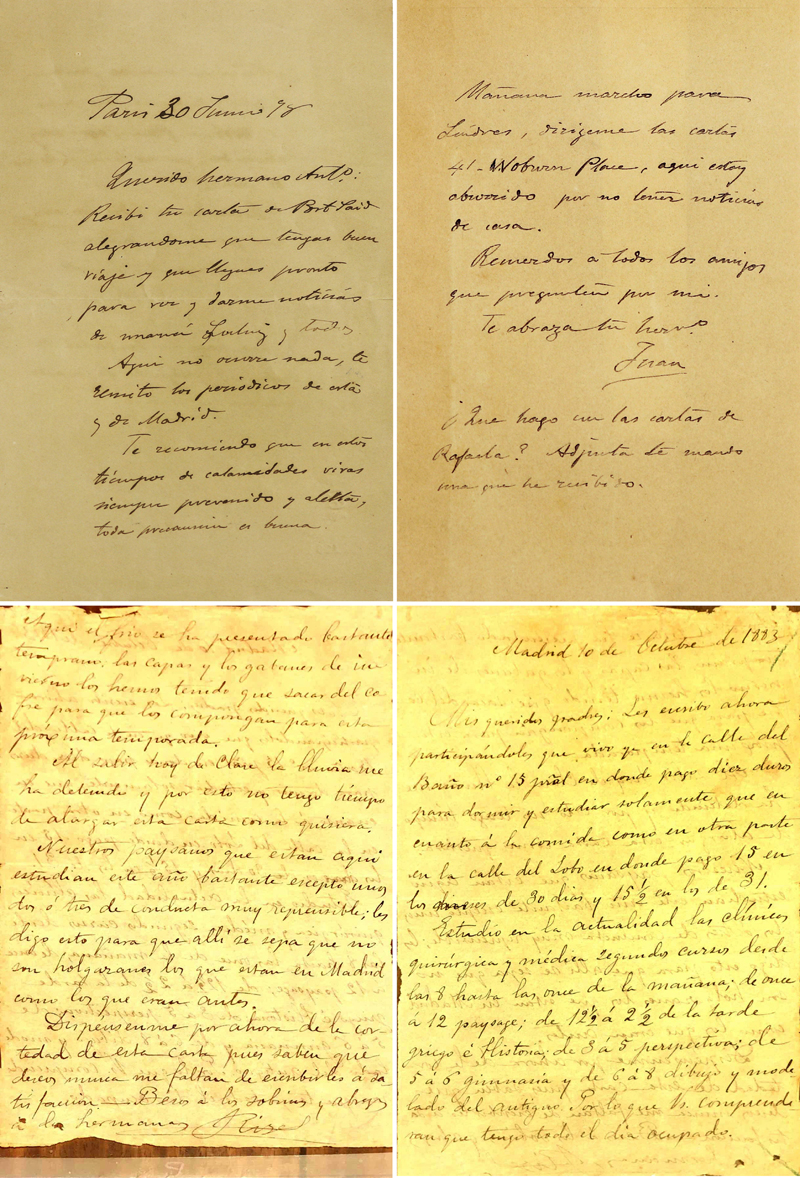 Written a few weeks after the June 12 declaration, Juan is more concerned with what to do with the growing pile of love letters to Antonio Luna.
Consuelo writes, "Rizal says he never goes out except to go to medical school and to come here at night.. Rizal too is in love, he hasn't proposed outright but almost, almost… I am divided between Rizal and Lete, the former attracts me because of his conversation and because he seems such a serious young man… Rizal told me he was leaving for Paris to forget, to heal himself of a disease acquired a year ago…"
He gives her a variety of gifts, including fabric and slippers from Manila; also music sheets from that trip to Paris and even the first bloom from his houseplant.
More importantly, he would write a poem for her, titled "A la Señorita C. O. y R."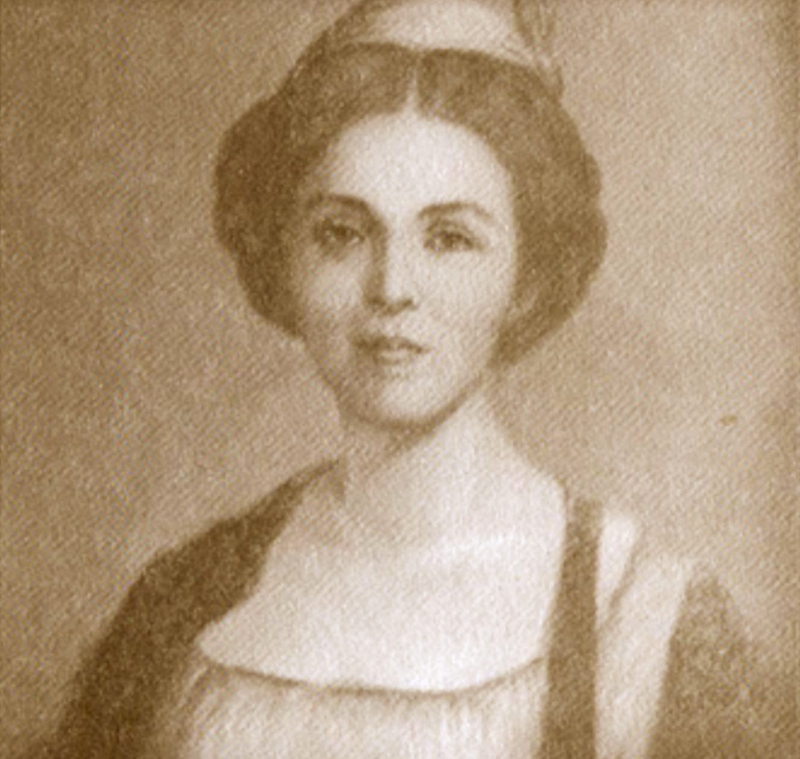 Consuelo Ortiga, with whom Rizal had a long flirtation in October 1883 in Madrid
Eventually, Consuelo would decide to give her heart to another Manileño, Eduardo de Lete. Rizal, without knowing this, would bow out — in typical Pinoy fashion — to avoid friction with a fellow countryman.
Felix Resurreccion Hidalgo would also be a visitor to the Casa Ortiga y Rey and would play the violin as Consuelo accompanied him.
His work "After the Typhoon" is a passionate painting of solitary boats that have come home to a sandy beach and is a stunning piece.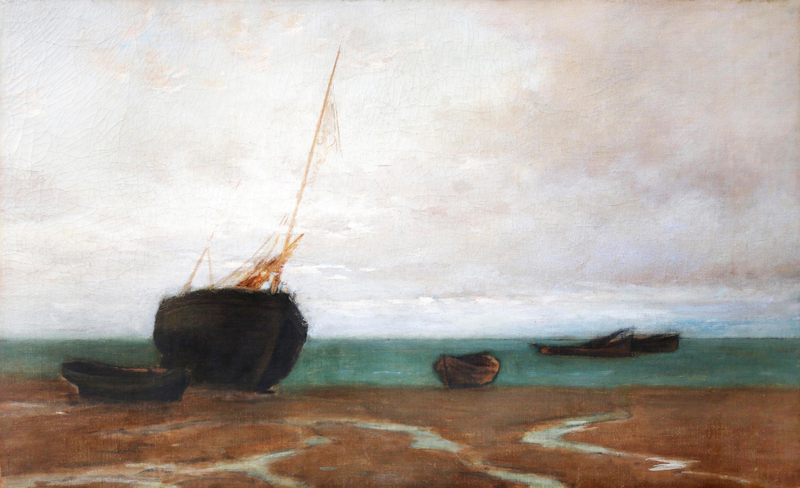 "After the Typhoon" by Felix Resurreccion Hidalgo
On the other hand, the glamorous Luna brothers — Juan and Antonio — were more adept at turning the tables on the womenfolk. Two letters, also at the upcoming León Gallery auction, demonstrate their roguish talents.
Juan Luna, writing just a couple weeks after the momentous June 12 declaration, would announce to his brother that he was on his way to London (to No. 41 Woburn Place, in Bloomsbury) and is more concerned with asking for instructions as to what to do with a growing pile of love letters from a certain Rafaela.
More tantalizing is a closely written six-page letter from a certain "Paquita." Could this damsel be the beautiful Paquita del Rosario of Santa Cruz, Manila? That one was the daughter of a prosperous family who lived in Santa Cruz, Manila. Social historian Toto Gonzalez confirms the brothers Luna "paid court to the 19th-century 'It-Girls' Paquita and her sister."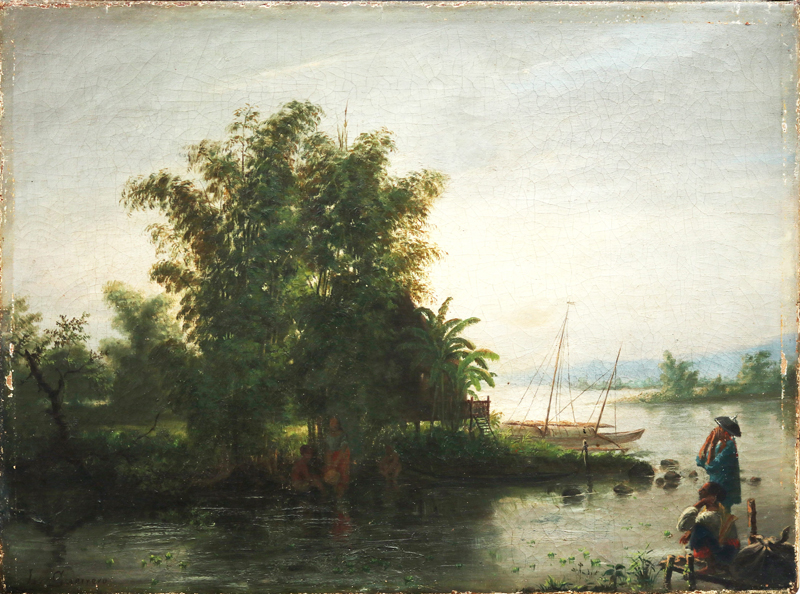 Lorenzo Guerrero falls in love with his private student, woos her in Marikina, and produces a rare treasure of plain-air painting. A highlight of the León Gallery Spectacular Mid-Year Auction 2019.
For several generations, Paquita had been suspected as one of the models for Luna's stunning "La Bulaqueña." That portrait of a round-eyed beauty at one time graced Malacañang but can now be enjoyed for all to see at the Philippine National Museum.
Finally, love triumphs over all in Lorenzo Guerrero's rare treasure, "Mariquina." Guerrero had fallen in love with one of his private students, Clemencia Ramirez. Her parents, however, thought so little of Guerrero's prospects as an art teacher that she was banished to Marikina where her uncle was a pastor in one of the wealthier parishes. Guerrero would not be discouraged and would travel to woo her until she finally agreed to marry him — while he had apparently developed his skill as well at open-air painting of the pretty countryside. Clemencia's family would have its revenge: while the happy couple was married, the church bells played a mournful funeral dirge. Never mind; as eternal is this painting, so was their love.