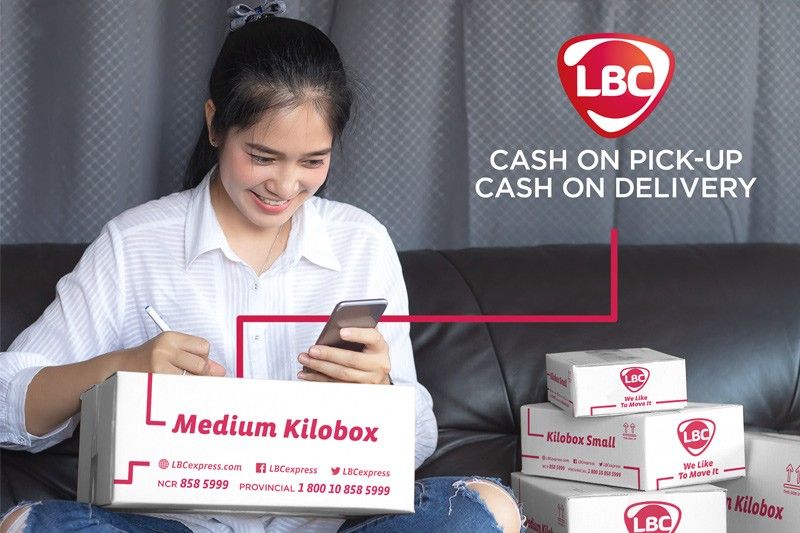 Shoppers can get the most out of buying online without the fuss, and sellers can also run their business with less the hassle through LBC's Cash on Delivery (COD) and Cash on Pick Up (COP) services.
Released
LBC lists top 10 'buy-and-sell' items for the holidays
(Philstar.com) - December 6, 2018 - 5:25pm
MANILA, Philippines — Nothing compares to Paskong Pinoy. Aside from being the merriest, it is also considered the longest Christmas celebration in the whole world. Because it's that time for gift-giving, we count down the 10 most popular items that are sold and bought online.
This is the perfect guide* for online sellers who want to get ahead. This is also a good reference for those who want to avoid the Christmas rush and would rather sit back and relax and enjoy shopping—wherever they are and whenever they have the time.
Clothing, footwear and accessories – Most popular are women's clothing
Consumer electronics, computers, mobiles – Mobile phones are a hit, and so are laptops, cameras and music gear.
Cosmetics and beauty products – Makeup is a best-seller!
Jewelry and Watches – The choices are endless! Definite must-haves to add style to any outfit.
Ebooks, applications, digital music, online video games and Software – Playing and reading on your phone or tablet is both entertaining and convenient.
Books, CDs and DVDs – Gaming and entertainment videos are always hot merchandise.
Baby and children's supplies – Diapers are a must! And so are strollers and car seats.
Health products – Products that are good for the health have become more in demand.
Toys and hobbies – For the young and young-at-heart, there is certainly a game for you.
Sports and outdoor equipment – For those who want to keep fit and stay in shape.
Shoppers can get the most out of buying online without the fuss, and sellers can also run their business with less the hassle through Philippines' leading name in cargo and courier services, LBC—now introducing Cash on Pick Up (COP) and Cash on Delivery (COD).
For online sellers
Simply bring the products to the LBC branch nearest you. Fill up a receptable form to know where the items will be shipped. You will also need to fill up a remittance form with your information and bank details. Then pay the corresponding shipping fee.
Once the items have been delivered to the buyer, you will receive an SMS. LBC will also send you an SMS once the buyer's payment has been deposited in your account.
For buyers
If you choose COP, you will receive an SMS that your orders are ready for pick up at your selected LBC branch. All you need to do is show an ID plus the tracking number, and then pay for the goods. If you choose COD, LBC will alert you that your orders are en route and all you have to do is pay for your order.
So make this holiday season both fun and easy. Go online shopping and rely on LBC's COP and COD services. Aside from years of tried and tested service, LBC has a huge network of 1,400 branches.
Move with the times and move with LBC.
*Based on Paypal Research