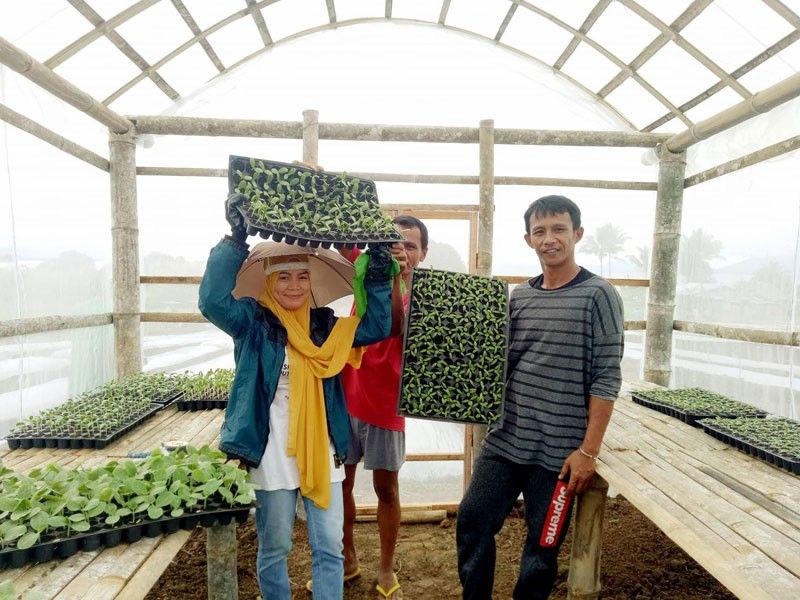 Local farmers from the municipality of Ramain, Lanao del Sur, show off the sprouting vegetables in their newly built nursery.
Go Negosyo Kapatids support ARMM
PILIPINAS: NOW IS OUR TIME
-
Joey Concepcion
(The Philippine Star) - December 3, 2018 - 12:00am
When we launched our program "Negosyo Para sa Kapayapaan sa Sulu" in December 2016 in Malacañang, the mission was to bring peace and prosperity to the poorest provinces in the country, most of which are in Autonomous Region of Muslim Mindanao (ARMM). We gathered the Go Negosyo community to collectively contribute for the rehabilitation and development of these provinces. And I am glad that they have all heeded the call of nation building.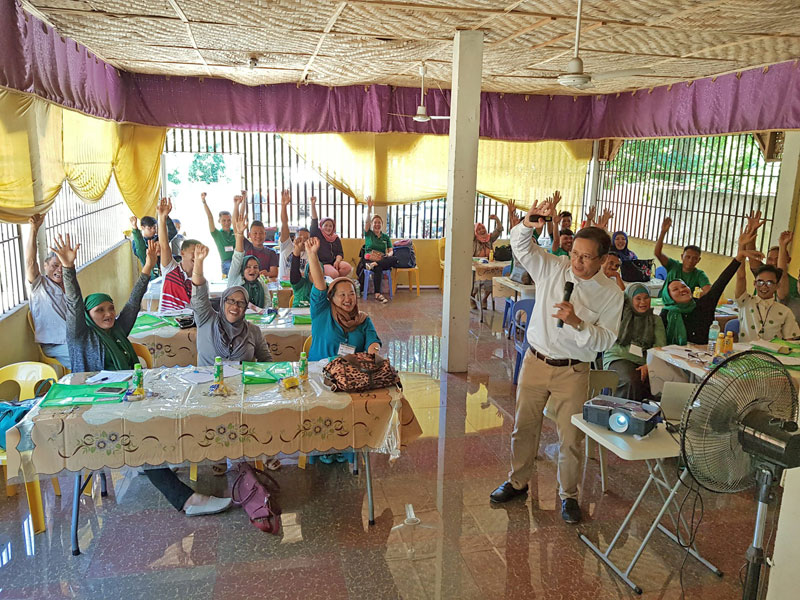 Go Negosyo mentor Willy Arcilla leads the Marawi-Baloi Farmers' Association in the KAMMP Modules on Entrepreneurial Mind-Setting and Values Formation, and Marketing Management as part of the Inclusive Business Project with Aboitiz Foundation Inc., and Pilmico Foods Corporation.
Fast-forward to today: Mindanao is now one of the biggest contributors to the country's agro-products, but we continue to help the region towards prosperity. With the help of our big brother partners — Aboitiz, Pilmico, Wilcon Depot, Bounty Fresh, Convergys, Harbest, Vita Coco, Century Pacific, SL Agritech, SM Foundation, Semiconductor and Electronics Industries in the Philippines, Bo's Coffee, Marcventures, French Baker, W Group, Rotary Club and Philippine Franchising Association —we continue promoting entrepreneurship through mentorship and agri-livelihood programs.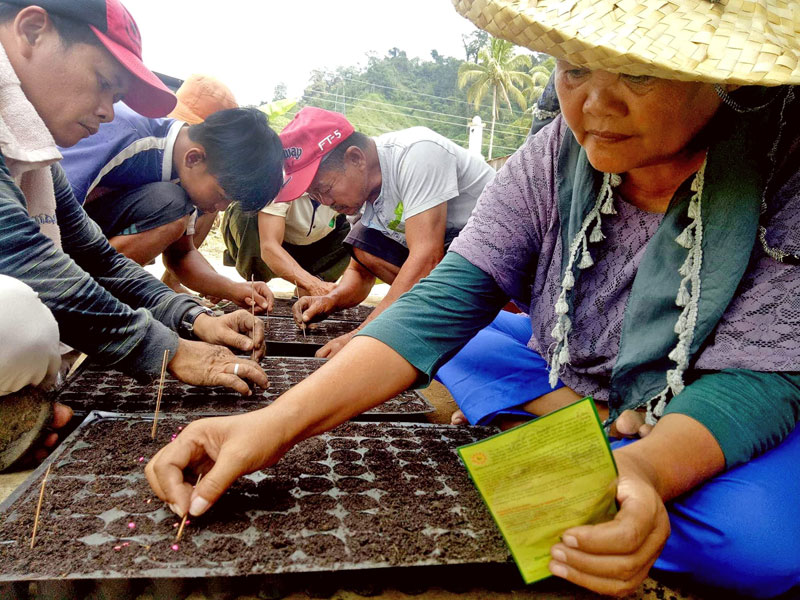 Local farmers from Lanao del Sur plant the first seeds in their assigned seedling trays for transplanting.
One of the farms that benefited from our initiative is the Barlin Farms Cooperative in Brgy. Linamon, Ditsaan Ramain, Lanao del Sur, which was recently accredited by the Department of Agriculture-Agricultural Training Institute as an agricultural learning site with fruits and veggies, free-range halal chickens, organic ducks and goats, and fish culture. Barlin Farms is now a sought-after agri-tourism pick-and-pay farm that supplies its nearby municipalities' respective community markets.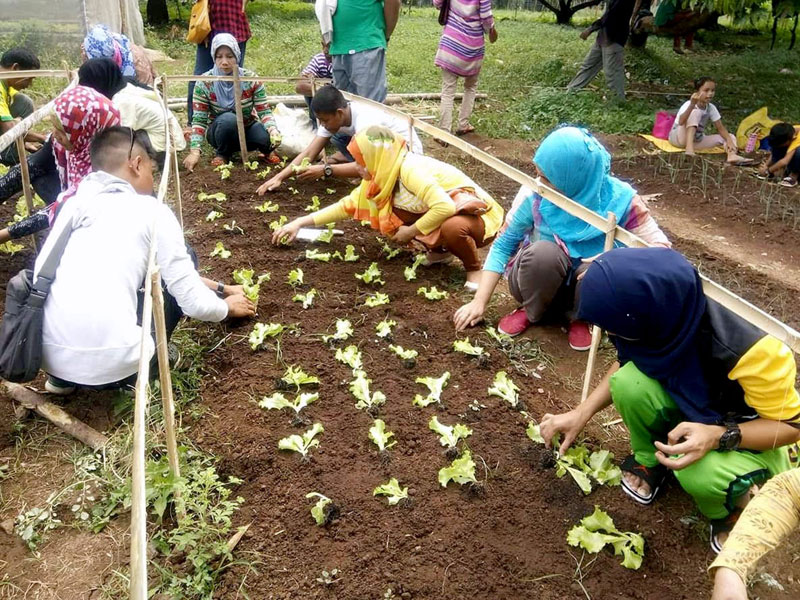 Barlin Farmers Association members gather to transplant their growing lettuce from the nursery.
We also helped rebuild Marawi after the war. Through the help of our programs, the Marawi Baloi Farmers Association was established. The members are also ground-zero, internally displaced people that were the first recipients of Go Negosyo's veggie training, resulting in a bountiful harvest and income generation for its members.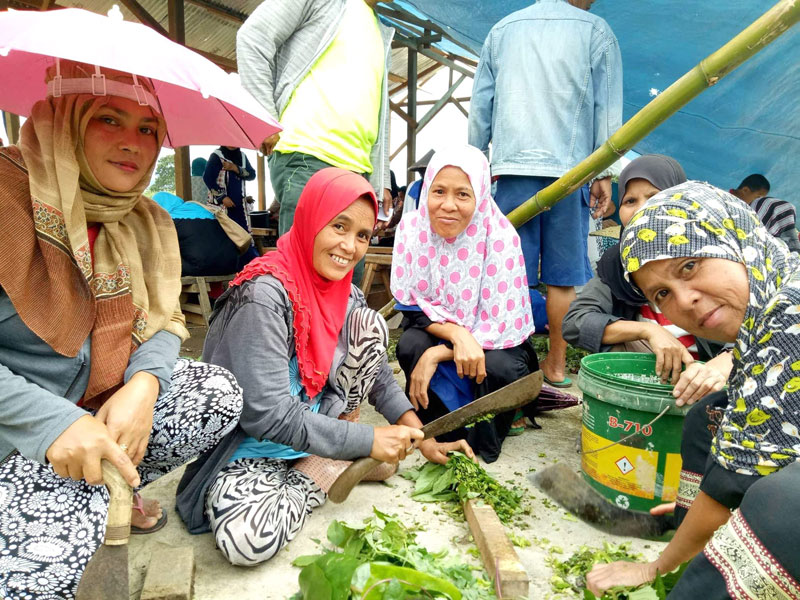 Muslim women create organic concoctions from herbs and chilies, as taught by Harbest technicians.
Numerous farm projects established in ARMM cover commodities such as hybrid rice, cash crops, fruits and vegetables, yellow corn, seaweeds, poultry and more.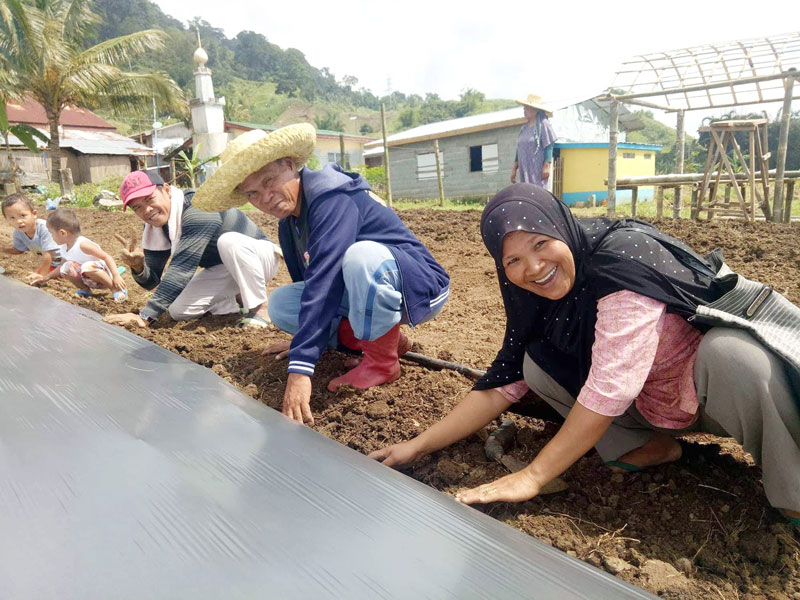 President of the Barlin Farmers Association Madlain Mimbala leads the installation of plastic mulches in their farm in Brgy. Linamon, Ramain, Lanao del Sur.
We also would like to thank the local government units: Task Force Bangon Marawi, AFP Task Force Ranao, Department of Labor and Employment-Tulong Panghanapbuhay sa ating Disadvantaged/ Displaced Workers (TUPAD) Program, Department of Agriculture ARMM and Lanao Del Sur, Armed Forces of the Philippines, Philippine National Police, and other partners for supporting these initiatives for our countrymen.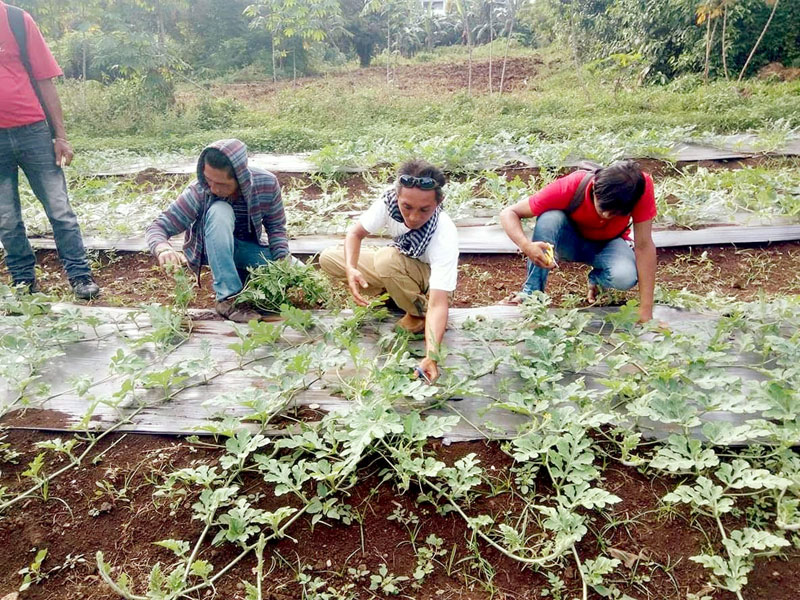 Farmers cut some of the crawling leaves from their watermelon as part of the pruning process, as taught by Harbest technicians.
Beyond our goal of providing prosperity through these inclusive programs, we are proud to say that we are also contributing to peace-building in the region. In fact, other stakeholders were inspired to establish similar programs in their provinces after seeing the success of our advocacy. We will continue doing these intiatives anchored on the 3 M's: Mentorship, Money and Market. Let us all work together to uplift the lives our fellow Filipinos.