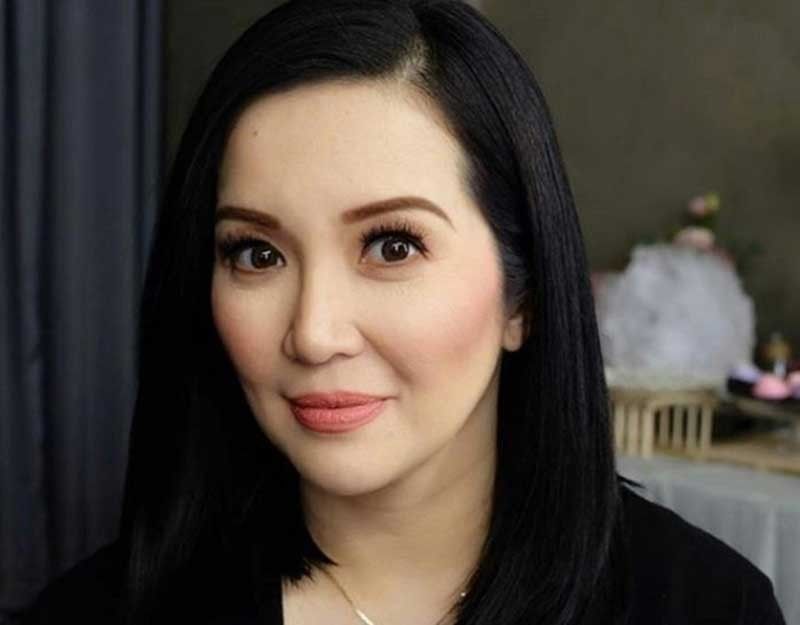 What lessons can we learn from the ongoing financial problems of Kris Aquino?
On Kris Aquino's financial woes, the Chinese Ambassador and the Davao entrepreneur
One of the Philippines' most financially successful showbiz celebrities is the articulate and entrepreneurial Kris Cojuangco Aquino, who on Sept. 25 went public on her Facebook page about her current financial woes caused by unnamed business partners.
Kris revealed that she experienced "financial abuse" and "total lack of respect" when she was betrayed in her two business ventures, Nacho Bimby + Potato Corner and Snail White. She has hired two lawyers to pursue legal proceedings against these business partners.
The importance of constant audits
What lessons can we learn from the ongoing problems of Kris Aquino? I have read of other local and even international celebrities who've suffered financial woes as well due to trusted assistants, confidants or business partners cheating or wasting their high incomes, such as the late "King of Pop" Michael Jackson, even our local stars Vilma Santos (who recovered finally and has since become financially prudent and very rich) and Nora Aunor.
Ever since I was a kid, based on my observations of human behavior and research on our family's over 266 years of history doing business in the Philippines since our immigrant paternal forebears came to Manila, I have a personal rule or principle: When it comes to money matters, never trust anyone, not even myself!
"Why?" My puzzled accountants queried me, when I told them of this principle of mine, which should be their guiding principle, too, on all business matters in my realty and other ventures.
I explained to them that when it comes to money, there should always be proper auditing or counter-checking, checks and balances on money flow, and detailed records and reports.
Apart from preventing human error or lessening the possibility of temptation, constant auditing forces everyone to become more efficient. Also, how can one manage what we do not measure?
Why did I tell my accountants that I don't trust anyone when it comes to money, including myself? I explained that I'm only human, that I might also make errors or mistakes by buying at overly high prices without haggling enough, or I might be spending too much on certain things, and that they as my accountants should complain or even argue with me to lessen expenses or costs.
What did the president really say about China's envoy & Michael Yang?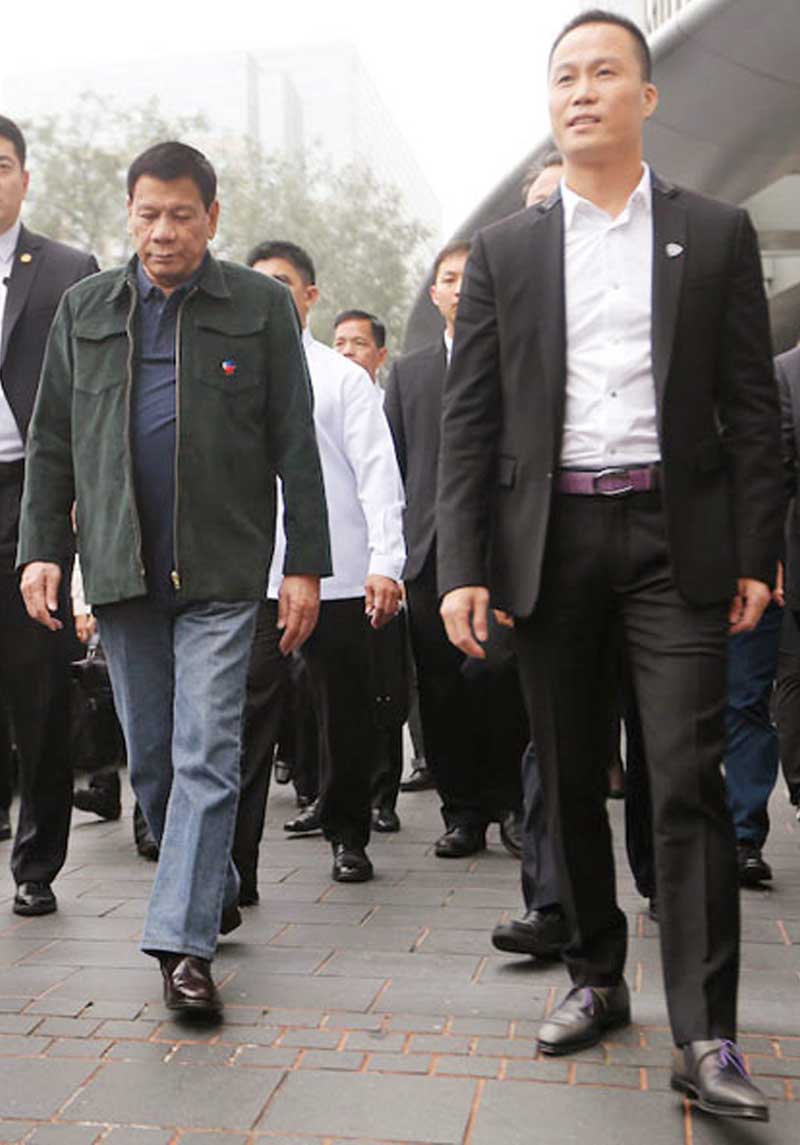 Davao entrepreneur Michael Yang with President Rodrigo Duterte during a Beijing state visit in October 2016
As the chairman of the Anvil Business Club, I had the privilege of welcoming Chinese Ambassador Zhao Jianjua and various Philippine government officials like Rep. Lito Atienza, Quezon City Councilor Irene Belmonte, Ilocos Norte Board member Matthew Marcos Manotoc, TESDA Deputy Secretary General Alvin Feliciano, Dept. of Education officials and others to the Sept. 28 Teachers Day and Confucius' 2,569th birth anniversary celebration at the Chinese Garden of Rizal Park.
Anvil, Ambassador Zhao and other VIPs paid tribute to teachers, led by Philippine Public School Teachers Association (PPSTA) with over 200,000 members nationwide, and other educators. Ambassador Zhao also witnessed Anvil's signing of an agreement with Polytechnic University of the Philippines (PUP) for our donations of scholarships for their college students.
It is unfair of some media to misquote President Rody Duterte's recent speech insinuating that Ambassador Zhao is a friend of an illegal drug addict or pusher, because Ambassador Zhao is one of the most cultured and honest foreign diplomats I've ever encountered. He's also a staunch advocate of the Philippines and has been immensely successful in helping normalize our bilateral diplomatic ties with his country.
The 53-year-old Ambassador Zhao has two master's degrees: on world economy from Nankai University in Tianjin City, and on international policy and practice from the Elliott School of International Affairs at George Washington University in Washington, DC.
On the media reports about Ambassador Zhao and Davao's successful businessman Michael Yang, who also has the title of presidential economic adviser, Foreign Affairs Secretary Alan Peter Cayetano said, "First of all, the DFA, as the prime agency in charge of managing our relationship with other states, takes great exception to the article by Rappler. With all due respect, you all know that you are welcome here. You know, if it's an opinion-based (article) we have to respect the freedom of the press, but if it's a fact-based (article) and they misrepresent, that gives the country — not me, not the President, but the country — a problem."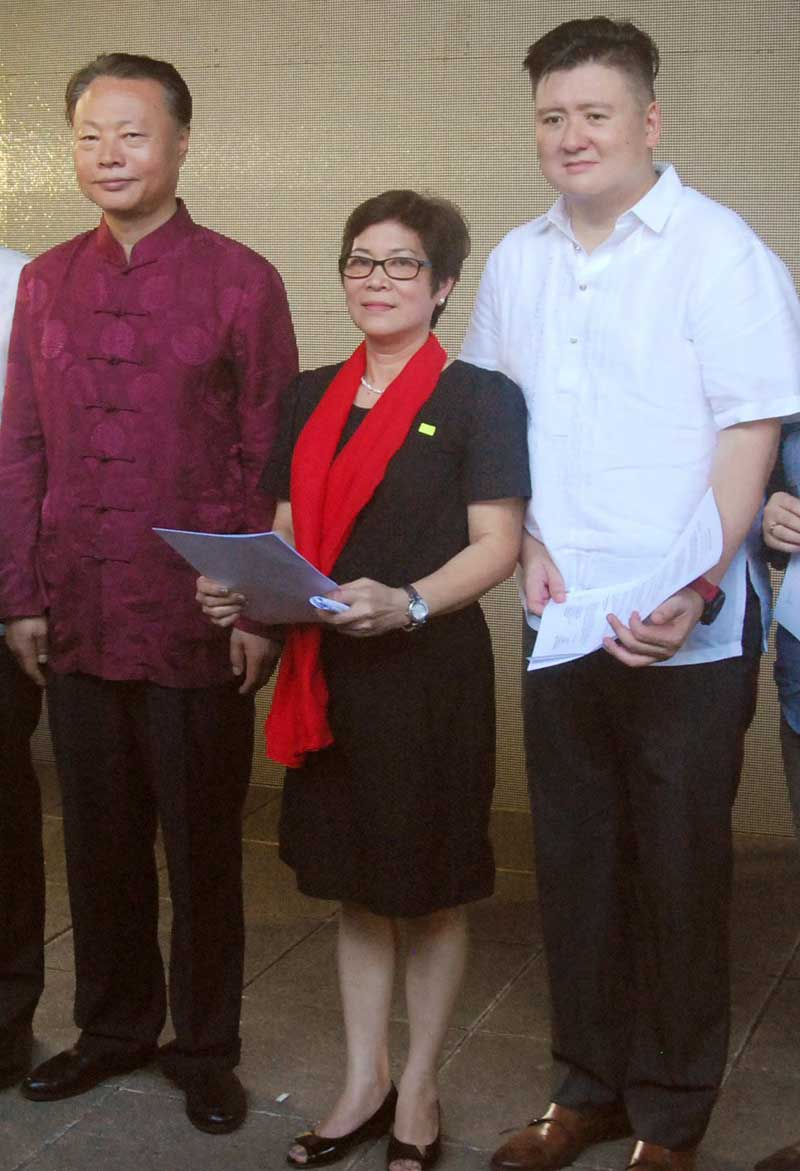 College scholarships donated by Anvil Business Club for PUP: Guest of honor China's Ambassador Zhao Jianhua was witness to an agreement-signing ceremony.
Cayetano continued: "So I've reviewed the speech of the President on Facebook again and again and I have to say that there was a malicious misrepresentation by Rappler in its article that said that the President linked the Ambassador to a drug lord. If you review the speech, the footage, he was saying that there are people that were trying to destroy the reputation of a certain Michael Yang. So what he was saying is that other people are saying that he was an addict and later on he said a pusher. And he was saying that it cannot be. Why? Because the Ambassador even sleeps at his house. And the Ambassador, he said, is part of the military. He even said that he was part of the Premier's visit. So he was using it as a guarantee of how the Chinese government has strict rules that their ambassador cannot pass on shame. So he was in fact defending, but the way Rappler wrote the article was in reverse. And I didn't use strong words, even if I have disagreed with Rappler in the past. Aside from their right to publish, sometimes it was half true."
Cayetano added, "I was with you all when I discussed joint exploration and it was very clear when I said that both sides, both China and the Philippines — and later on if it's between the Philippines and Vietnam and the Philippines and Malaysia or if it's three countries — all sides have to set aside for the meantime issues on territory and maritime entitlement. And what was the headline of Rappler then? The headline of Rappler was 'Cayetano said Philippines has to set aside its claims.' So it's half true. But they didn't say that both sides have to (set aside claims). So it gives people the wrong impression. But that's easy to correct since a lot of you report the same news, so we have to compare it. But when you have a report like this, all the embassies around the Philippines are sending reports to the embassies around the world. And it's sending accusations, especially coming from the President, if you say an ambassador is involved with a drug lord."
Secretary Cayetano concluded, "So please, to the public who reads this, it's a 55-minute speech, it's at around 22 minutes — around 22 to 26. If you listen to it and watch, you can see that the statement is clear. If it wasn't clear, I wouldn't have spoken about it and deferred for the President to clarify. But after watching it four times, it's very, very clear that it's a total misrepresentation of what the President said."
* * *
Thanks for your feedback! Follow @wilsonleeflores on Instagram, Twitter, and Facebook. Buy and read Pilipino STAR Ngayon every Friday for my column "Kuwentong Panadero," which features inspiring stories.