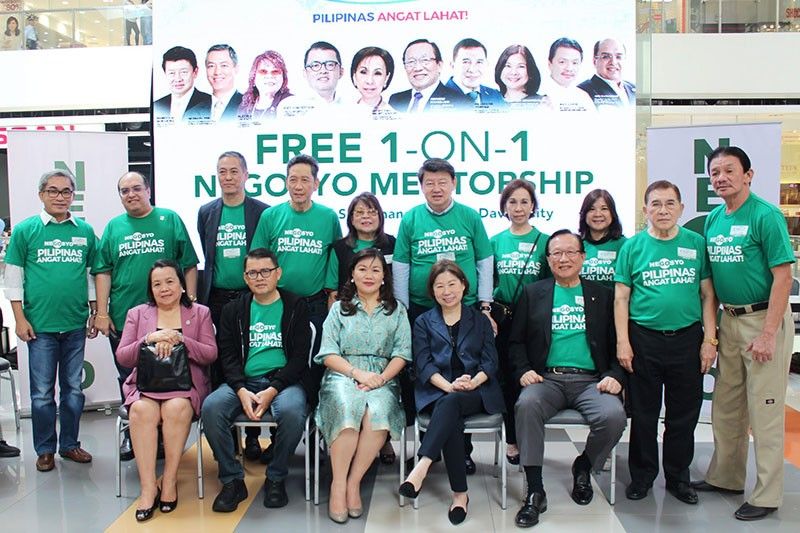 Art Milan, Rex Daryanani, Michael Tan, Sammy Uy, Bing Limjoco, Henry Lim Bon Liong, Baby Montemayor, Chiqui Escareal-Go, Feliciano Torres, Rey Lapid, Merly Cruz, author Joey Concepcion, Honeylet Avanceña, Tessie Sy-Coson and George Barcelon led the free one-on-one mentoring session.
Bringing mentorship to our president's hometown
Last July 28, Go Negosyo officially launched our biggest rollout of Mentor Me On Wheels (MMOW) to President Duterte's hometown and brought mentorship to 1,000 aspiring entrepreneurs in Davao. MMOW aims to help aspiring and start-up entrepreneurs reach their dream business by providing them with insights and knowledge with the help of our Go Negosyo mentors.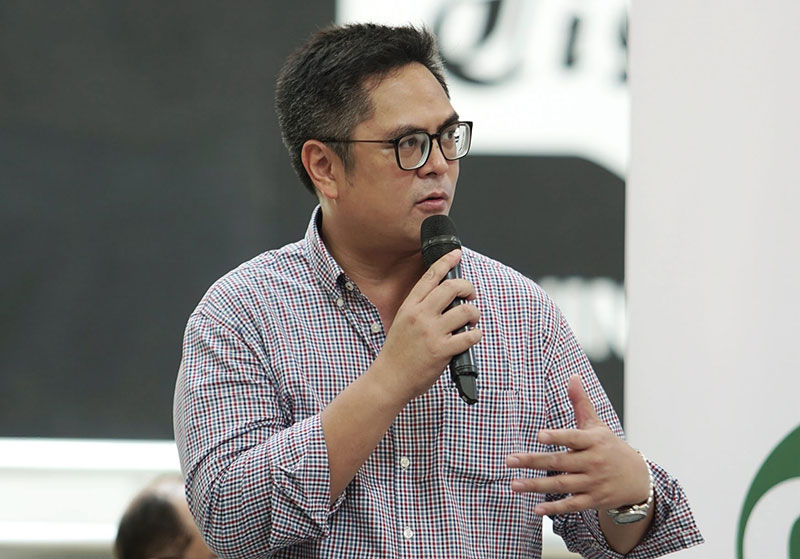 PCC O Sec. Martin Andanar also joined the fifth leg of Mentor Me on Wheels in Davao.
I was joined by Tessie Sy-Coson, Michael Tan, George Barcelon, Bing Limjoco, Rex Daryanani, Dr. Henry Lim Bon Liong, Feliciano Torres, Rey Lapid, Chiqui Escareal-Go, Mary Ann Montemayor, Samuel Uy, and more than 100 mentors in providing our expertise as experienced entrepreneurs.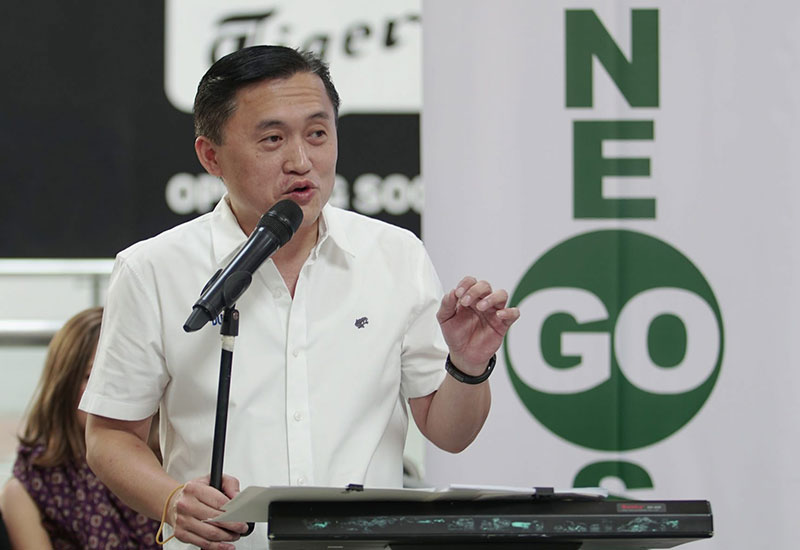 Special Assistant to the President Bong Go shared what the administration has been doing to support MSME development.
MMOW Davao was made more special because of the participation of Cielito "Honeylet" Avanceña, who welcomed the attendees and mentors to their town. Being an entrepreneur herself, she shared her experience and also joined the one-on-one mentoring session.
President Duterte's partner Honeylet Avanceña at the mentoring session
Another guest of honor was Special Assistant to the President Bong Go, who shared the initiatives of the Duterte administration. Communications Secretary Martin Andanar also graced our event.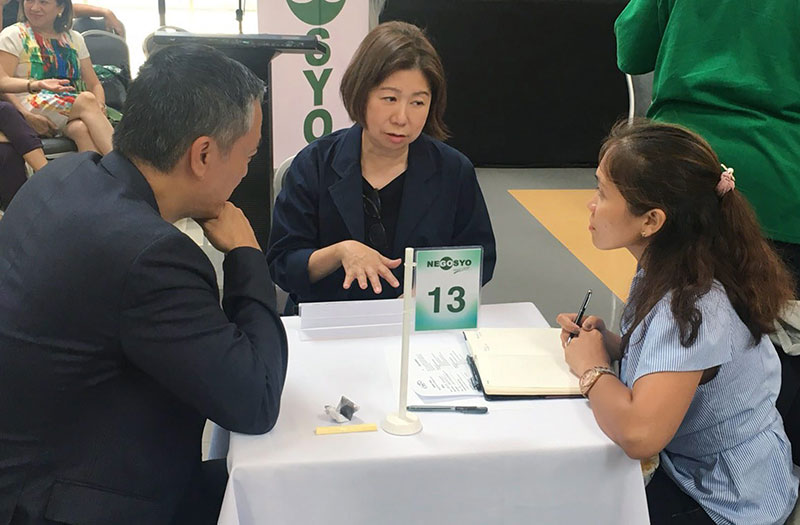 Tessie Sy-Coson of SM Investments Corp. and Michael Tan of LT Group mentor Jennyvive Evangelista, owner of a customized printing shop and services business.
I mentored Christian Dave Bradley and Joshua and Julian Mejos, who consulted me on how they can manage their businesses. I hope that all my business advice was deemed helpful by these young entrepreneurs so that their endeavors will be successful.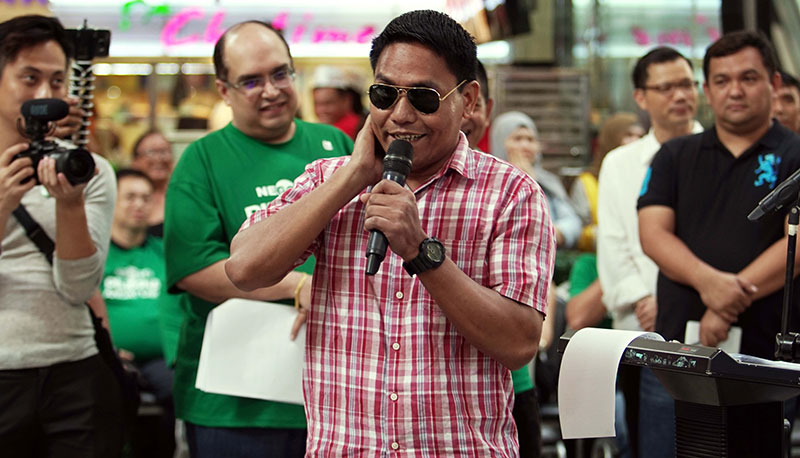 Presidential impersonator President Rodrigo Roa Duterte Two
Apart from the successful MMOW, we launched the first-ever Mentor Me Online where aspiring entrepreneurs from all over the Philippines sought advice from successful entrep-mentors through the recently launched Mentor Me Mobile Application.
Through this MMOW program of Go Negosyo, we are bringing mentorship closer to more Filipinos. It is our promise to continue to link our MSMEs to programs on mentorship, money and market.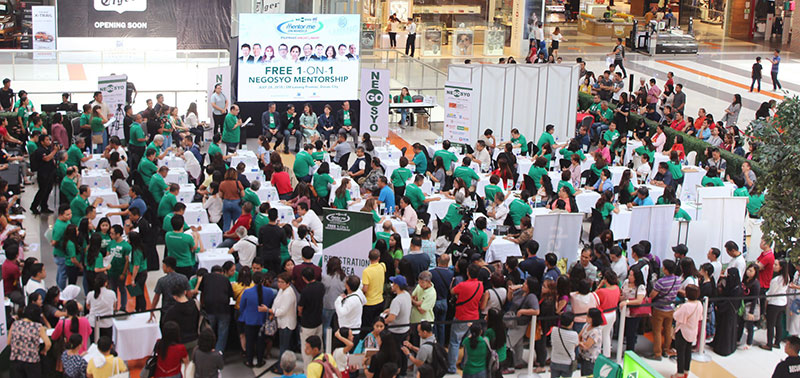 Around 1,000 aspiring entrepreneurs and more than 100 mentors participated in the biggest launch of Mentor Me on Wheels in Davao.
From Davao, we are now headed to Region 5. We also just held the 6th Mentor Me on Wheels at Ayala Malls Legazpi on Aug. 11.