What happens when millennials turn into parents?
February 20, 2017 | 12:00am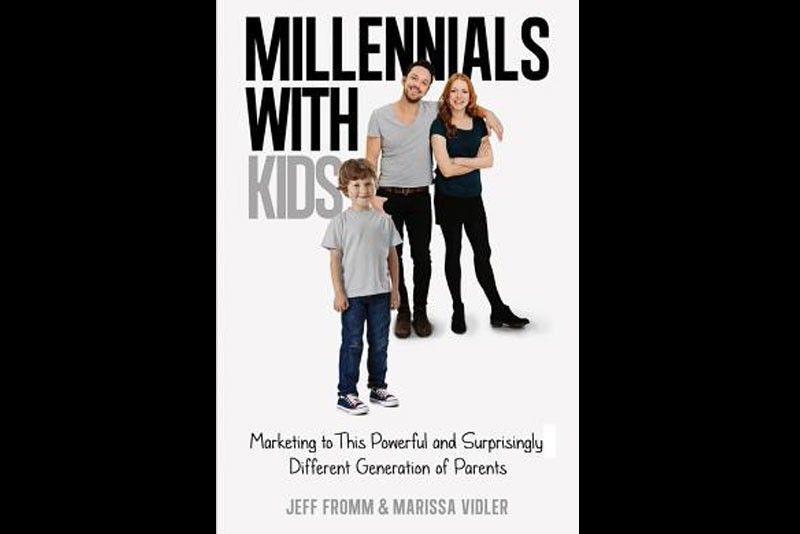 Millennials are people born between 1982 and 2002. They will replace Baby Boomers as the latter retire or have retired. They are the earliest "digital natives" who are known as content creators and users. They crave adventures, strive for a healthy lifestyle, seek peer affirmation and are hooked on social media.
Understanding millennials is crucial to marketing and communications success. But even more essential is accepting how their behaviors are morphing, as they are getting older, settling down and starting families of their own. The way they interrelate with brands today will impact on the way their children and future consumers will navigate the waters of brand-consumer affiliations and linkages.
About 25 percent of millennials are parents now, and the number is growing. They are raising their children in an economy fueled by economic difficulties and digital innovation. They are becoming accustomed to their new roles but are doing so in a way that is distressing brands globally. While they are new to the game, they are changing the rules in terms of what wins and what does not win. In the end, useful has become the new "cool" and brands that settle into that mindset will be triumphant.
To have a closer and more detailed look at this millennial transformation, authors Jeff Fromm and Marissa Vidler wrote the book Millennials With Kids, which presents deep, diagnostic research, using behavioral data collected from 40 trillion data points and a survey of 1,000 millennial parents to generate the most exact and fact-based appreciation of how millennial parents are changing the consumer market today. Here are some key takeaways:
• Brands must adapt to an environment where every brand is different. Millennials have the greatest influence over the way marketers are developing their strategic messages and campaigns. To stand apart they must have a stronger brand story, recognize that technology is no longer new, and address millennials — who are no longer jobless bums — as their primary consumers.
• Millennials are personalizing everything, from their fashion to their technology to their parenting style. Key to winning with them is to create a brand experience that they can personalize to meet their needs.
• Brands must be of the people, by the people, and for the people. Today, brands are no longer the only stakeholders in the marketing communications game. Now it is the consumers who are directing the flow of conversation. They expect the best service, products, and technology to be readily available to everyone at any time. Brands that have a strong "why" and create a product that people can believe in will win with millennials. They do not want to be told about a brand. They want to live and experience it.
• Millennials have "casualized" language usage through abbreviated words, texting shorthand, and new slang. All these have led to shorter and more concise marketing messages. The creation of the "hashtag" has also led to a revolution in the development of online digital content. Considered the new URL, hashtags are now part of every marketing strategy and are considered to be just as important as the company website.
• Brands that leverage technology to make life easier will win in a millennial-driven economy. While millennial parents are significantly less controlling than their own parents were, they are still looking for brands that bring them that same organizational structure.
• Millennials value communication. It has to be two-way communication versus one-way conversations, engagement over segmentation, and inclusion over exclusion. They focus more on partnership, intrigue, meaning and energy.
• Creative ideas are not enough. Now it is all about engagement and campaigns that foster interaction and crowd sourcing. Content is the new creative, and a content-driven campaign is the type of communication millennials prefer.
• Create millennial partners, not millennial targets. Brands are more likely to create an authentic relationship with millennials if they make them feel valued and included in the creation process, strengthening their love for the brand and affinity for a company.
• Millennial parents are price-driven. However, they are not willing to compromise the quality of products that affect the well-being of the family. Their loyalty is not a given, but it can be earned by brands that are real, transparent and whose values and beliefs are aligned with them.
Millennials are also growing old. As parents they feel less like leaves and more like trees. As author Meg Jay said, "They have roots that ground them and sturdy trunks that may sway, but don't break, in the wind."
* * *
Email [email protected] for comments, questions or suggestions. Thank you for communicating.