The Philippines' biggest multi-arts festival Pasinaya is back with a vengeance
January 25, 2023 | 11:06am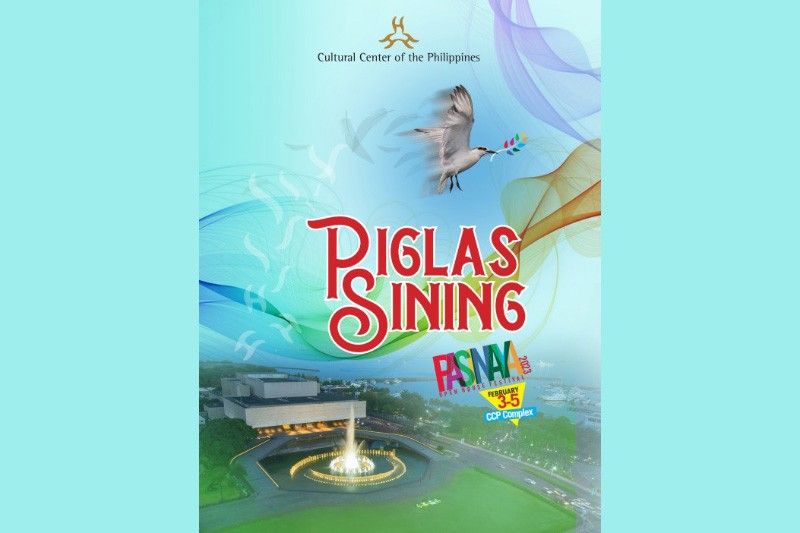 MANILA, Philippines — After three years of having no physical celebration, relying instead on online editions to keep the tradition alive, Cultural Center of the Philippines' (CCP) Pasinaya Open House Festival stages a grand comeback this year.
Organized by the CCP, the country's largest multi-arts festival takes place in various venues inside the CCP Complex on February 3 to 5. These include indoor and outdoor venues around the complex, such as the CCP Front Lawn, Liwasang Kalikasan, Tanghalang Ignacio B. Gimenez (CCP Black Box Theater), and the parade ground of Vicente Sotto Street.
"This year, Pasinaya follows the theme 'Piglas Sining.' We are breaking away from the notion that the CCP is just the building. We are emphasizing that CCP can be anywhere," said CCP Artistic Director Dennis Marasigan.
Registration starts at 6:30 a.m. on February 3, at the Bukaneg side of the CCP Front Lawn and at Vicente Sotto Street.
What's unique about Pasinaya is that it follows an "experience-all-you-can, pay-what you can" scheme to make its events affordable and available to everyone. This means that for a suggested donation price of P50, a participant may go in and out of the different CCP venues to attend 30-minute workshops in various art disciplines conducted by leading artists, resource persons and teachers, as well as watch as many shows and screenings and attend other activities as they want. One fee for everything.
Scheduled for Pasinaya on February 4 and 5 are Palihan and Palabas, with a parade and special program at the CCP Front Lawn to kick off the series of events. Palihan makes it possible for participants to join different workshops; while Palabas allows them to watch unlimited shows featuring more than 3,000 artists from the different fields of art.
A special activity, Paseo Museo takes place on February 4 and 5. Since the Pasinaya has partnered with various galleries, museums and art spaces around the metro to highlight communal artistic spirit and collaborations, hop-on, hop-off shuttle vans will be available to take participants around the participating arts venues for free.
Through the Pasinaya, the CCP aims to provide a platform for artists and cultural groups to showcase their talents while nurturing the broadest public participation and creating new audiences through interactions and performances. Before the pandemic, it attracts more than 27,000 people with approximately 75,000 viewership.
RELATED: 'Radically different': Art Fair Philippines to return onsite for 10th edition