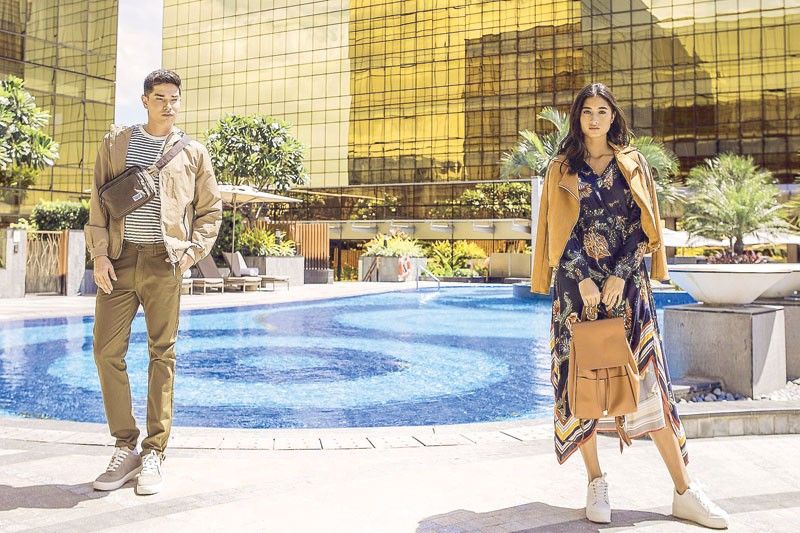 On Bruno: Beige jacket, striped shirt, chinos, suede sneakers and belt bag. On Tatiana: Floral dress, tan jacket, leather backpack and sneakers.
They say that fashion is a reflection of the times. After seasons of modern neutrals, style is moving its direction into the brighter and bolder side. In this time of uncertainty, we need the spirit of optimism and visually bring positivism back into our wardrobes, everyday dressing and, most importantly, into our lives.
Springfield presents an all-new Spring/Summer '19 collection, refreshing the look of modern casual wear. The popular street wear brand elevates the season with a high-low look that plays on deep colors, sporty lines and formal pieces, downplayed with trendy sneakers.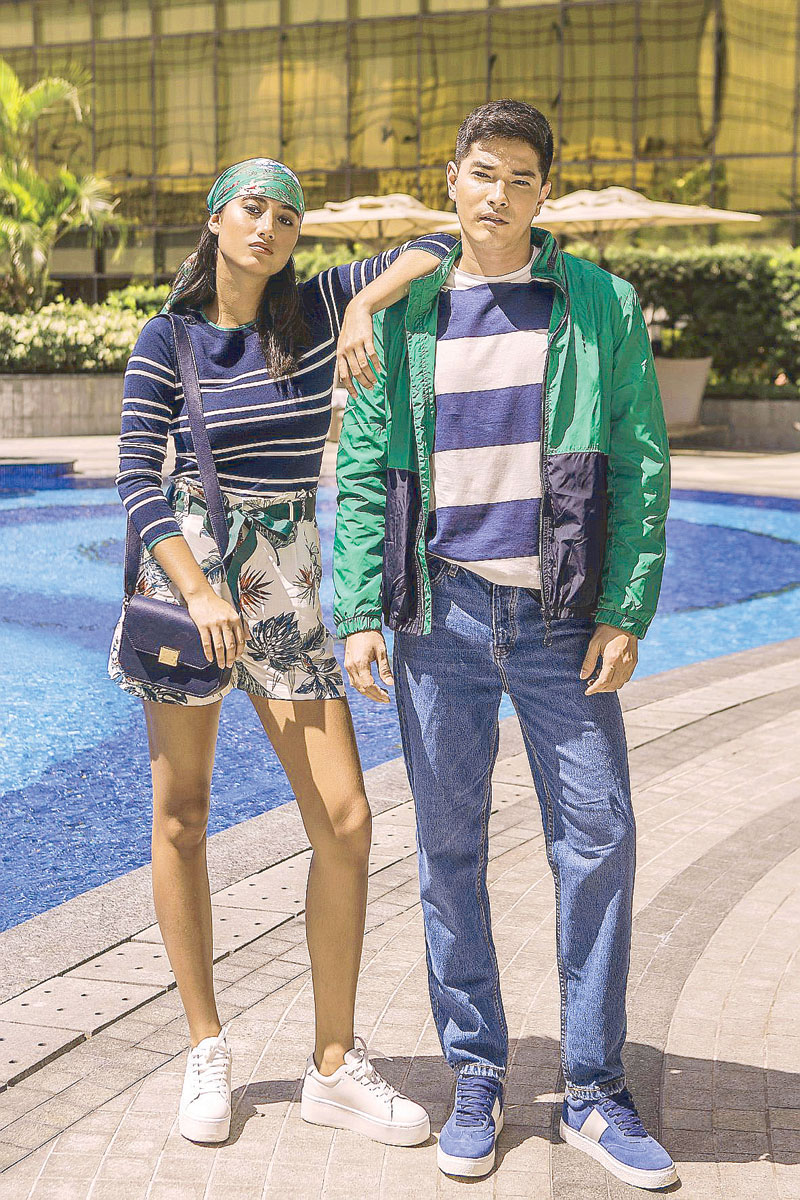 On Tatiana: Sweater, floral shorts, sneakers, sling bag and floral scarf worn as bandana. On Bruno: Striped shirt, green windbreaker, denim jeans and sneakers.
This season, the Springfield woman is in a feminine mood that features a color palette of red, green and earth tones. Styles present silhouettes where intricate detailing plays a large part as seen in tacks and ties, suede garments, asymmetric dresses. Summery prints are all over with spotlight attention on the color green that is presented on jerseys, sweatshirts and dresses. Stripes of white, red and blue present a sporty nautical look you couldn't resist for any seascape adventure. For dressier occasions, the collection features two-piece suits in cotton fabrics in bright colors restrained by the iconic white sneakers.
The Springfield man, on the other hand, is braving the season in style with a wardrobe-full of color-blocking ideas and stripes. The brand is fashioning red, blue and green highlighted with yellow and orange, which goes towards a more contemporary sporty look. Active casual has never looked this good as seen on striped cotton silhouettes, hoodies with cut and sewn construction, windbreakers and all-white sneakers. Denim joins the action both in wide and boot-leg fits in hues of indigo and ecru matched with floral printed and striped knitwear shirts. Dressing up menswear, the SS19 collection presents pieces with cleaner lines in greens and blues matched with chino pants, bi-stretch options and overshirts and sweatshirts.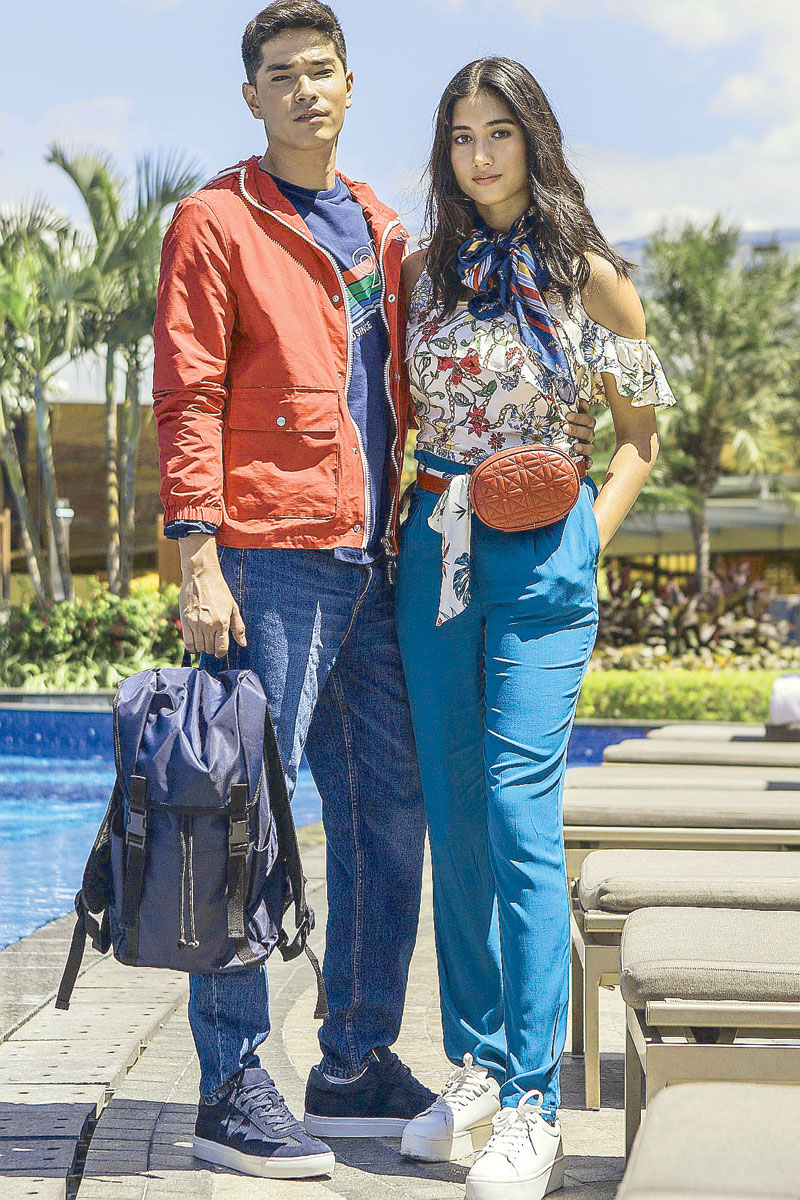 On Bruno: Red windbreaker, navy shirt, jeans and sneakers. On Tatiana: Floral top, linen pants, sneakers, floral scarf and belt bag.
(In the Philippines, Springfield is exclusively distributed by Stores Specialists, Inc., and is located at Trinoma, Corte de las Palmas Alabang, SM Megamall, SM Mall of Asia, Eastwood City, Bonifacio High Street and Blue Bay Walk.)