Adventure time
December 2, 2018 | 12:00am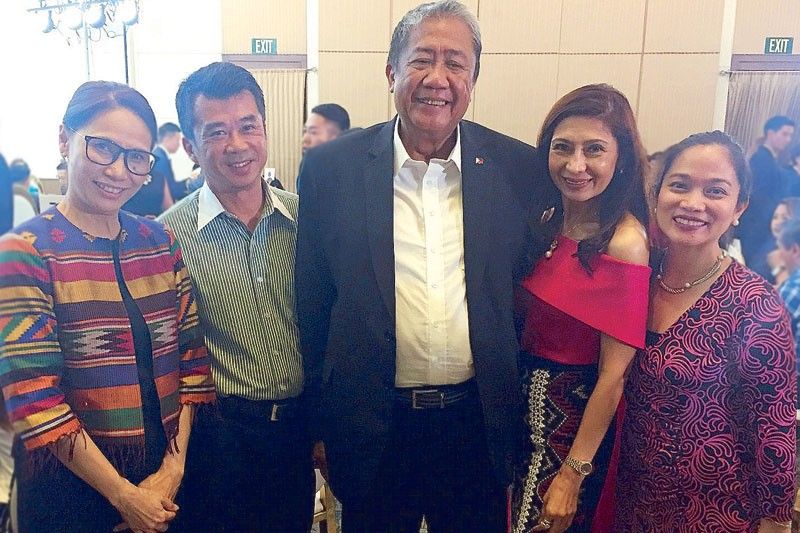 "Live life with no excuses, travel with no regret." — Oscar Wilde
Marco Polo Davao, under the leadership of general manager Dottie Würgler-Cronin and director of sales and marketing Pearl Peralta-Maclang, joins in the celebration of Cathay Dragon's official launch of direct flights between Davao and Hong Kong.
The elegant gathering at the Grand Ballroom of the top-notch five-star hotel was led by Cathay Pacific country manager Rob Bradshaw.
Congratulations to Marco Polo Davao, Cathay Pacific and Cathay Dragon for this successful event!
(Cathay Dragon of the Cathay Pacific Group will fly Hong Kong-Davao-Hong Kong route five times weekly every Tuesday, Wednesday, Thursday, Friday and Sunday and will utilize an Airbus A320 aircraft. Davao City is the airline's fourth destination in the country after Manila, Cebu and Clark. For more information, visit www.cathaypacific.com.)
A merry gathering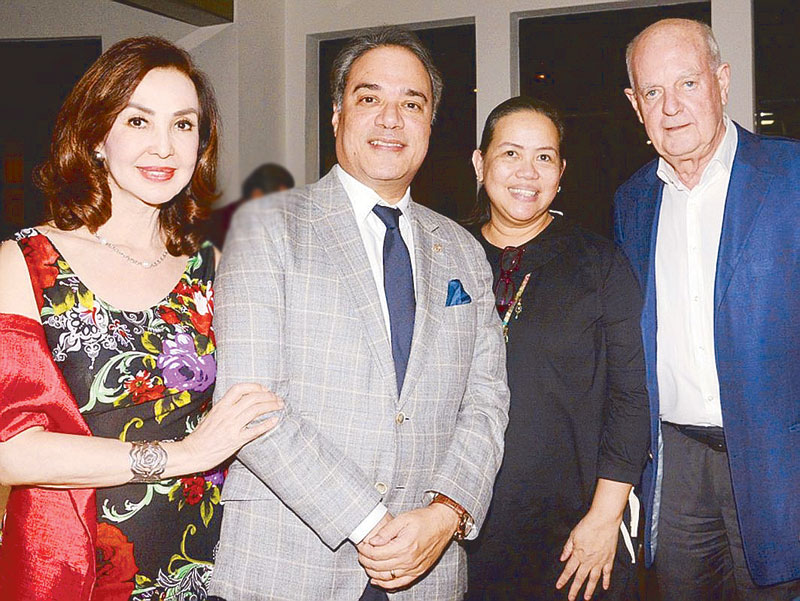 (From left) Cory Quirino, Ambassador Rolando Guevara Alvarado, Maymay Liechtenstein and Gerry Lane.
The always bubbly and generous Marissa Fenton recently hosted a surprise birthday celebration for the stunning Margie Moran-Floirendo and the charming Virginia Lane at Blackbird restaurant in Makati City.
Guests enjoyed exquisite food as well as fascinating stories from Gerry Lane, who recounted his days as a young Irishman building a career in Ireland. Everyone cherished the warm camaraderie and friendship as well as the priceless tales shared.
Thank you for a wonderful night, dear Marissa. And many happy returns, Margie and Virginia!
All things Polish
The Embassy of Poland in Manila recently celebrated the Polish National Day at Shangri-La at the Fort in Bonifacio Global City, Taguig.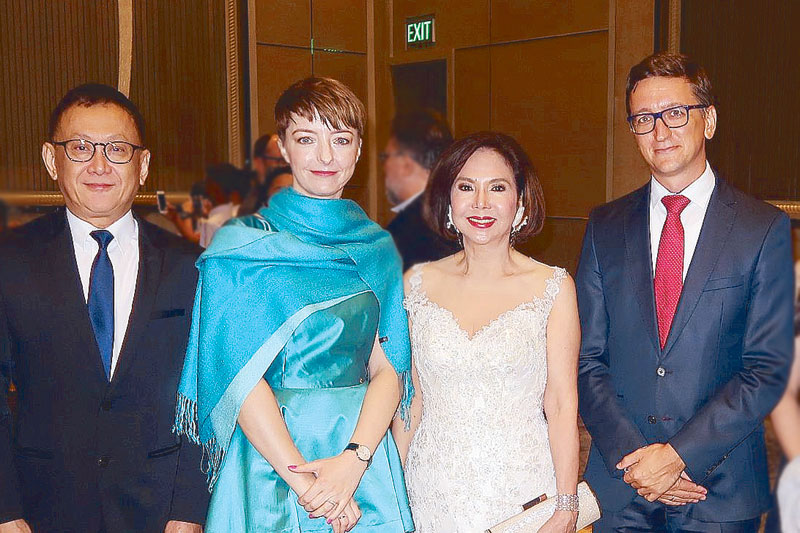 (From left) Foreign Buyers Association of the Philippines president Robert Young, Polish Embassy Chargé d'Affaires Joanna Wasiewska, Monaco Consul General Fortune Ledesma and Hungarian Embassy Deputy Chief of Mission David Ambrus.
The celebration was held with the theme "Poland: The Centenary of Regaining Independence."
Congratulations to the Embassy of Poland for the successful National Day celebration!
GREETINGS
Happy birthday to our celebrators today, Wilcon Depot founder and chairman emeritus William Belo, Joe Aguado, Patty Rebano, Ruby Chua, Bheng Aguado and Cita Schmid.
Advance birthday greetings to Albertito Lopez, Dec. 3; Gilda Salonga and Glenn Llamas, Dec. 4; Tony Rufino, Alain Miailhe de Burgh, Joseph Cortes, Francis Aguado, Raffy Aguado and Abeth Yu, Dec. 5; Maan Hontiveros and Angel Ramos, Dec. 6; Muebles Italiano's Eileen Gonzales, Ludy Padilla and William Llamas, Dec. 7; Nonie Basilio and Frank Evaristo, Dec. 8.
Happy wedding anniversary to Rovy and Jaja Ledesma, Dec. 5. May you share many, many treasured years together.
So, how was your week?
(For comments and inquiries, please e-mail me at [email protected].)