BIR struggling to keep workforce
October 3, 2023 | 12:00am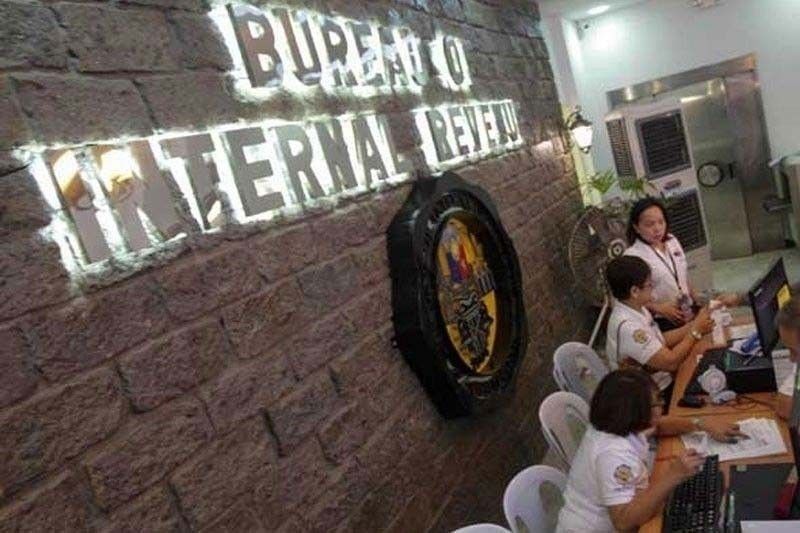 MANILA, Philippines — The Bureau of Internal Revenue is having a hard time recruiting and keeping professionals, especially lawyers and accountants, due to uncompetitive salaries compared with other government agencies, BIR Commissioner Romeo Lumagui told a Senate panel yesterday.
He was responding to Sen. Sherwin Gatchalian's flagging the BIR for its significantly high number of unfilled positions, during a hearing on the budgets of the Department of Finance (DOF) and its attached agencies.
"The main problem is the difficulty in recruiting personnel, especially lawyers and accountants, considering the low salary of BIR compared with other government agencies," Lumagui said. "It's not competitive. That's where we are having problems, especially in the provinces."
The DOF, which has jurisdiction over the BIR, has 11,745 unfilled positions. Of the figure, 66 percent or 7,724 represent unfilled positions in the BIR.
Lumagui said the revenue agency is ramping up its hiring efforts, especially for the regional offices.
The entry level salary of a lawyer in BIR is P27,000 per month, which is nearly half of the P51,000 monthly compensation of a lawyer in other offices such as the Civil Service Commission and the Senate.
The BIR chief added that he has been signing a lot of transfers of employees to other agencies offering higher salaries.
Lumagui also said the BIR is already streamlining its recruitment process so that regional offices can expedite their hiring.
Gatchalian argued that as a revenue agency, the BIR should have more people to ensure more efficiency in collecting taxes.
"We need to have high-level and industry-level packages so we can ward off temptations and attract the best talents," Gatchalian said. "It will also improve credibility and integrity within the office."
Lumagui said the BIR needs support in the adjustment of salaries and in the improvement of plantilla items.
"We have a lot of divisions or services that should be created but due to some limitations, we are not able to create certain services or divisions," he said.
For 2024, the BIR is seeking a P15.7-billion budget, 20 percent higher than this year's and is nearly 60 percent of the proposed allocation of the entire DOF.
BIR's personnel services allocation caters to salaries and compensations for 14,742 permanent positions, important elements such as terminal leave benefits and retirement and life insurance premiums.
Its maintenance and other operating expenses cater to essential operational needs, sustaining ICT programs and projects, particularly its e-services, along with rental, janitorial and security expenses.