Metro Manila 7-day COVID-19 positivity rate jumps to 12.4%
December 6, 2022 | 12:00am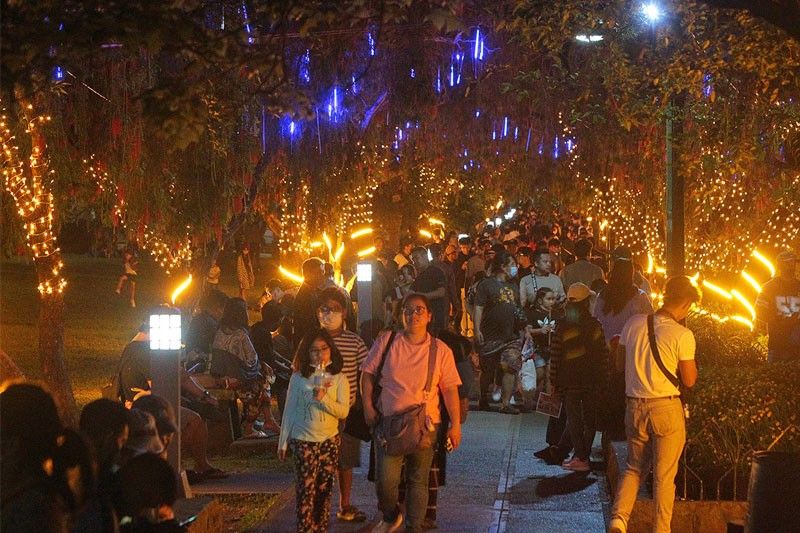 MANILA, Philippines — The seven-day COVID-19 positivity rate in Metro Manila rose to 12.4 percent while an increase in cases was also seen in 12 provinces in Luzon, the OCTA Research group reported yesterday.
In a tweet, OCTA fellow Guido David said the National Capital Region (NCR)'s positivity rate or the percentage of people who tested positive for COVID-19 increased from 11.1 percent on Nov. 26 to 12.4 percent on Dec. 3.
According to David, increase in cases was observed in Bataan, Cagayan, Camarines Sur, Ilocos Norte, Ilocos Sur, Laguna, Nueva Ecija, Pampanga, Pangasinan, Quezon, Rizal and Zambales.
Nueva Ecija has the highest positivity rate in Luzon at 39.1 percent from 32.9 percent on Nov. 26, followed by Camarines Sur with 38.8 percent and Isabela with 38.6 percent.
The lowest positivity rate was recorded in Batangas at 5.2 percent on Dec. 3 from 5.4 percent on Nov. 26.
On Sunday, the Department of Health (DOH) recorded 1,173 new COVID-19 cases.
OCTA said that SARS-CoV-2 positivity rate nationwide was at 12.3 percent as 1,000 to 1,200 new cases were expected yesterday.
COVID bulletin
In its COVID-19 Bulletin yesterday, the DOH reported 7,731 new COVID cases logged from Nov. 28 to Dec. 4 while the daily average of new infections reached 1,104 cases – four percent lower than the cases recorded from Nov. 21 to Nov. 27.
Meanwhile, there were two new patients in severe and critical conditions, while 134 deaths from COVID-19 were verified – 19 of these occurred from Nov. 21 to Dec. 4.
Particularly, last Sunday the health department recorded 595 severe and critical COVID-19 patients who sought admission in hospitals, or 9.1 percent of the total COVID-19 admissions in the country.
Out of the 2,413 ICU beds intended for COVID-19 patients, 534 (22.1 percent) were occupied while 25.3 percent or 5,177 out of 20,452 non-ICU COVID-19 beds, were being used.
The DOH also reported that as of Nov. 13, more than 73 million individuals or 94.27 percent of the target population have been vaccinated against COVID-19, including 33,333 individuals vaccinated from Nov. 28 to Dec. 4.
Meanwhile, more than 20 million individuals have received their booster shots, including 142,780 individuals boosted the same week.
The DOH likewise said that 6.9 million senior citizens or 79.37 percent of the target A2 population were able to receive their primary vaccine series.
The health department is encouraging the public to continuously observe minimum public health standards under Alert Level 1.
DOH officer-in-charge Maria Rosario Vergeire said that even though the optional outdoor masking policy is now in effect, the public especially the elderly, those with comorbidities and immunocompromised, are highly encouraged to still wear face masks.