Duterte commends Villar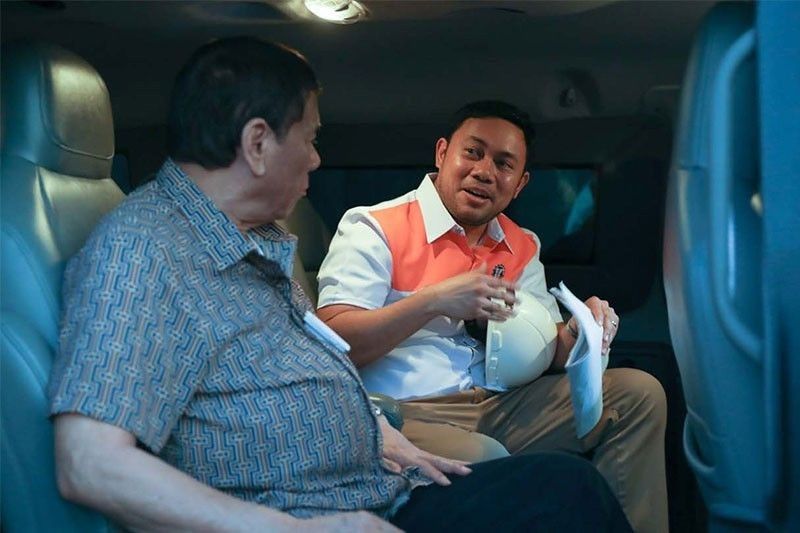 MANILA, Philippines — President Duterte on Monday said it would be a loss to his administration if Public Works Secretary Mark Villar decides to run for senator next year.
Duterte commended Villar after his presentation of the Department of Public Works and Highways (DPWH)'s accomplishments in the last five years during his weekly public address.
"Thank you, Secretary Villar. You know what, all of you are top performers. But in terms of largest projects, of course it will always be the DPWH. Ang galing mo (You are brilliant)," Duterte told Villar. "My problem is if you run for senator…if you are no longer in the executive department, you are really working."
"I will regret it if you run for senator and win. The executive department will lose someone like you," the President added.
Villar said the DPWH has implemented P2.5 trillion worth of projects under the Duterte administration that generated 6.5 million jobs.
"And even if we are in the middle of a pandemic, we were able to generate 1.6 million jobs," Villar said.
Villar is reportedly running for senator in 2022 under the administration ticket.
The filing of certificates of candidacy for next year's elections is from Oct. 1 to 8. Cabinet officials who will file their COCs are deemed resigned.