Rights groups question PNP internal cleansing after murder of 52-year-old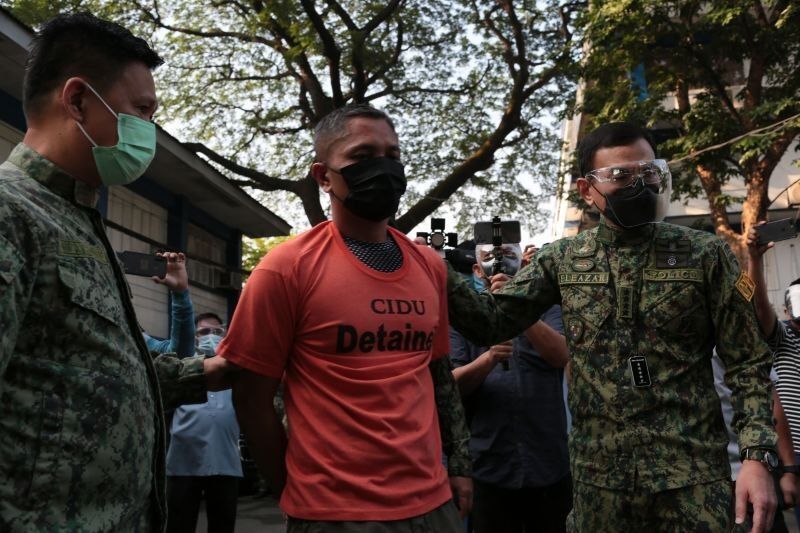 MANILA, Philippines — Barely a month into the term of PNP chief Police Gen. Guillermo Eleazar, rights groups are calling into question his internal cleansing program after a Quezon City cop shot and murdered a 52-year-old on Monday.
Eleazar was appointed with promises of an aggressive internal cleansing program to crack down on dirty cops, though he has also defended erring cops in some occasions.
In a statement issued Tuesday, the Commission on Human Rights said it would conduct its own motu proprio investigation into the "gravely concerning" killing of 52-year-old mother Lilybeth Valdez in front of her children by Police MSgt. Hensie Zinampan.
"We expect our police to "serve and protect," and not be at the frontlines of violating rights, let alone arbitrarily curtailing one's right to life... After a string of recent deaths and killings being attributed to police officers, we urge the PNP to translate commitments of internal cleansing into actual reduction of cases of human rights violations on the ground," CHR spokesperson Jacqueline de Guia said.
"We urge the government to address these violations with the larger view that the protection of human rights is primarily a State obligation."
Internal cleansing?
Since his appointment, Eleazar has vowed to verify cases of 'nanlaban', or suspects resisting arrest and forcing cops to act in self-defense. He also launched a complaint monitoring and referral system for the public to report dirty cops.
During that time, though, cops also shot and killed an 18-year-old with autism. The crackdown on progressive leaders has continued unhampered despite killings, with Eleazar insisting that the law is not being weaponized. Community pantry organizers have also been harassed and profiled by cops, which the PNP chief defended.
Over the coronavirus pandemic, cases of police brutality have also piled up, many of which have gone unacknowledged.
READ: PWD group condemns shooting of 18-year-old with special needs
Rights group Karapatan in a statement of its own pointed to the pattern of cops getting away with cases of abuse in the PNP organization.
"Accountability should not just be a photo op or a press release," said Karapatan secretary general Cristina Palabay.
"Paying lip service to accountability, however, is not and would never be justice, and the first urgent step towards genuine justice is to end all forms of police violence and brutality, and to stop the killings in the Philippines now," she added.
"How many more should die before it is acknowledged that the system that drives State security forces to kill civilians needs to be changed? There are more than enough cases — enough to indicate that these are no isolated incidents of 'abuse."