Government sets price cap on COVID-19 swab tests
November 26, 2020 | 12:00am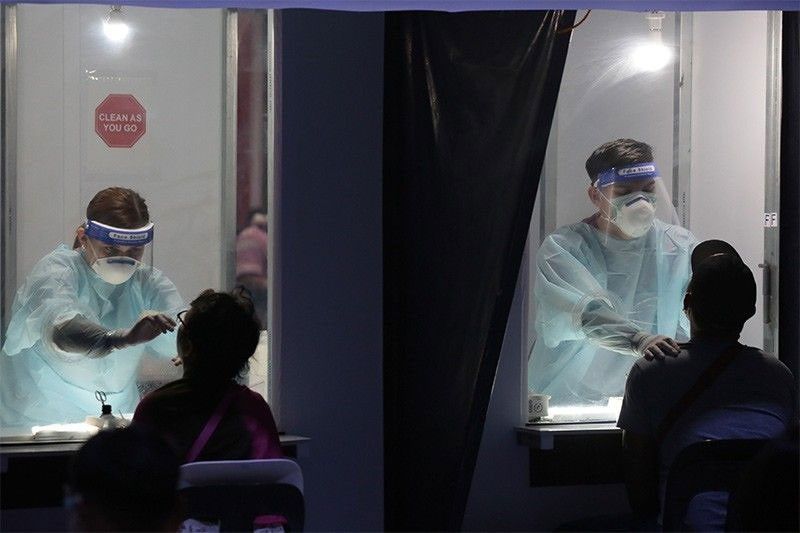 MANILA, Philippines — The government has imposed a price cap for reverse transcription-polymerase chain reaction or RT-PCR swab test for COVID-19.
Health Secretary Francisco Duque III said that he and Trade Secretary Ramon Lopez signed on Tuesday a joint administrative order for the implementation of the price regulation.
Duque said the price cap is being implemented due to the "huge difference" in the pricing of the RT-PCR test, considered as the gold standard for COVID-19 screening.
"We are doing this to prevent abuses by laboratories whose motive is to earn money from this pandemic. We cannot allow our countrymen to be taken advantage of during this crisis," Duque told journalists yesterday.
Based on the administrative order, the price range for the RT-PCR test in private hospitals and laboratories is from P4,500 to P5,000.
This includes laboratories under a public-private partnership agreement.
For public laboratories, the allowed price is fixed at P3,800 per RT-PCR test.
Duque said that in "general principle," laboratories that have been charging below the minimum price set should not increase their rates.
"The government seeks to strike a balance of equity, access and consumer rights in determining prices. We strive to ensure they are just, equitable and sensitive to all stakeholders," Duque said.
He said they conducted a market survey and consulted all stakeholders before coming up with the price limits.
Duque warned that violators would face a 15-day suspension of their license-to-operate as a COVID-19 testing laboratory and a fine of P20,000 for the first offense.
For the second offense, the penalty is 30-day suspension and P30,000 fine, and revocation of license-to-operate for the third offense.
The Department of Health (DOH) recommended the price regulation for COVID-19 testing after observing that many laboratories were imposing high rates for the procedure.
In some private hospitals, testing costs as much as P8,000 to P12,000.
On Nov. 4, President Duterte signed Executive Order 118, mandating the DOH and the Department of Trade and Industry to determine and implement a price range for COVID-19 testing.