Philippines sets price range for COVID-19 RT-PCR testing
November 25, 2020 | 12:06pm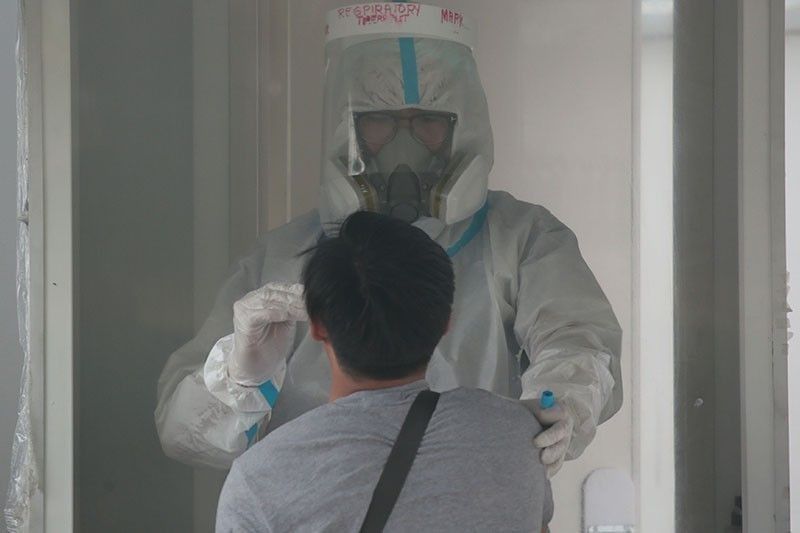 MANILA, Philippines (Updated 1:24 p.m.) — The Department of Health and the Department of Trade and Industry have signed a joint order setting a price range for coronavirus testing, Health Secretary Francisco Duque III said Wednesday.
Private laboratories and hospitals can charge from P4,500 to P5,000 for real-time reverse transcription polymerase chain reaction (RT-PCR) testing. Meanwhile, government facilities are only allowed to charge P3,800 for an RT-PCR test.
The price range is already inclusive of all costs associated with RT-PCR coronavirus testing. Duque said private facilities are permitted to charge cheaper than the set floor price but they cannot exceed the price ceiling even if they have faster turnaround time.
Hospitals and laboratories that will fail to comply with the price range will face suspensions and administrative fines. The existing license or accreditation of facilities will be revoked if they have been found to violate the measure three times.
Experts dubbed RT-PCR tests as the "gold standard" in coronavirus testing.
'Reasonable' cost
In early November, President Rodrigo Duterte ordered the DOH and the DTI to formulate a price range for COVID-19 testing that is "just, equitable and sensitive to all stakeholders."
It was the health department that recommended in September the issuance of an executive order that will set the price range to prevent exorbitant costs of coronavirus testing, which is crucial in managing the pandemic. This vital service can go as high as P12,000.
"We issued a JAO to have a reasonable price and to respond to the needs of the public—the poor, the middle class and those who are well-off," Duque said in Filipino.
He urged laboratories not to use the pandemic as an opportunity to take advantage of the people who want to avail the service.
The two departments will conduct a monthly review to ensure the price range remains fair and meets current developments.
The price range does not cover antigen tests for now, Duque said. The Department of Tourism earlier sought for a price cap for antigen tests to boost domestic tourism.
Currently, there are 177 licensed testing laboratories in the country. At least 5.2 million individuals have been so far tested for coronavirus in the Philippines.