Duterte orders DTI, DOH to set price cap for COVID-19 testing
November 4, 2020 | 3:30pm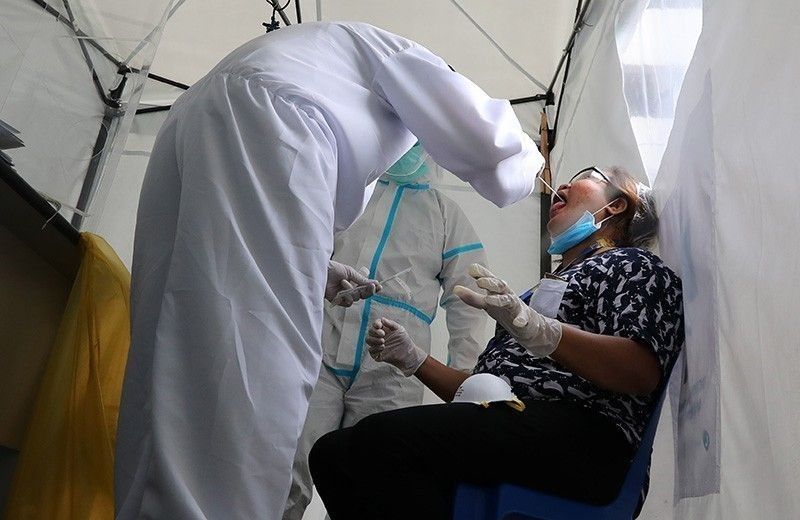 MANILA, Philippines — President Rodrigo Duterte ordered the Department of Health and the Department of Trade and Industry to impose a price cap for coronavirus tests to ensure they are affordable and accessible to the public.
In Executive Order 118, Duterte asked the DOH, in coordination with the DTI, to formulate a price range for COVID-19 testing conducted by hospitals and laboratories and issue guidelines for its implementation.
"The DOH and the DTI shall ensure that the price range for COVID-19 testing and test kits is just, equitable and sensitive to all stakeholders," the order read.
Both departments were also directed to monitor and review continuously the prices and market supply of COVID-19 test kits.
It was the health department that recommended in September the issuance of an executive order to prevent exorbitant costs of coronavirus testing, which is vital in managing the spread of COVID-19. This service can go as high as P12,000.
The Department of Tourism also sought for a price cap for reverse transcription-polymerase chain reaction (RT-PCR) and antigen tests to boost domestic tourism.
Compliance
Duterte's order stated that compliance with the price cap "shall form part of the standards and requirements for the licensing and accreditation" of testing centers.
"Failure to comply therewith may be considered as a ground for the revocation of existing licenses or accreditation," it read.
The DOH was also directed to implement measures to ensure that accredited COVID-19 laboratories will observe transparency in the pricing of tests.
Currently, there are 159 licensed testing laboratories in the Philippines. Some 4.58 million people have been so far tested for coronavirus in the country.
Over 387,000 people have had COVID-19 in the Philippines. Of the figure, 348,967 have recovered, while 7,318 have died. — Gaea Katreena Cabico