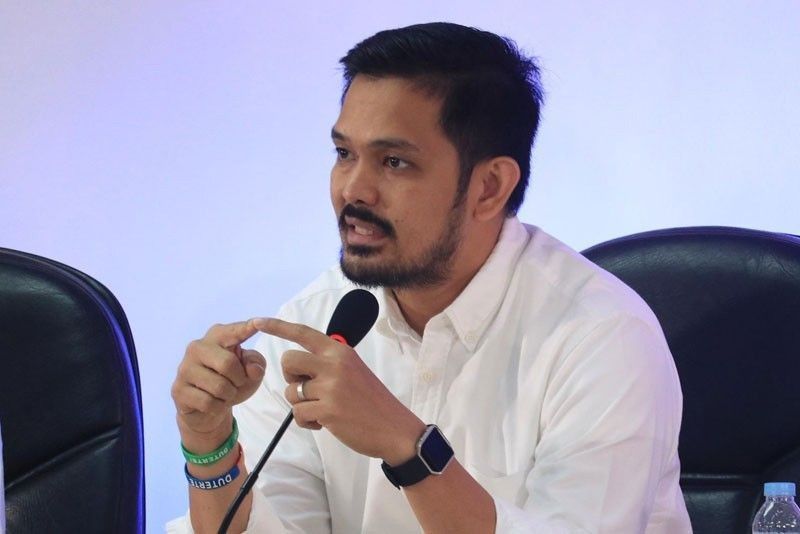 In their 16-page complaint filed yesterday, nine employees of DFPC urged the ombudsman to investigate Belgica for violation of several provisions of Republic Act 3019 or the Anti-Graft and Corrupt Practices Act.
pia.gov.ph
Belgica sued for alleged whitewash of Duty Free probe
MANILA, Philippines — Presidential Anti-Corruption Commission (PACC) Commissioner Greco Belgica is facing administrative and criminal complaints before the Office of the Ombudsman for allegedly whitewashing an investigation on officials of Duty Free Philippines Corp. (DFPC) supposedly involved in allowing private firms to smuggle imported goods.
In their 16-page complaint filed yesterday, nine employees of DFPC urged the ombudsman to investigate Belgica for violation of several provisions of Republic Act 3019 or the Anti-Graft and Corrupt Practices Act.
The complainants said Belgica must also be investigated for administrative offenses of grave misconduct, conduct prejudicial to the service and gross inexcusable negligence.
"Malinaw na pinalitan na ni Comm. Greco Belgica ang kanyang report and recommendation at pinalabnaw ito sa pamamagitan ng pagtanggal sa mga pangalan ng mga taong involved sa mga anomalya sa Duty Free (It is clear that Comm. Greco Belgica changed his original report and recommendation and watered it down by removing the names of officials involved in the Duty Free anomaly)," the complaint written in Filipino read.
"It's clear that the report and recommendation Comm. Greco Belgica submitted to Malacañang was a cover-up," the complaint stated.
The nine DFPC employees who filed the complaint were Alexander Sablan, Ernesto Mangalindan, Romeo Silva Jr., Eric Oracion, Nilo Duarte, Joaquin Vibal, Francis Daco, Rizalino Santos and Carlito Ardales.
The complainants recounted that it was in March 2017 when they asked the help of Belgica in filing a case against officials of DFPC in connection with the supposed anomalies surrounding the implementation of Supply Delivery Agreement (SDA) of DFPC with several private companies.
The DFPC employees earlier claimed that the SDAs were being used by private companies to bring in imported goods without paying the right taxes. The private companies, also referred to in the SDAs as "concessionaires" were supposedly piggy-backing in the tax-free privileges of Duty Free, which can be considered as technical smuggling.
The complainants said Belgica then vowed to help them in pursuing the case, even asking them to submit to him all the relevant documents that could be used as evidence.
However, the complaints said, everything changed after Belgica and other officials of PACC met with DFPC chief operating officer Vicente Pelagio and legal counsel Charlie Pascual at Malacañang sometime in 2018.
Belgica refused to divulge to them what was discussed or agreed upon during the meeting.
The complainants said that in 2018 they got a draft copy of Belgica's report and recommendation on the SDA anomaly, which does not contain the names DFPC officials who should be held for further investigation.
The complainants said this report was different from the earlier draft shown to them by Belgica's brother, Anti-Red Tape Authority (ARTA) director general Jeremiah Belgica, wherein the names of DFPC officials allegedly involved in the anomaly were included.
"Comm. Greco Belgica neglected our original complaint, his supposed anti-corruption stance is a fraud," the complainants said.
Belgica denies charges
In a statement, Belgica said he is prepared to answer the allegations. He also denied covering up the alleged SDA anomaly.
"I am ready to defend and answer anywhere and any time. We will issue a more knowledgeable statement once we receive a copy of the complaint," Belgica said.
"As a matter of fact, we've been very generous to them. And they know this. Binigay namin ang lahat ng hiningi nilang tulong higit pa sa hinihingi ng aming tungkulin. Sa lahat ng government officials na nilapitan nila, ako lang ang tumulong sa kanila (We've given them everything they need beyond what our duty require of us. Of all the officials they've approached, I was the only one who helped them)," he said of his accusers.
Belgica said he is planning to file counter-charges against the complainants for "besmirching" his reputation.
The PACC commissioner claimed the group that filed a complaint against him is being sponsored by the same group of people who filed a case against him over the commission's entrapment operations and anti-corruption initiatives.
"This group has been trying to rally more people to fabricate cases and allegations in order to undermine the anti-corruption initiatives of the administration," Belgica said.
"It is unfortunate that they are allowing themselves to be used by leftists and terrorist groups that seek to undermine the President and the administration," he added.
In a report submitted to the Office of the President in March 2019, the PACC recommended to "abolish all existing Supply and Delivery Agreements" entered by DFPC with several companies. The PACC also recommended the "conduct of a full investigation" of all officials and employees of DFPC involved in the implementation of the contracts. The recommendation stemmed from a PACC investigation led by Belgica. – Alexis Romero