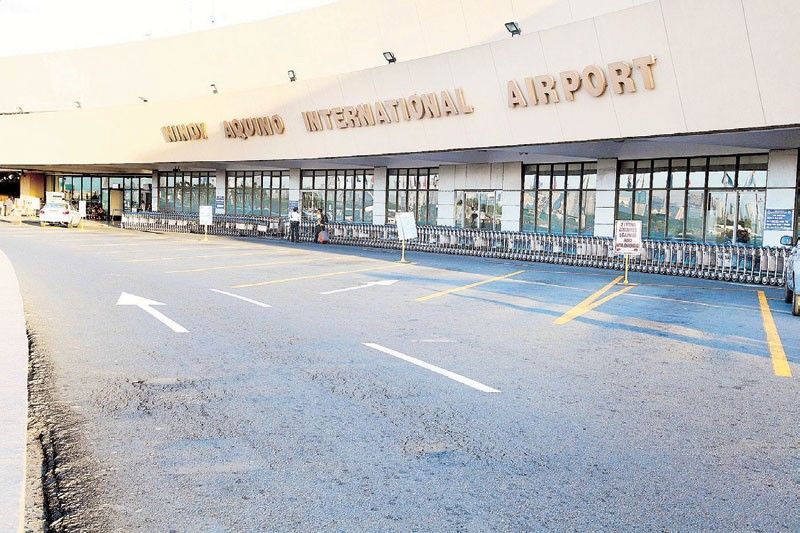 House Bill 7031 seeks to change the name of the country's main airport to PPP, or the Paliparang Pandaigdig ng Pilipinas.
STAR/File
Duterte son seeks to remove Ninoy from airport name
DAVAO CITY, Philippines – Davao City Rep. Paolo Duterte has filed a bill seeking to change the name of the Ninoy Aquino International Airport (NAIA) ostensibly to get rid of the bad image attached to the country's leading airport and give the facility a fresh start.
President Duterte's eldest son, together with Reps. Lord Allan Jay Velasco (Marinduque) and Eric Go Yap (ACT-CIS), filed House Bill 7031 that seeks to change the name of the country's airport from NAIA to PPP or the Paliparang Pandaigdig ng Pilipinas.
Republic Act 6639, enacted on Dec. 10, 1987, renamed then Manila International Airport to Ninoy Aquino International Airport during the administration of then president Corazon Aquino.
Duterte explained that the proposed name is "more representative branding for the international gateway of our country."
"We want it to reflect the legacy of the Filipino people, our everyday heroes. The name bears no color, no political agenda. It only signifies our warmth as Filipinos in welcoming our own kababayans and foreign visitors," the presidential son stressed.
The three lawmakers agreed that "there is a need to identify the same as belonging to the Philippines" and not to one person alone.
"The proposed name Paliparang Pandaigdig ng Pilipinas is a name that clearly represents the whole nation and brings pride to the Filipinos with the use of the national language," they said.
Velasco, who is set to assume the speakership post later this year, said having a "very Filipino name for our international gateway sparks nationalism in each and everyone of us."
He said the Filipino language should be the first thing visitors must see upon landing at the airport, an indication that they are proud of their heritage.
For his part, Yap said they wanted the name of the country to welcome returning Filipinos and foreign visitors upon arrival at the airport.
"There are many personalities who deserve to be named for institutions, roads and others. But when it comes to our airport, it should mirror our nation and our people," the House appropriations committee chairman said.
The proposed bill will be calendared for first reading and will be referred to the committee on transportation for deliberation. Edu Punay