DepEd to implement safe back-to-school program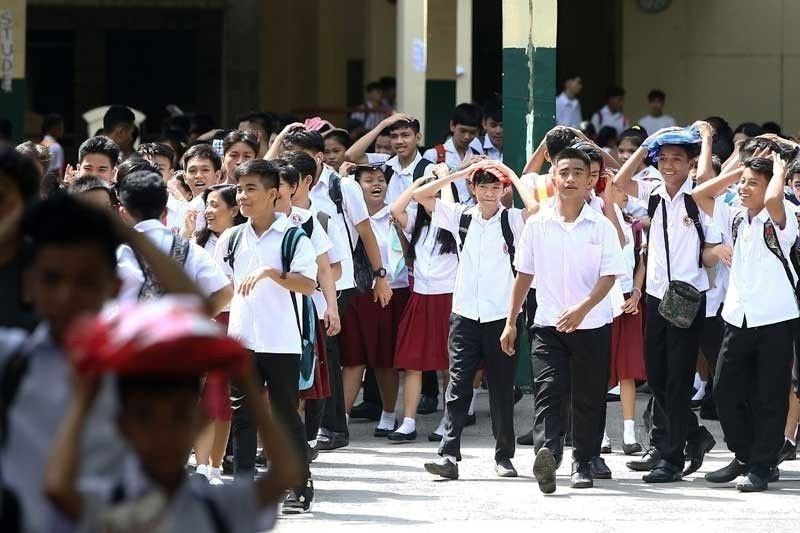 MANILA, Philippines — The Department of Education (DepEd) has assured parents and other stakeholders that the safety of students is a priority when classes reopen in the country on Aug. 24.
Secretary Leonor Briones also gave assurance that risk assessments would be conducted before DepEd will even allow the resumption of face-to-face classes requiring teachers and students to be physically present in a classroom which, in the Philippine setting, could be packed with more than 30 students.
But in the guidelines for the upcoming school year, this will no longer be a reality as it said that class sizes would have to be limited to only 15 to 20 students in compliance with the social distancing measures set by the Department of Health (DOH).
"I acknowledge the fears and apprehensions of our learners, parents and teachers that attending schools in August might still not be safe in light of COVID-19. We will implement a safe back-to-school program consisting of health standards that will ensure everyone's safety in areas that will allow physical attendance in schools," Briones said in a statement.
She reiterated that the opening of classes on Aug. 24 would not necessarily mean a return to the physical or classroom-based education, adding that the physical opening of schools would depend on the risk-severity grading or classification of a locality, pursuant to the guidelines issued by the DOH, Office of the President or the Interagency Task Force for the Management of Emerging Infectious Diseases.
In areas where schools are allowed to open, DepEd stressed the need to maintain physical distancing to minimize interaction among students.
To complement this, it said distance learning would be a major component of learning delivery for the incoming school year.
Schools are also authorized to decide on the specific learning delivery system to adopt, such as online education or through the use of television, radio as well as the printed or digital learning modules.
Briones acknowledged the fears and apprehensions of learners, parents and teachers about the readiness for distance learning, especially with issues about access to online platforms and availability of gadgets.
"I assure everyone that we are working double time to ready our system, at the central and field units, to deliver accessible and quality distance education," she said.
"I seek the cooperation of all to have an open mind and to allow us the opportunity, over the next three months, to fully orient and inform everyone how this will be done. At the end of the day, after we have given our explanations, the parents will have the final decision on whether to allow their children to proceed," added the secretary.
A survey would be conducted in June to determine accessibility of students to distance learning options, as well as potential challenges that households would face in the adjusted system.
Save the Children Philippines supports the DepEd decision to use adaptive learning methods to ensure continuity of education.
Alberto Muyot, the group's chief executive officer, stressed the need for public support in training teachers and non-teaching personnel in handling new learning methods.
"As a non-negotiable basic human right, children should have continued access to education, even in times of emergencies such as the COVID-19 pandemic," said Muyot, a former undersecretary of DepEd. "But we must always remember that children's safety is paramount and make sure that they have a safe and inclusive learning environment."
Sierra Paraan, Save the Children Philippines basic education adviser, also underscored the importance of providing support to parents, caregivers and elder siblings in the effective implementation of adaptive learning methods.
"Educators such as parents and caregivers should have the capacity and sufficient support so they can effectively deliver new learning methods which must be gender-sensitive, inclusive and should integrate psychosocial and socio-emotional support for learners during the pandemic," she added.
The organization said the COVID-19 pandemic should not be a hindrance in providing quality education and a better future for our children.
"We must make a concerted effort to make sure that children are not deprived of their basic right to learn and to be protected at the same time," it added.