International flights at NAIA start tomorrow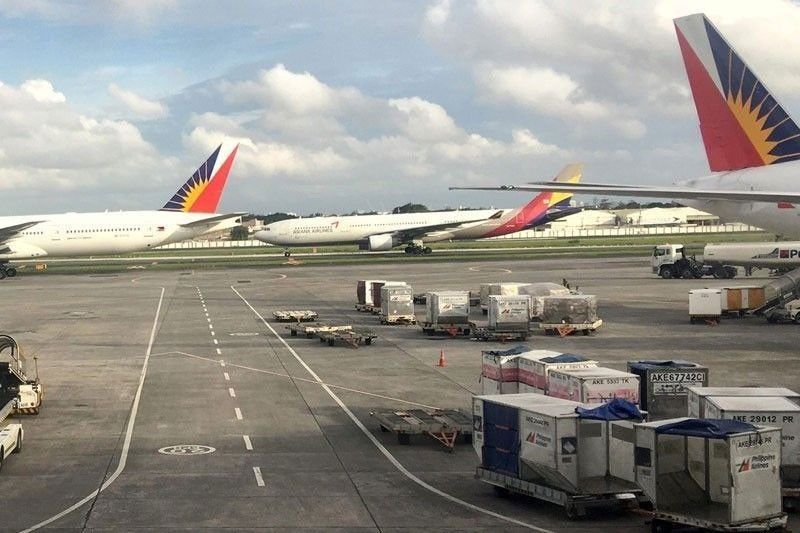 MANILA, Philippines — For a month starting tomorrow, all inbound charter and commercial international flights to Manila will be able to land at the Ninoy Aquino International Airport (NAIA) only on their assigned days.
Chartered international inbound flights are only allowed on Mondays and Thursdays while inbound international commercial flights (scheduled) will be allowed on Tuesdays, Wednesdays, Fridays, Saturdays and Sundays only.
Both chartered and commercial flights must first secure a clearance from the Department of Foreign Affairs and the Civil Aviation Authority of the Philippines (CAAP) for slotting purposes.
In its Notice to Airman (NOTAM), the CAAP said the restrictions will start on May 11 and will last until June 10 this year.
CAAP spokesman Eric Apolonio also stressed that only returning residents, Philippine passport holders, foreign dignitaries and diplomats are allowed to join the inbound international flights.
Tourists are still not allowed to enter the country, he added.
The inbound international commercial flights would need to secure CAAP approval 48 hours before the scheduled departure from the airport of origin for slotting purposes and to ensure that it subscribes to the 400 passengers per day limit.
The NOTAM does not cover enroute flights experiencing emergency, ferry flights/cargo flights, air ambulance and medical supplies flights, government/military flights, weather mitigation flights, maintenance flights and outbound ferry flights/cargo flights with passengers, as authorized. These flights will remain unrestricted.
CAAP also said that the restrictions will be implemented only in NAIA and that other international airports in the country would have its own separate restrictions. - Rudy Santos