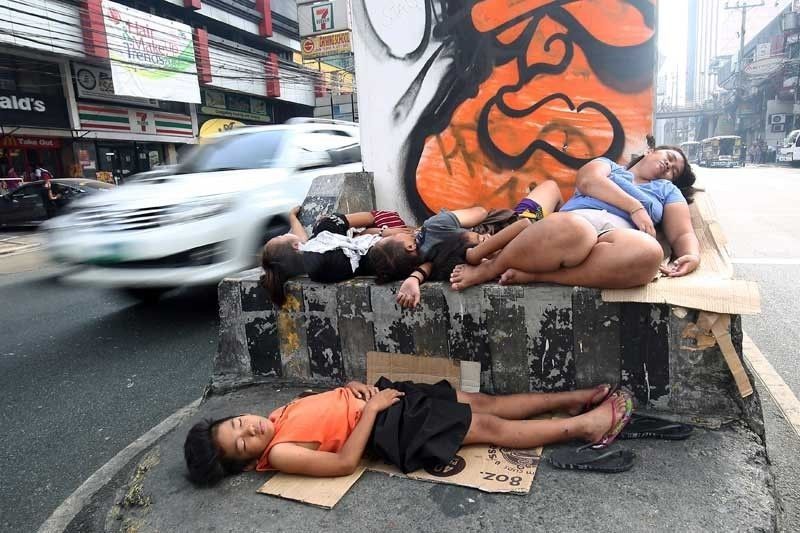 Brosas said the latest poverty threshold of P71.5 per day per Filipino "is still ridiculously low given the ever rising cost of living in the country."
Miguel De Guzman
Gabriela questions poverty reduction report of PSA
Jess Diaz
(The Philippine Star) - December 10, 2019 - 12:00am
MANILA, Philippines — Women's party-list group Gabriela yesterday questioned the poverty reduction report released last week by the Philippine Statistics Authority (PSA), which showed that six million Filipinos were out of the poverty threshold.
"How can there be fewer poor Filipinos in 2018 when it was the year when the Tax Reform for Acceleration and Inclusion law jacked up prices of goods and services, when the rice crisis struck poor households and when workers were denied of ample wage increase? If this is not sorcery, then we don't know what it is," Gabriela Rep. Arlene Brosas said. ?
She described the report as a "tall tale," saying it does not diminish the fact that millions of Filipino families still consider themselves poor because of high consumer prices and low wages.
Brosas said the latest poverty threshold of P71.5 per day per Filipino "is still ridiculously low given the ever rising cost of living in the country."
"We dare Malacañang and other top officials to try living on their manufactured P71.50 poverty threshold and see if they still have the energy to twist the reality at the end of the day. This is an insult to mothers who struggle in making the family's measly budget suffice," she said.
Deputy Speaker Mikee Romero of 1-Pacman, who is an economist, said the six-million reduction in the number of poor Filipinos "is the largest drop ever in the country's history."
"It means the Duterte administration's anti-poverty campaign is working to its fullest. It also means that President Duterte's target of reducing poverty to an all-time low of 14 percent by the end of his term of office in 2022 is very much achievable," Romero said.
He attributed the "significant" drop in poverty to the "rapid but continuous growth of our economy," the administration's Build Build Build program, the four-year salary increase of government personnel and the conditional cash transfer or Pantawid Pamilyang Pilipino Program or 4Ps.
Romero, who is one of the authors of the law institutionalizing 4Ps, said the program "is the main weapon the government is using to reduce poverty."
"Cash assistance is given to 4.5 million poorest-of-the-poor families to improve the health, nutrition and the education of children aged up to 18 years and to wean these households out of poverty," he said.
Romero said the growth of the economy "made employment opportunities and good jobs abundant."
He added the Build Build Build program resulted in faster government spending, "which made our inclusive growth more aggressive at 6-7 percent per year."
"This means that we chart our own destiny by churning our internal economy faster, thus creating a domino effect for the whole country, enabling every Filipino to have a higher income," he said.