Palace: Manila Bay reclamation will create jobs, bring more money
January 31, 2019 | 2:44pm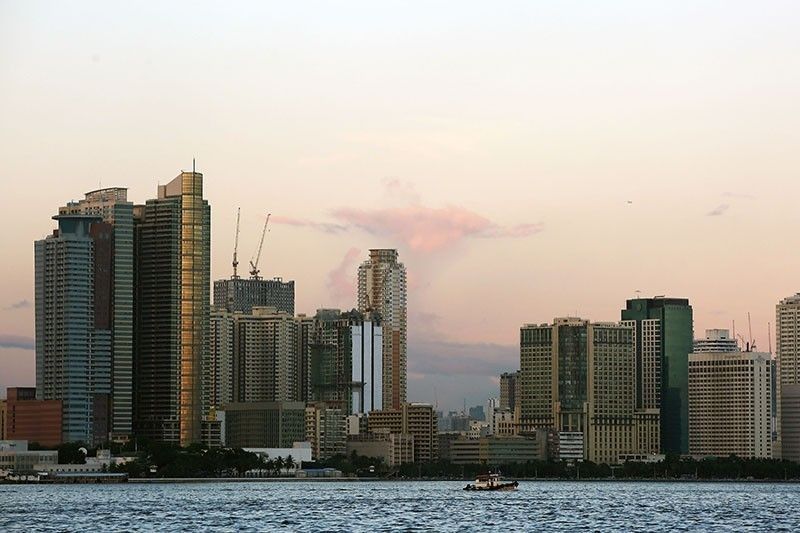 MANILA, Philippines —The government will benefit from planned reclamation projects in Manila Bay, presidential spokesperson Salvador Panelo told reporters at a press conference on Thursday.

"They will be establishing companies there. Of course, there will be workers," Panelo said in a mix of Filipino and English. "When you clean up Manila Bay, certainly all of us benefit."
The government kicked off its cleanup efforts on January 27.
The progressive Makabayan bloc on Tuesday filed House Resolution 2452, urging the government to postpone the rehabilitation of the polluted Manila Bay over concerns in how the government plans to resettle an estimated 300,000 informal settlers.
Although allied groups in the national democratic activist alliance Bagong Alyansang Makabayan have raised concerns over the environmental impact of reclamation projects along Manila Bay, they are not opposed to cleaning it up.
READ: DILG: Manila Bay rehab can't be suspended

Urban poor group Kalipunan ng Damayang Mahihirap (Kadamay), however, called out the cleanup efforts as a prelude to making way for supposed 43 reclamation projects planned for the Manila Bay area.

READ: Kadamay to DENR: Do not use Manila Bay rehab as cover up for reclamation
Panelo did not deny allegations that areas near Manila Bay may be reclaimed. Instead, he said that the administration sees reclamation as a positive development.
"With respect to reclamation, even the government will benefit from that 65-35 (split), we get 65, it's big — that will generate income for the government and will generate jobs — because they will be establishing structures there," he said.
China's massive reclamation in the South China Sea, including in parts of what Manila claims and calls the West Philippine Sea, has caused environmental damage to more than 160 square kilometers (around 16,000 hectares) of coral reefs.
Make Manila Bay 'reclamation-free'
Earlier this month, environmental group Pambansang Lakas ng Kilusang Mamamalakaya ng Pilipinas urged the government to declare Manila Bay as a "reclamation-free zone" and instead focus on rehabilitating it as fishing grounds.

"While Environment Secretary Roy Cimatu blames Manila Bay residents of disposing garbage and domestic wastes in the sea, he failed to address on the other hand the lethal risk of massive reclamation projects to the marine environment and ecosystem," Fernando Hicap, Pamalakaya national chairperson, said.
READ: DENR urged to declare Manila Bay as 'reclamation-free zone'

The president's chief legal counsel's comments differ from that of Local Government Assistant Secretary Jonathan Malaya, who said that Interior Secretary Eduardo Año is against reclamation projects.

"Again, this is clearly misinformation. There is no place for reclamation in the rehabilitation program. In fact, Secretary [Eduardo] Año is personally opposed to reclamation projects," he said.
Over concerns that families would be displaced,Panelo said that those involved in the reclamation projects would have to take responsibility over resettlement.
"Informal settlers. They [the developers] we will have to find a place for resettlement," Panelo said. "They have to contribute to the solution."
RELATED: Manila sees P50 billion earnings from reclamation project | Villar rejects plan to build $13-B Manila Bay airport
According to a report in The STAR, three reclamation projects had already signed memoranda of agreement with the cities of Pasay and Manila last year.
The National Economic and Devolopment Authority said last year that its board will enforce stricter procedures in the approval of reclamation projects to ensure environmental sustainability in such developments.
NEDA and the Philippine Reclamation Authority have signed a joint memorandum circular strengthening the regulation of reclamation activities.