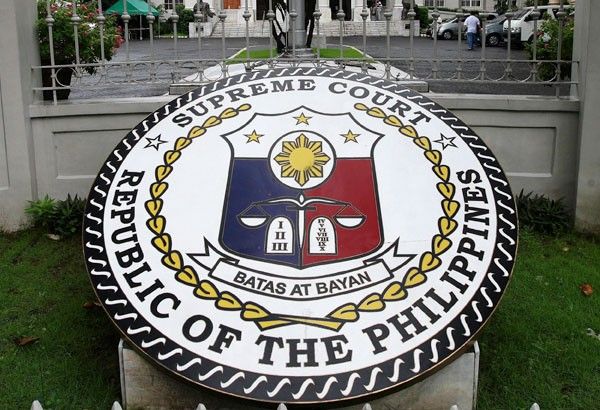 Continuing mandamus is a writ issued by a court in an environmental case directing any agency to perform an act decreed by final judgment which shall remain effective until judgment is fully satisfied.
File photo
Oceana seeks SC help over vessel monitoring mechanism
(Philstar.com) - October 19, 2018 - 2:01pm
MANILA, Philippines — Oceana Philippines on Friday asked the Supreme Court to compel the government to promulgate rules on commercial fishing vessels that fisherfolk said affected their livelihood.
Oceana and fishermen from Navotas filed a petition seeking a writ of continuing mandamus to compel the Department of Agriculture-Bureau of Fisheries and Aquatic Resources to issue and implement the rules on vessel monitoring.
Atty. Chel Diokno accompanies fishermen from Navotas to the Supreme Court to file a continuing mandamus case vs the DA BFAR.? | @EZMacairan pic.twitter.com/IR2y9xP5kU

— The Philippine Star (@PhilippineStar) October 19, 2018
A writ of continuing mandamus can be issued by the SC on environmental case that would direct a government agency to perform an act until the judgment is fully met.
They also asked the court to issue a Temporary Environmental Protection Order to bar the DA-BFAR from giving new licenses or renew commercial fishing vessels while the SC has yet to rule on their plea.
"DA-BFAR's failure to carry out the duties specifically enjoined by law has adversely affected the country's marine resources, fisheries and the livelihood of artisanal fisherfolk," Oceana said in a statement.
Under the Fisheries Code, as amended by RA 10654 or the Fisheries Code of 1998, DA-BFAR is tasked to determine "the appropriate vessel monitoring technology and corresponding schedule to cover commercial fishing vessels."
But Oceana said that Fisheries Administrative Order 260, signed last October 5, did not meet the requirement of the law.
"It only covers vessels targeting highly migratory and straddling fish stocks. It excludes from its coverage commercial fishing vessels that weigh 3.1 to less than 30 gross tons and commonly found illegally encroaching on municipal waters," Oceana said.
"This regulation only sows confusion as it narrows down the type of vessels covered by the vessel monitoring requirement," the statement further read.
The group said that the "illegal commercial fishing within municipal waters continues to compete unfairly and illegally with our artisanal fisherfoks and compounds the overfishing," leaving them with no other recourse but to seek the SC's intervention.
Veteran lawyer Chel Diokno, who is gunning for a Senate seat next year, acted as legal counsels for the petitioners. — Kristine Joy Patag