More than 3 million Chinese allowed entry into Philippines since 2016 — Immigration data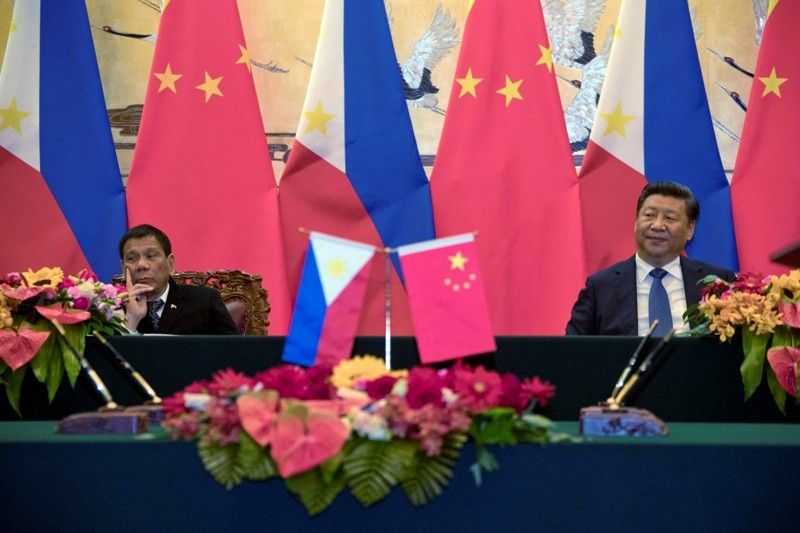 MANILA, Philippines — More than three million Chinese nationals have been allowed to enter in the Philippines since 2016, coinciding with the rise of President Rodrigo Duterte, who has pulled out all the stops to thaw his country's frosty ties with China.
A total of 3.12 million Chinese citizens arrived in the Philippines from January 2016 to May 2018, data provided by the Bureau of Immigration to Philstar.com showed.
Of that figure, 2.44 million came from mainland China while the rest were from Hong Kong, Macau and Taiwan.
In 2017, Chinese arrivals in the Philippines surged to 1.38 million from 1.02 million in 2016.
In the first five months of 2018 alone, the influx of Chinese nationals already reached 717,638.
Overall tourist arrivals in the Philippines in the first two months of 2018 reached more than 1.4 million, up 16 percent from 1.21 million in the same period last year, boosted by 56 percent increase in Chinese travelers, according to data released by the Department of Tourism last March.
According to a Bloomberg report dated May 4, Chinese migration to the Philippines—which was partly stirred up by the Southeast Asian country's booming gaming industry—has been pushing up property prices in the capital Manila, where offshore gaming operators hired thousands of employees, most of whom are Chinese nationals.
Opposition senator Leila de Lima last week filed a resolution urging the Senate to investigate the steady stream of Chinese arrivals in the Philippines that she said "not only steals jobs away from ordinary Filipinos but also triggers property surge on many developed areas."
Top excluded
Despite the influx, most of the foreigners who were denied entry to the Philippines from 2016 to 2018 were Chinese nationals, the same BI data showed.
From 2016 to 2017, a total of 3,722 Chinese citizens were "excluded."
Meanwhile, 764 passengers from China were turned away from January to May 2018.
In November 2016, Philippine Ambassador to China Jose Santiago "Chito" Sta. Romana reportedly said the two countries held a bilateral consultation to relax visa restrictions "to encourage tourism on both ways on mutually beneficial terms."
The Immigration bureau earlier said a foreigner may be barred from entering the country if he is likely to become dependent on government for "subsistence due to his lack of capacity to support his stay in the country, thus making him an added burden to society."