Duterte signs EO prohibiting illegal contractualization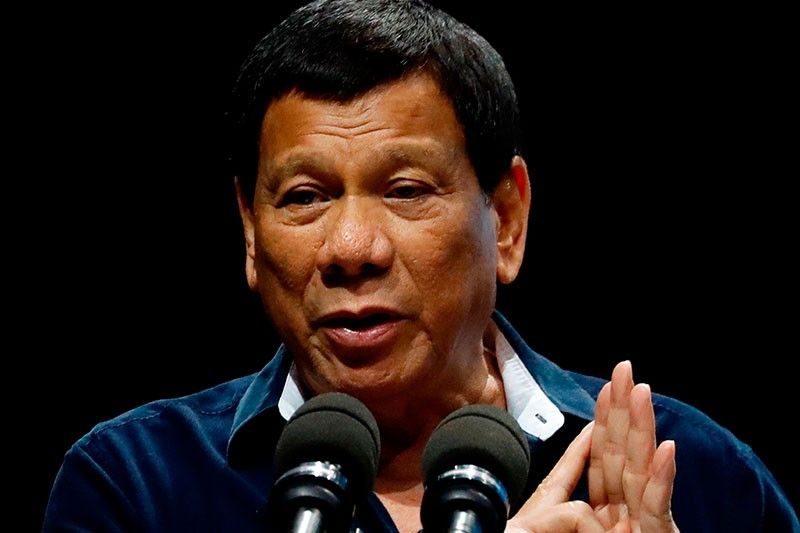 MANILA, Philippines — President Rodrigo Duterte on Tuesday signed an executive order which puts an end to illegal contractualization and provides security of tenure for Filipino workers.
Duterte made the announcement in a speech at the Labor Day celebration in Cebu.
"I remain firm in my commitment to put an end to 'endo' and illegal contractualization," Duterte said.
Reading an excerpt from the order, Duterte said that the EO prohibits "illegal contracting or subcontracting or undertaking to circumvent the workers' right to security of tenure."
The president added that he is hoping that his executive order would have an impact on laborers' complaints about the lack of security of tenure.
"Security of tenure refers to the right of employees not to be dismissed or removed without just and authorized cause and observance of procedural due process pursuant with the Constitution and Labor Code," the president said.
Duterte stressed that his government will not stop in its effort to provide every Filipino worker with "dignified and meaningful employment."
The chief executive, however, noted that a mere executive order would not be enough to ensure security of tenure. He urged the Congress to amend the Labor Code.
"I can only implement but if there are things that need to be corrected, modified to suit the needs or the demand of time... We have to amend or correct or recommend revision or revisit the laws," Duterte said.
"Endo," which stems from the term "end of contract," refers to the practice of short-term contracts short of six months that would make a worker a regular employee.
Last month, then Senior Deputy Executive Secretary Menardo Guevarra said that there is a need to repeal or amend the Labor Code if the government would seek a total ban on contractualization.
"An executive order is meant only to supplement or to give the implementing details of what the law provides," Guevarra said.
RELATED: End of 'endo' unclear on Labor Day