Recto urges livestream of Marawi, Boracay rehab for 'builder-in-chief' Duterte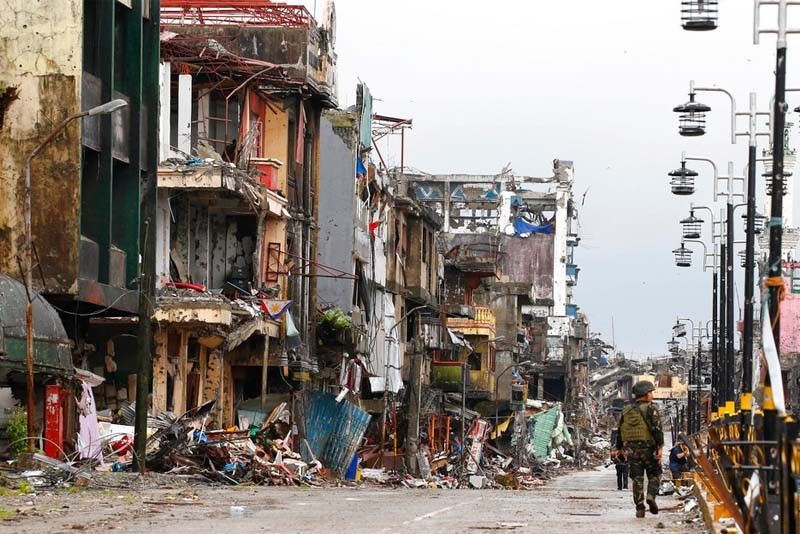 MANILA, Philippines — Senate President Pro Tempore Ralph Recto on Monday proposed that the environmental cleanup of Boracay and the reconstruction of war-torn Marawi be livestreamed.
The senator said he wants a live feed of the rehabilitation for both areas so that work will be on time, on budget and according to specifications.
Malacañang war room for infra projects pushed
In his proposal, Recto said the Office of the President can even convert one of Malacañang's halls into an infrastructure "war room" or the command center of the "Build, Build, Build" infrastructure program.
He said the war room can be connected to the surveillance videos of the transport hubs such as the Ninoy Aquino International Airport, or the Metro Manila Development Authority's command center so that the president can monitor the traffic situation anytime.
"Raw live video is the best feedback. Why wait for PowerPoint presentations during Cabinet meetings when the president can go on a virtual inspection of projects from the comfort of his office?" Recto said.
The senator said the president can even view the situation through the cellphone of Special Assistant to the President Bong Go anytime.
Recto sees the livestream proposal as helpful especially in fund releases, bidding dates to avoid underspending.
He added that the war room should receive complaints from citizens to "harness citizen involvement in project monitoring."
"This is a benevolent-Big-Brother-is-watching management and diagnostic tool. Laziness and slow work will not be allowed because the builder-in-chief is watching," Recto said.
For his proposal, Recto wants job-site cameras to be installed and real-time footage be made available to the public. He said a time-lapse video can also be uploaded daily if not real-time.
Recto said the rehabilitation of both Marawi and Boracay can be the two pilot areas of a new government project DIME or Digital Imaging for Monitoring and Evaluation that will use drones, satellite imaging and other cutting-edge technology that will monitor the progress of big-ticket infrastructure project.
The project DIME is a newly-launched collaboration between the Department of Budget and Management and the Department of Science and Technology.
The Department of Science and Technology earlier said the project would use employ various technologies and expertise in data acquisition it had developed, including light detection and ranging, open roads platform and geotagging.
Task Force Bangon Marawi said the rehabilitation of the war-ravaged Marawi will start mid-2018 while the government will commence the environmental clean-up of tourism destination, Boracay, on April 26.
President Rodrigo Duterte ordered the closure of the island to pave way for its rehabilitation.
The Department of Tourism has released its guidelines for media coverage of the cleanup of the island. — Rosette Adel