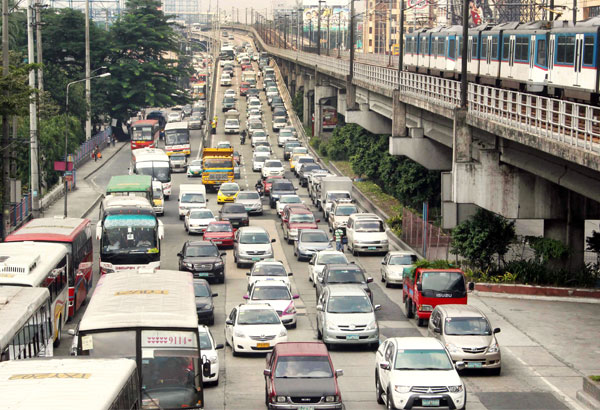 Grab country head Brian Cu on Wednesday said the possible six to 10 percent fare hike or P10 to P13 would allow the company's partner drivers to cushion the effects of newly-implemented tax reform, which include the hike of fuel excise tax and spare parts prices. File photo
Grab to petition for fare increase on the heels of TRAIN implementation
(philstar.com) - January 3, 2018 - 3:06pm
MANILA, Philippines — Grab Philippines will file a petition before the Land Transportation Franchising Regulatory Board asking for a fare increase amid the higher excise tax for petroleum products under the Tax Reform for Acceleration and Inclusion law.
Grab country head Brian Cu on Wednesday said the possible six to 10 percent fare hike or P10 to P13 would allow the company's partner drivers to cushion the effects of newly-implemented tax reform, which include the hike of fuel excise tax and spare parts prices.
The ride-hailing company will file a petition before LTFRB this week.
Cu said the higher levies on petroleum will definitely impact the daily expenses of the partner drivers, "which would then impact their monthly earnings."
According to Cu, a full-time driver earns between P3,200 to 3,600 daily. Of that amount, P800 to P1,100 is spent on gas.
"If a fare adjustment is not made, this would put in question their income on the monthly basis and thus potentially reduce the number of TNVS (transport network vehicle services) vehicles plying the streets because they would be forced to find other jobs that are better paid," he said.
The average fare of Grab passengers as of December last year was pegged at P150 to 170, Cu noted.
According to the Department of Energy, the expected price hikes once the new excise tax has been imposed are the following:
Diesel: P3.36 per liter
Gasoline: P2.97 per liter
Kerosene: 3.36 per liter
LPG: 1.12 per kilogram
The department said companies cannot increase prices of oil from 2017 stock.
Under the TRAIN, personal income tax rates will be reduced while projected revenues to be foregone from lower personal income tax will be offset by higher excise levies on petroleum and automobiles, among others.
About 70 percent of revenues from the TRAIN will be used to bankroll the Duterte administration's ambitious infrastructure drive.
READ: Winners and losers: How the TRAIN law affects rich, poor Filipinos