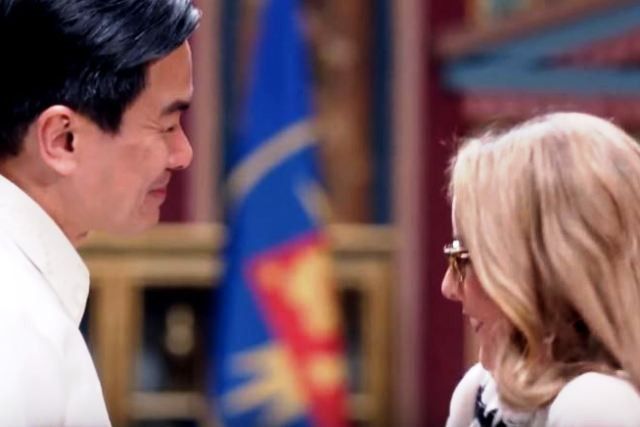 US series "Madam Secretary" depicts the President of the Philippines as an "unconventional" head of state.
YouTube screengrab/TVshowFan
Philippines protests portrayal of 'president' on hit US show
MANILA, Philippines — The Philippine Embassy in Washington wrote in protest to broadcster CBS Corp. against a character purported to be the Philippine president on the next episode of the TV series "Madam Secretary."
The next episode, which will be aired on March 12, depicts the character as the "Philippines' unconventional new president."
In its teaser of season 3, episode 15 titled "Break in Diplomacy," the supposed Philippine president shows inappropriate behavior toward the female lead character, the US state secretary.
The 20-second clip showed the supposed top American diplomat punching the Philippine president after the latter went too far.
The Philippine Embassy called on CBS to take necessary corrective actions for its portrayal of the head of state.
"This highly negative portrayal of our Head of State not only casts doubt on the respectability of the Office of the Philippine President but also denigrates that way our nation navigates foreign affairs. It also tarnishes the Philippines' longstanding advocacy for women's rights and gender equality," the Philippine Embassy said.
While it is a work of fiction, the depiction of world leaders in "Madam Secretary" have an impact on how its audience views the personalities and the countries they represent, the embassy said.