Lee Seung Gi serenades Filipino fans, leads Chimaek Chicken & Beer Festival
November 13, 2023 | 10:35am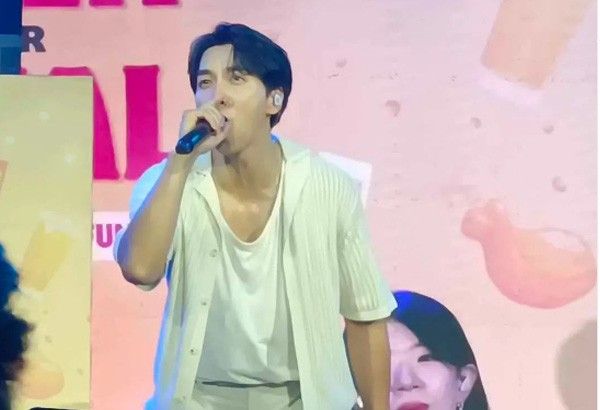 MANILA, Philippines — Korean star Lee Seung Gi serenaded Filipino fans at the Chimaek Chicken & Beer Festival in BGC Amphitheater last night.
Made possible by Chavit Singson's bbq Chicken and hosted by K-pop star Nancy McDonie, the festival was attended by hundreds of Filipino fans.
Lee performed a cover of Journey's hit song "Open Arms" to the delight of the crowd.
He said that he dedicated the song for Airen PH or his Filipino fans.
My favorite part from #BBQCHICKENChimaekFestival, #LeeSeungGi singing Open Arms.

Always the dream to see him perform an English song live in PH. Maybe a Filipino song next? ???? pic.twitter.com/lHIWsgKJqj

— CaMiLLe (@camille_airen) November 13, 2023
He also performed his hit songs "Return," "Desire & Resent," "Smile Boy," "Losing My Mind," and "Because You're My Woman."
Lee said that he is glad to be in the Philippines again as he misses Airen PH.
"I am really happy to be here in the Philippines again. I miss my fans so much," he said.
Lee has been in and out of the country for several times this year alone. He partnered with Singson and other Korean investors to convert parts of Metrowalk as Little Seoul.
"Magtatayo kami ng Little Seoul dito sa Metro Manila, mga buildings, mga centers. Do'n sa Metrowalk. Parang little Korea pero tatawagin nating Little Seoul," Singson said in an interview earlier this year.
Apart from the project, Singson said that he will produce a movie for Lee.
"Of course, movie din para matulungan natin ang showbiz industry dito sa Pilipinas," Singson said.
RELATED: Lee Seung Gi to shoot movie, invest in the Philippines to build 'Little Seoul' — Chavit Singson