Half-hearted and half-baked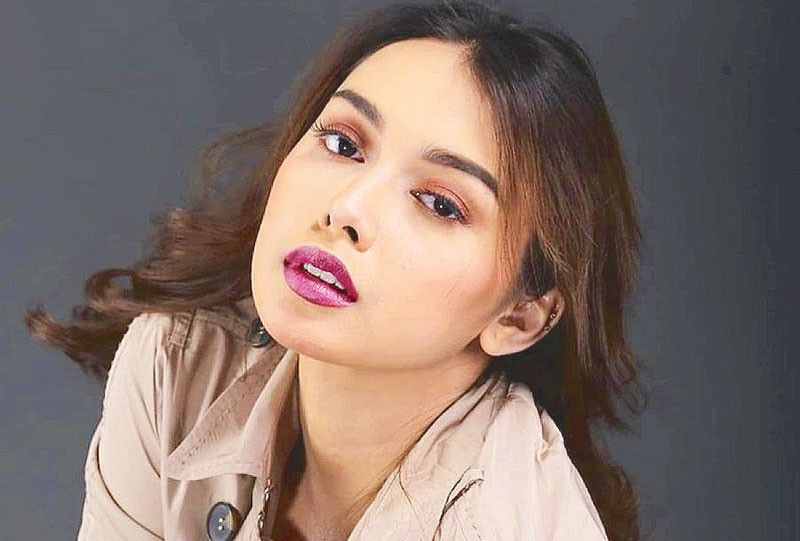 Movie review: Biyak
Joel Lamangan used to be one of our most celebrated directors. Note that I used the marginal modal past term, meaning it no longer is the case. Movies like Ang Huling Birhen Sa Lupa, Filipinas, the first Mano Po, the epic Felix Manalo and lately, 2018's Rainbow Sunset, among others, all showcase his talent for the forceful narrative and cinematic innovation.
I had the opportunity to work with him in this year's Deception, which starred Claudine Barretto in her comeback role (and at the same time her reunion movie with first love Mark Anthony Fernandez) because, while I saw Joel's diminishing powers in Hindi Tayo Pwede (Viva Films/Borracho Films, 2020; reviewed by me in the March 7, 2020 issue of The Philippine STAR), I had hoped that — given a first-rate actress such as Claudine and strong support from, among others, Mark, Chanda Romero and international stage actor Gerald Santos — he could regain his old form. While Joel did not disappoint, as Deception showed occasional flashes of his brilliance, it was clearly not among his best works. (Disclosure: Deception was a co-production between Viva Films and my own movie outfit Borracho Films).
But nothing could have prepared me for Biyak. Written by Troy Espiritu of Ma Rosa (2016) fame, a Brillante Mendoza opus that competed at Cannes, it was a case of a good story badly executed.
Biyak is topbilled by Angelica Cervantes, a Viva talent, who has played unchallenging supporting roles in a host of Viva offerings for some time, mainly as eye candy. This is supposed to be her big break. To be fair, she tries her best to live up to her role in a script that is treated too melodramatically for its own good. That she manages to attack her role with a certain degree of credibility — without any previous credits in heavy drama — is either a testament to her latent abilities, or the director's motivational abilities, or both.
Violet, the unwanted daughter of an Olongapo bar girl, Angelica's character, was adopted by a rich couple, Tony and Dina (played by Jim Pembenco and Melissa Mendez).
Tony, ostensibly a construction magnate, is in fact a drug lord, smuggling in shipments what should be shabu (but looks remarkably like granulated sugar). As if that were not villainous enough, he also beats up his overweight wife and sexually abuses his adopted daughter.
With the help of her boyfriend William (newbie Vance Larena) and foster mother, Violet locates her biological mother Tess (Maureen Mauricio) in an impoverished area in Noveleta, Cavite, where she works as a fishmonger. Violet also meets her older half-sister Samantha (Quinn Carillo), who has a day job helping their mother out, but moonlights as a police informer who has an affair with hotshot policeman Erwin (Albie Casino).
Tony is livid when he finds out that Violet has gone looking for Tess. Prevailed upon by Dina to invite Tess and Samantha to their opulent home, in the vain hope that they could perhaps get along, Tony turns up his nose at Tess's shady past. Samantha also recognizes Tony as the "big time drug lord" that had been in her cop beau's sights. As Samantha grows closer to Violet, the two ultimately hatch a plan with Erwin that would put Tony behind bars. Things, however, do not go as planned and mayhem ensues.
Angelica, as I have said, gives a good performance, all things considered. Coupled with a beauty that grows on you, and a big dollop of charisma, she has good potential. She also possesses a spontaneous kind of sensuality very evidently on display, not only in her love scenes, but even in sequences where she did not need to shed her clothes.
But standing over the others in terms of acting is dusky Quinn, who displays such natural, and mature, abilities unexpected of someone her age and (lack of) experience, having previously played mainly second fiddle alongside other sexy actresses in Viva's extensive stable. It is hoped that this movie will give her the attention — and projects — she deserves.
Melissa and Maureen reached deep into their reservoir of emotions to give out splendid performances, and their long experience in cinema served them in good stead here. Jim, sadly, was totally hamming it in this film, as was Albie, showing lack of conviction in his role. As for the others, well, let us just say that they did nothing bad, but nothing good as well.
Biyak, in the final analysis, is the end product of a directorial style that has become fossilized into a "by the numbers" school of movie-making. Most of the scene compositions, the flow of the story arc, the movie language used, while competent, offer nothing new. To be sure, it ticks all the boxes, but does nothing truly out of the box. This is unfortunate because I am certain Joel Lamangan, if he really puts his mind into it, can always make a movie that will transcend, or at least equal, the best of his previous works. Biyak is half-hearted and half-baked.