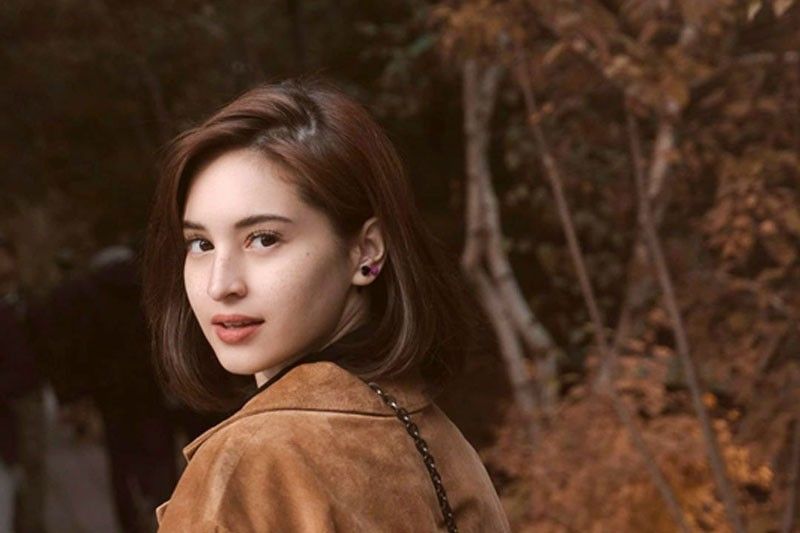 Coleen Garcia back to the showbiz grind
It was nice seeing Billy Crawford in the studio of Tonight with Boy Abunda (TWBA) a few nights back. He was there not as a guest but as a "supporter" of his wife Coleen Garcia who is back to the grind after a temporary hiatus in showbiz.
Coleen greeted the new year with Mia, her first acting vehicle after her two-year absence in front of the cameras. Sin Island was the last film she starred in before getting married to Billy in 2018. After that, "everything kind of slowed down," as how Coleen put it. Yet, it turned out to be an opportune time for her to discover what else she can do apart from acting.
Coleen shared she did a lot of traveling. "That's why, it's also hard to commit. But those travels were not just for fun because a lot (of them) were opportunities as well. I got to experience many things and I feel like a whole different person now that I got to experience so much not just here but outside of our comfort zone; outside of the country. I also got to meet a lot of people that got to teach me a lot of things that I didn't know."
It was exactly the same time when Coleen realized how she truly missed the movies. "I needed also to stop because the entire time I've been here in showbiz, I always had a bit of, like, reluctance and even the people around me, they just sensed that in me — that I was so reluctant and I wasn't sure if I wanted to be here and if I wanted to do this. Back then, it was true I wasn't sure because I never thought I would have the backbone for this. I never thought that kasi di ko naman pangarap noon na to sing, to dance, to act or anything. I was always so shy."
Fast forward after two years of absence, has that changed?
"Yes, definitely it took time away for me to realize that I miss, actually, more than anything, film talaga."
Coleen was visibly amused when reminded about the speculation that she is an "unhappy" wife. One netizen commented on her and Billy's photo on Instagram that the actress looked unhappy with her married life. Billy immediately slammed the basher.
"I never saw the comment because I mean, I'm with him every day so I don't stalk him anymore on social media so hindi s'ya nakaabot sa akin," quipped Coleen and admitted that she only learned about it when she was asked to comment on the issue during the media gathering for Mia.
"Maybe, it was the fact that they haven't seen me for the past two years so they can only guess that 'perhaps she's so unhappy because she's not working,' you know, assumptions. Billy kasi is napipikon but with me, I just kinda let it slide."
She stressed that Billy can handle any comments but he doesn't like it if the issue involves his parents or someone he loves.
By the way, Coleen already made clear in previous reports that she's at the happiest stage of her life. She giggled some more when she gamely obliged to do the Fast Talk challenge.
Read on:
2020 is the year of… "Hope."
What shuts you up?
"'Pag pinahiya ako."
Sino ang kunsensya mo?
"God."
Yes or no, do you miss being on It's Showtime?
"Yes."
One thing better than sex?
"Ice cream, hahahaha."
Pinakamatigas na bahagi ng katawan ng asawa mo?
"'Yung baba (chin), hahahaha. Ay, hindi 'yung ulo — matigas ang ulo, sobra!"