Elmo dedicates SEA Games opening performance to dad Francis M
December 4, 2019 | 12:00am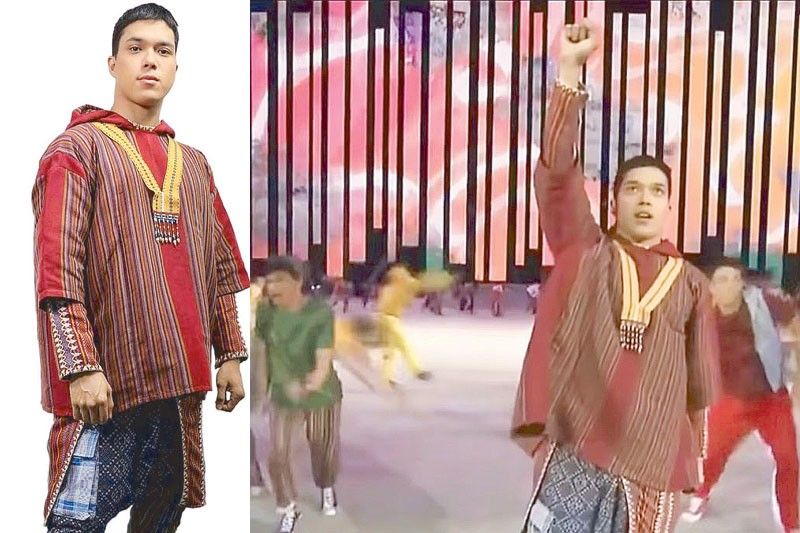 Elmo Magalona was grateful for the opportunity to pay tribute to his father, the late master rapper Francis Magalona, at the 2019 Southeast Asian (SEA) Games opening ceremony last Nov. 30 at the Philippine Arena. The Philippines is the host country of the 30th edition of the biennial sports meet.
Along with KZ Tandingan and Iñigo Pascual, Elmo rapped to his Francis M's famous songs Man From Manila, Mga Kababayan Ko and Tayo'y Mga Pinoy in a segment that easily stoked feelings of Filipino pride and patriotism. Their performance was backed by Upeepz and Vpeepz, stars of the dance community.
"My initial reaction to being a part of the 30th SEA Games was wow ­— a national event where almost every Filipino is participating and is anticipating for, and I get to pay tribute to my father? (I thought), this is going to be massive and exciting," he told The STAR.
According to the 25-year-old actor-singer, they allotted three days of preparations for the SEA Games kick-off event, including the opening ceremony. The Francis M medley was part of the second production number or suite that also showed to the international viewers the bayanihan spirit, as a bahay kubo was brought in to the stage while Christian Bautista and Aicelle Santos did a duet of the Kundiman song Minamahal Kita. Its woven nipa walls were then opened to reveal hip-hop dancers and celebrate Francis M music that never gets old.
Earlier, in a Facebook post, SEA Games opening creative director Floy Quintos described this segment as an expression of "good old Pinoy energy." "In the joyful, intentionally mismatched costumes of a hundred hip-hop dancers of all genders and body types. There will be no special effects, no fabulous, hitherto unseen technological stage wizardry. Just good old Pinoy energy, talent and joy. The very things we return to. The very qualities that enable us to survive."
For Elmo, the reaction to the production number and the rest of the program was a proud moment. He described the scene at the Philippine Arena as filled with "incredible energy."
"It was pure joy to see all my fellow Filipinos' proud hearts that night. You can definitely feel the support of your country, not because of the fact that you're a part of the event but because of what our country believes in and is standing for."
He praised his fellow artists, saying, "Iñigo and KZ and the rest of the artists who graced the moment were nothing short of incredible, with the energy they brought."
"I'm very grateful to have been a part of the 30th SEA Games, it's my first time to join and that kind of makes it different from anything else I've done before," he added.
Netizens were impressed by his rap performance. A lot of the comments waxed nostalgic and noted how Elmo reminded them of his father.
For Elmo, he just hopes his performance was heard by Francis M.
"I'm honestly surprised people feel that way. Every time I do my dad's songs, I try to let my performance be heard by my dad and no one else and hopefully he could hear what I'm saying."
Meanwhile, Pia Magalona congratulated the three KZ, Iñigo and Elmo for giving justice to Francis M's songs in an Instagram post.
She told Elmo, "So very proud of you, especially, son, for having been part of this monumental event. And, finally, it's moments like this that remind us to please listen to Francis M! Mabuhay ang Pilipinas."
Elmo joined a line-up of 11 performers to represent the 11 participating countries. These were Black Eyed Peas' Apl.de.ap, Lani Misalucha, Robert Seña, Aicelle Santos, Anna Fegi, Christian Bautista, KZ, Jed Madela, the TNT Boys and Iñigo. They also sang the SEA Games theme song We Win As One, recorded by Lea Salonga, written by theater and TV veteran director Floy Quintos and composed by National Artist for Music Ryan Cayabyab.