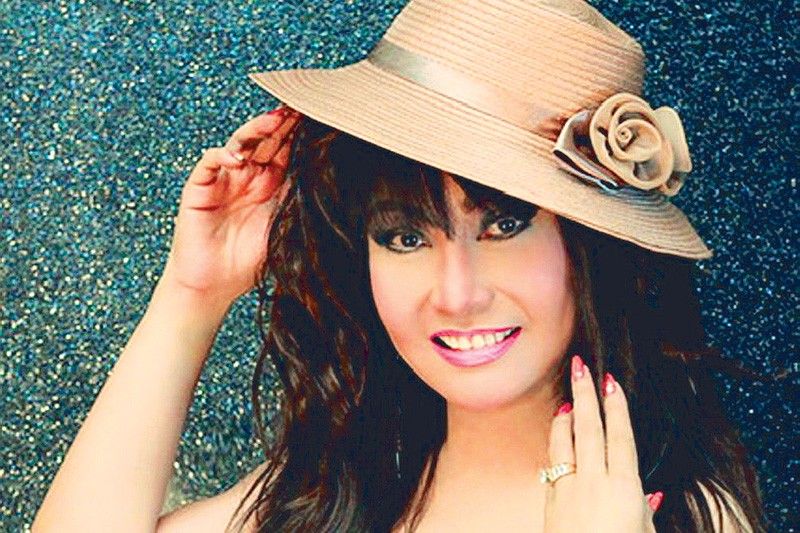 Imelda Papin will showcase highlights of her recording career in an anniversary concert on Oct. 26 at the Philippine Arena
MANILA, Philippines – The key ingredient to Imelda Papin's longevity in show business is love!
The Philippines' undisputed Juke Box Queen, who is celebrating her 45 years in show business, explained that she pursued her dream of becoming a professional singer when she was still young because of her love for music and singing. It also drove her to brave then the taxing path towards a singing career.
For a provincial lass from Bitaogan, Camarines Sur, she admitted that achieving her goal was near to impossible. But love kept her on the right track.
All she wanted then at a very young age was to share her talent and prove that she could sing. She was grateful to her parents' utmost support and especially to God whom she always prayed to during her trying times.
"I just prayed, Lord, just guide me," shared Imelda during the media conference of Imelda Papin Queen @45, her upcoming anniversary concert on Oct. 26 at the Philippine Arena.
Imelda revealed that she was under a lot of scrutiny being a probinsyana. But her love and passion for music just kept her going after her dream.
She recalled, "You have to take a two-hour boat ride going to our place. But that was never a hindrance to show my talent. I said 'Lord, I'm also one of your children and I want to share my talent to the people.'"
After years of hard work, she reached her goal and earned the title Juke Box Queen of the Philippines when her single Bakit (from her first album) became a phenomenal hit. It was followed by hit after hit that solidified her musicality in the hearts of every Filipino.
She also brought her singing to Filipinos in America where she headlined in a casino in Las Vegas, Nevada for years. Among others, she hosted a telethon in Los Angeles, had her own TV show on LA-18 called Imelda Papin in America and even a radio show called Imelda Papin, Voice of the Heart on KLAV. In spite of having a good career in America, she simply had to go back to her roots and sing for Filipinos.
Like every artist, Imelda had her ups and downs. But she never thought of giving up. Again, her love for music kept her singing career afloat.
"Music is one of my inspirations in life," she quipped. "With the shows I do, my supportive fans and my supportive friends and family, I have all the reasons to keep going on!"
She also declared that after 45 years in show business, she still felt "new" in the music industry. Why wouldn't she? Her songs have transcended different generations. Even singers of this generation like L.A. Santos have revived one of her songs, putting new flavor to an old hit song.
"My passion felt the same from the day I started until now," she related. "If I was strong before as a person, I can say that I'm stronger now."
She deemed her show to showcase highlights of her music career with her hit songs and colleagues in the business she has worked with. Her special guests (in alphabetical order) are Andrew E, April Boy Regino, Claire dela Fuente, Darius Razon, Eva Eugenio, Jovit Baldivino, Marco Sison, Pilita Corrales, Sonny Parsons with Hagibis and Victor Wood. Also joining her are daughter Maria France (Maffi) with her three kids Keif, Zach and Xavier, sisters Gloria and Aileen, Garry Cruz and millennial artist L.A.
"I just want to thank the Lord for all the blessings. He didn't just bless me with a beautiful singing career, but with means and ways to help people as a public servant (she's the incumbent vice governor of Camarines Sur) and as a business woman," she exclaimed.
At the moment, ticket sales of her show is 80-percent sold-out. And if it was up to Imelda, she would have called on other artists to celebrate with her. Unfortunately, that would mean a five-hour show. In line with that, she recommends her audience to arrive early for a 6 p.m. start.
As to how she has kept her singing voice healthy in those 45 years, Imelda explained, "I don't have vices. I don't smoke. I don't drink liquor and I don't do drugs."