The mothers-out-law
October 22, 2019 | 12:00am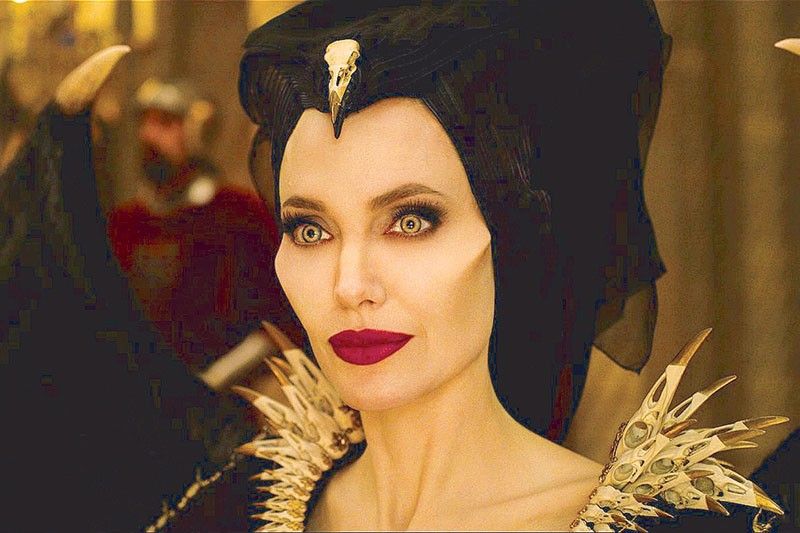 Film review: Maleficent: Mistress of Evil
MANILA, Philippines — At its core, Maleficent has always been about family and in the first installment, this was signified by how Maleficent (Angelina Jolie) took Princess Aurora (Elle Fanning) under her wing (literally), as a stepdaughter to rule over the Moorland.
Here in Mistress of Evil, while that female-powered relationship evolves over the five years since the first film, the plot development of Prince Philip (Harris Dickinson) proposing marriage to Aurora introduces us to a new all-female relationship — that of potential mothers-in-law Maleficent and Queen Ingrith (Michelle Pfeiffer).
Fraught with friction from the onset, while King John (Robert Lindsay) is wholeheartedly behind the impending union of his son to Aurora, we soon learn that Ingrith has her own agenda. As for Maleficent, she's a Moorland creature, and to ask her to trust humans has never been her strong suit, so there's no pretending as to what she thinks of the marriage — even if she makes the supreme effort to give in to what obviously is the heartfelt desire of Aurora.
This then is how the stage is set for what transpires in this sequel. At one level, it's about humans vs. fairies and fantastical creatures; and whether the two worlds can really intermingle, and not just respectfully co-exist. A second narrative strand is the inevitable confrontation and war of wills between our Maleficent, villainess turned anti-heroine and protagonist; and on the other hand, Queen Ingrith, scheming and duplicitous human.
To the credit of director Joachim Rønning, the screenplay writers and the special effects team, a lot of texture via world building is given free rein and contributes a lot to the fantasy and wonderment elements that turn this outing into a sequel that's actually much stronger than the first film. No longer saddled by an origin story or staying true to the familiar beats of its source material, Sleeping Beauty, this second installment has much more imagination and fanciful elements to offer.
A tribe of winged creatures much like Maleficent but without her magical powers would be my choice as one of the strongest new elements. In this tribe, it's Conall (Chiwetel Ejiofor) and the insidious Borra (Ed Skrein) who make the lasting impressions. And Maleficent's first tour of the world of these avian beings is one that will have your jaws dropping.
Rønning's last directorial job was Pirates of the Caribbean: Dead Men Don't Tell Tales, and it shows in how he mounts his epic battle scenes that dominate the homestretch of this film. It's Avatar mixed with fantasy elements, and there is that fever-pitch atmosphere which should please action fans. That it's women at the center of all the action should also provide something different and unique.
The only reservation I would make is how wanting to be darker, more fantastical and disturbing, there always seems to be a restraining hand in motion. This after all is a Disney product, aiming for a family audience; and so seeming to want to have its cake and eat it, too, the film ends up as a satisfying popcorn movie, but falling short of the promise it held out at the onset. To its supreme credit though, it is a far more interesting film than its predecessor. Jolie versus Pfeiffer works to the extreme.