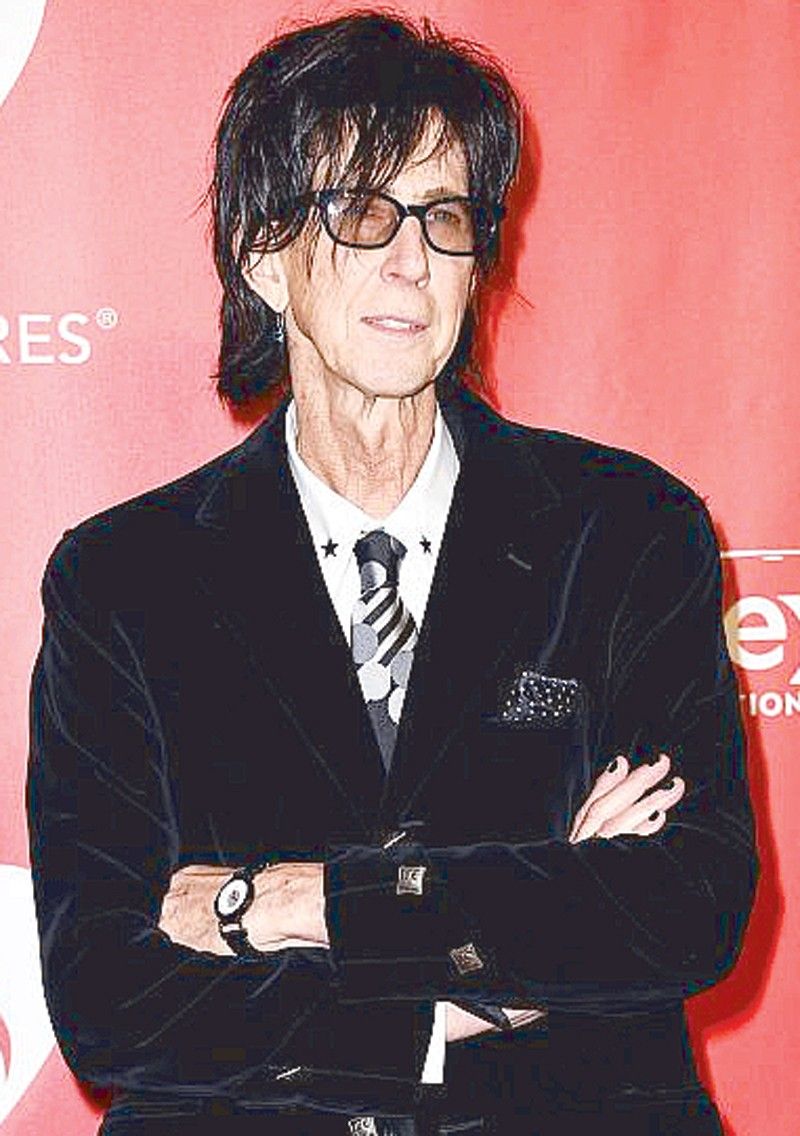 The Cars frontman and chief songwriter Ric Ocasek
Ocasek of Cars 'drives' on
Ric Ocasek, the front man and chief songwriter of the New Wave group The Cars, died in the afternoon of Sunday, Sept. 15. He was 75. Ocasek was recovering from an operation in his Manhattan home when his ex-wife Paulina Porizkova found him unresponsive. He was pronounced dead by responders soon after.
Ocasek's name may not ring a bell with the current generation but he was worshiped by fans for a series of hits by The Cars during the '80s and by colleagues and music lovers for his valuable contributions to popular music. He was credited with taking New Wave out of its exclusive niche and making it pop. He blended his moody, laid-back style and dark themes with sparkling arrangements that made New Wave young, fun, glossy and even danceable.
Ocasek formed The Cars with his buddy, the bassist and co-vocalist of the group Benjamin Orr in 1976. Added later were lead guitarist Elliot Easton, keyboard player Greg Hawkes and drummer David Robinson. They broke up in 1987, then reunited briefly after an acclaimed performance during their induction to the Rock and Roll Hall of Fame last year. They broke up again soon after with Ocasek emotionally unable to carry on without Orr who had died in 2000.
The Cars became the dominant New Wave band of the time with hits like My Best Friend's Girl, Good Times Roll, You're All I've Got Tonight, Bye Bye Love, Just What I Needed, Shake It Up, Let's Go, It's All I Can Do, Since You're Gone You Might Think, Moving In Stereo and many others. The band's well-produced and arresting video for You Might Think went down in history as the one that defeated Michael Jackson's Thriller for the Video of the Year Moonman at the 1984 MTV Video Music Awards.
Considered the band's most popular song is Drive. It is also the most covered and most performed by other artists. Many surely remember "Who's gonna pick you up when you fall/ who's gonna hang it up when you call/ who's gonna pay attention to your dream/ who's gonna plug their ears when you scream…" That was written by Ocasek. A tremendous help to the song's success was that Drive was chosen as the theme of the Band Aid Trust commercial for Live Aid's African Famine Relief. Ocasek later donated all his royalties earned for the song to Live Aid.
Considered the most iconic Cars song though is the sexy Moving In Stereo which Ocasek co-wrote with Hawkes and for which Orr sang the lead vocals. Want a sound in your head for some sexy walking then this is the one to listen to. This was the music in the background for the scene in Fast Times at Ridgemont High while Judge Rheinhold was fantasizing about seeing a very wet Phoebe Cates emerging from the swimming pool and removing her bikini bra. Boys who grew up during the '80s have that scene and that song forever etched in their minds.
Aside from fronting The Cars, Ocasek was also a successful record producer for rock bands like Weezer, No Doubt, Hole, Le Tigre, Bad Religion, Romeo Void, Black 47 and Nada Surf. He also recorded several solo albums. He was also a poet, painter and photographer. He was married three times and had six sons. His third was to the Polish supermodel Paulina Porizkova. They met when she starred in the music video for Drive in 1984 when she was only 18 years old. They were married for almost 30 years and divorced last year.
Rocker with a saxophone known for his blue collar style Eddie Money also said goodbye last week, Sept. 13 after a bout with cancer of the esophagus coupled with heart complications. He was 70 years old and was until recently actively touring in a bid to once more get his career off the ground. He had five sons who are also in the music business.
Despite a lot of big sellers like Two Tickets To Paradise, Shakin', Think I'm In Love, Baby Hold On and Take Me Home Tonight from his 12 albums, Money had to spend most of his life fighting his drinking problem. He also had some success with tunes like Unplug It In, Gimme Some Water, Club Michelle, The Bi Crash and Real Money.