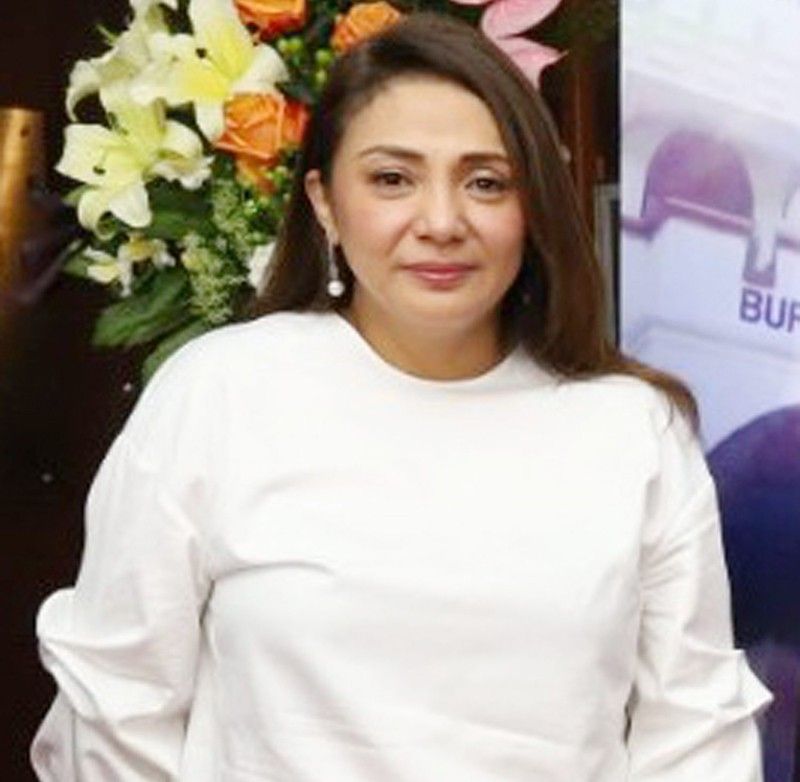 Cherry Pie Picache was able to share to people how she found peace and forgiveness in her heart through the documentary Radical Love
Cherry Pie talks about 'radical love'
It was a shocking news when Cherry Pie Picache's mother, Zenaida Sison, was reported dead due to a brutal killing in 2014. She spent the last five years healing from such tremendous pain and just recently, Cherry Pie did what can be perceived as an extraordinary act: Forgiving the man who killed her mother.
The actress' mom was found dead inside her house in Quezon City with their houseboy, Michael Flores, as the prime suspect. After a thorough investigation, Michael was eventually found guilty of robbery with homicide, and was sentenced to reclusion perpetua or imprisonment of up to 40 years in December, 2015.
In her recent guesting in Tonight with Boy Abunda (TWBA), Cherry Pie shared how she was able to find forgiveness in her heart. She was even able to visit Michael and talk to him face-to-face in the prison cell.
"God really took over," she began. "By His grace, I was able to do it. While I was walking, while I was about to see him, hindi pa ko desidido… I mean desidido ako pero pinagdarasal ko sana magawa ko. I was really praying, 'Please take over.'"
"At hindi ako makapaniwala kasi dinalahan ko pa siya ng pasalubong. I could not believe that I could actually give bread to the person who killed my mother."
Getting involved with different organizations to give talks on forgiveness must have greatly helped her lessen the pain. "I've been giving talks (also) in parishes. Now, I've forgiven him wholeheartedly."
She was also able to look back at what happened and share to people how she was able to find peace and forgiveness in her heart through the documentary Radical Love recently aired on ABS-CBN's Sunday's Best.
At present, Cherry Pie plans to continue visiting Michael "for (his) reformation, to restore and continue both our healing because it does not end there."
She said that it is a lot tougher for those who committed such crime to forget what happened "because they are now in their right mind, they're restored to their basic goodness and sanity. Kahit sila gusto nilang kalimutan na may nagawa silang ganun."
Her inner peace reflects at how Cherry Pie manages to continue living a happy, balanced life with her 17-year-old son Nio and spending some time with her friends from showbiz.
On and off-cam, she is close to Mylene Dizon, Agot Isidro, director Andoy Ranay and Angelica Panganiban.
"We've been friends for a long time," she said. "We're always dreaming of being together and came up with a project — which is happening now."
Cherry Pie was pertaining to the digital series Call Me Tita, the joint venture of Dreamscape and Heaven's Best. It will soon come out on the ABS-CBN digital streaming platform iWant.
Asked about her lovelife, Cherry Pie revealed, "I'm dating. I've been separated for nine years and so ang iniisip ko kasi by next year empty na because Nio will be off to college so parang it's high time for me to go out naman."
Meanwhile, Cherry Pie gamely took the Fast Talk challenge:
Black or white?
"Black."
Sweet or spicy?
"Spicy."
Wet or dry?
"Wet (laughs)."
Bigote? Balbas?
"Bigote."
Apple pie? Buko pie?
"Apple pie."
Nora Aunor? Vilma Santos?
"Both."
KathNiel or JaDine?
"KathNiel."
Oo o hindi — mapili ka ba sa lalaki?
"Oo."
Una mong tinitingnan sa isang lalaki.
"(Laughs) Paa."
Kasalanang di mo kayang patawarin.
"Betrayal."
Good conversation or good sex?
"Good conversation."
Does size matter?
"No."
Sex or chocolates?
"Sex."
Best time for sex.
"Anytime, hahahaha."