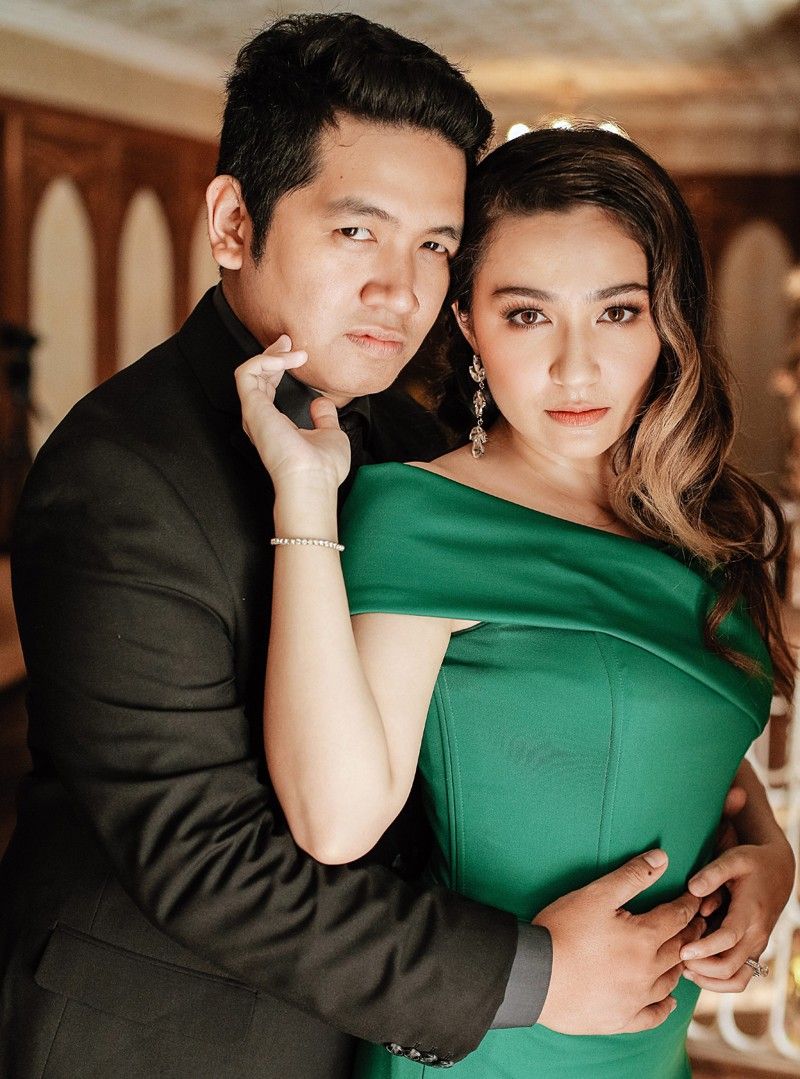 2015 Asia's Got Talent second runner-up Gerphil Flores and fiancé Brad Libanan (from Taft, Eastern Samar) during their prenup pictorial with Nice Print Photography
Why Gerphil won't sing at her wedding
FUNFARE
-
Ricky Lo
(The Philippine Star) - July 18, 2019 - 12:00am
Guests and principal sponsors (among them Danny Dolor, George Yang, Jose Mari Chan and Gemma Cruz-Araneta) might expect the bride, 2015 Asia's Got Talent second runner-up Gerphil Flores, to launch into a song at her and fiancé Brad Libanan's wedding on Sunday, July 21. But so sorry, Gerphil said she wouldn't.
"You see," Gerphil told Funfare, "I get nervous even when I perform in a show. Kinakabahan talaga ako. Mas lalo siguro in my own wedding. But for sure, during the reception, Gerphil might oblige with not just one song to requests for encore.
Instead, an orchestra will play (instrumentals) at the event which caps a romance that started 11 years ago when Gerphil and Brad were in high school. They got engaged in July last year. Brad is a B.S. International Hospitality graduate from Enderun Colleges while Gerphil holds an Art History degree from a university in Canada and graduated cum laude with bachelor's degree in Music (Major in Voice) from the UP College of Music where she was in the dean's list in school year 2015-16 with a general average of 1.468.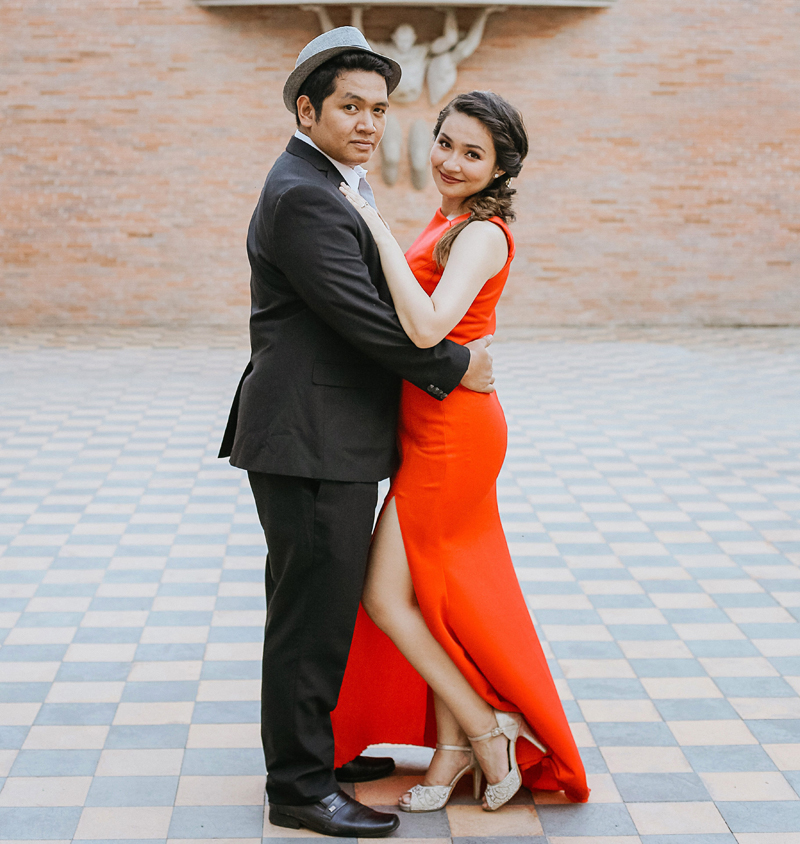 Brad is from Taft, Eastern Samar, and Gerphil was born in Hamburg, Germany, to a German father and a Filipina (from Sorsogon) of Chinese/Japanese/Spanish descent.
Surprisingly, the lovers have no theme song. Understandably, Gerphil prefers classical music and Brad the exact opposite genre.
"But we both love jazz and Broadway songs," said Gerphil.
After the wedding, they will buckle down to work, Brad to his leather-crafting business and Gerphil to shows, one of them is Aliw Awards Foundation's tribute to Rico J. Puno on Tuesday (July 23) at Music Museum. Gerphil is thrice Aliw awardee (one-time Entertainer of the Year).
"Wala munang honeymoon," said Gerphil. "Work muna."
PPO performs in Bocaue's Gabi ng Musika

Bocaue, Bulacan Mayor Joni Villanueva-Tugna giving two songs accompanied by the Philippine Philharmonic Orchestra (PPO) during the town's Gabi ng Musika event
The Cultural Center of the Philippines' Philippine Philharmonic Orchestra (PPO) performed in Gabi ng Musika during the Feast of Mahal na Poong Krus sa Wawa, staged at the patio of Saint Martin of Tours Parish in Bocaue, Bulacan last July 5.
Under the baton of Maestro Herminigildo Ranera and Maestro Yoshikazu Fukumura, the 40-piece orchestra's repertoire included folk song Atin Cu Pung Singsing, a medley of Eraserheads' monster hits: Pare Ko, Lightyears, Overdrive and Ang Huling El Bimbo; and timeless classic hits.
To the delight of the audience and esteemed guests, Mayor Joni Villanueva-Tugna performed Rey Valera's Maging Sino Ka Man and Guy Sebastian's Angels Brought Me Here. She also sang A Whole New World (from the movie Aladdin) with Rev. Fr. Daniel Coronel. All performances were with the accompaniment of the PPO.
A professional singer in her own right, Mayor Tugna waxed a 10-track Christian and Gospel album, Tracing The Tears, in 2005 released by Praise Music, Inc. The album featured duets with Gary V. (You Are), Christian Bautista (Only Hope) and Reuben Laurente (The Prayer). She was also a former television host.
CCP president Arsenio "Nick" Lizaso said in his speech, "The performance of the premier Philippine orchestra is part of the CCP On Wheels. We're bringing the orchestra to you, here in Bocaue, because we know many of you can't go to the CCP."
The annual festival culminated on July 7 in a grand fluvial parade dubbed as Ligiran sa Pagoda featuring by colorful bancas of different groups including the municipality's LGBTQI and a musical show in the evening, Gabi ng Saya at Pasasalamat, with Jay Roa, This Band and I Belong to the Zoo as performers.
Antipolo Mayor Andrea Ynares at your service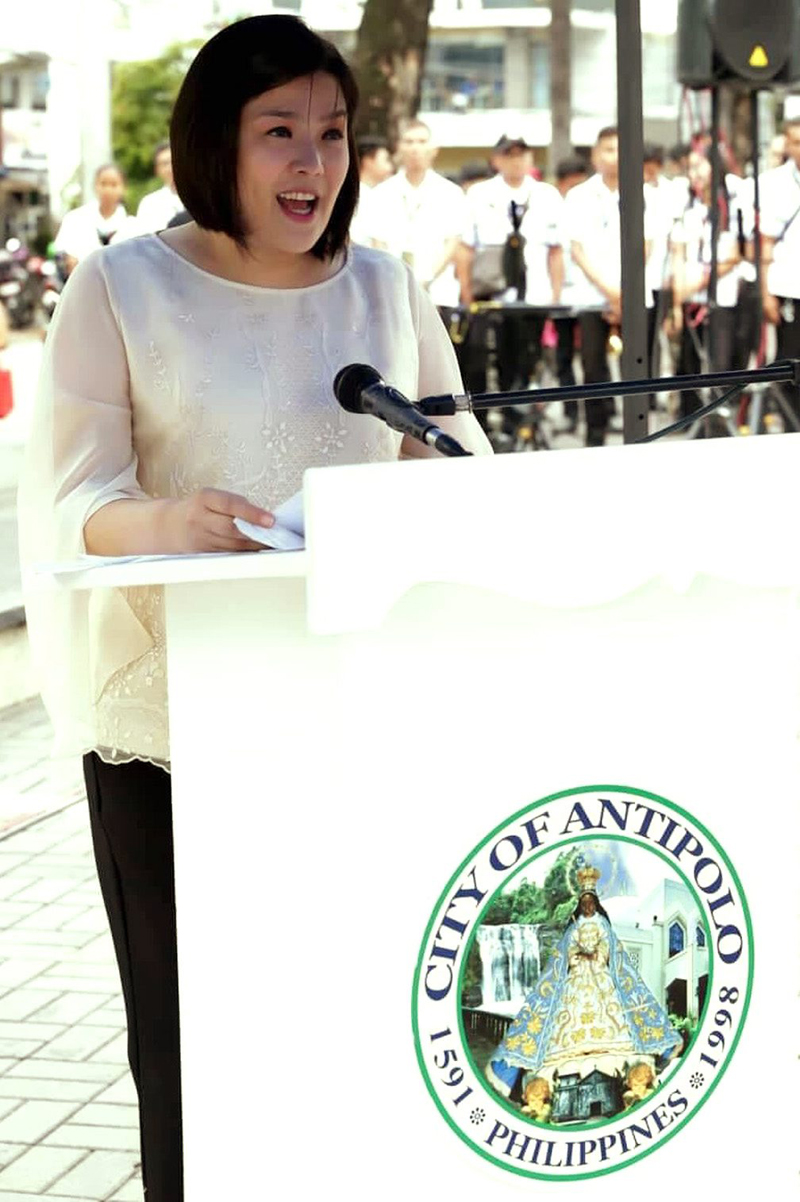 Newly-elected Antipolo City Mayor Andrea 'Andeng' Ynares during a flag-raising ceremony on her first day (July 1) in office
First-time Antipolo City Mayor Andrea "Andeng" Ynares is among the so-called "young blood" at the helm of a city. Her husband, Dr. Junjun Ynares, is the former Antipolo mayor.
I want to call Mayor Andeng (who is from the Revilla clan) an "action-agad mayor."
Last Sunday, we asked Mayor Andeng's help for a fellow Waray whose husband (a jeepney owner-driver) died after hitting the floor during a stroke. The family of five stays at a rather depressed area at the winding portion of Antipolo hills, and needed financial support.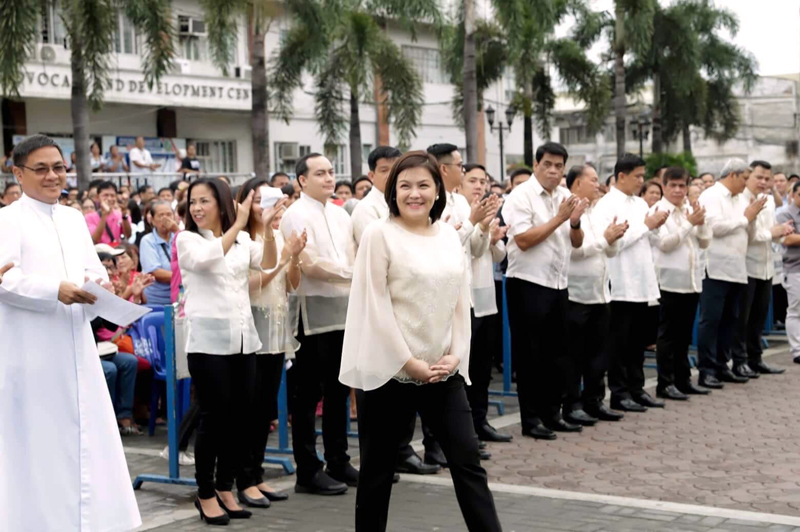 Mayor Andeng to the rescue. Within hours after our call, she sent somebody to the family's humble dwelling. Problem solved.
The deceased was buried yesterday, with the widow and her three children eternally thankful to their dear mayor.
(E-mail reactions at rickylophilstar@gmail.com. For more updates, photos and videos, visit www.philstar.com/funfare or follow me on Instagram @therealrickylo.)