A charmer with wonderful premise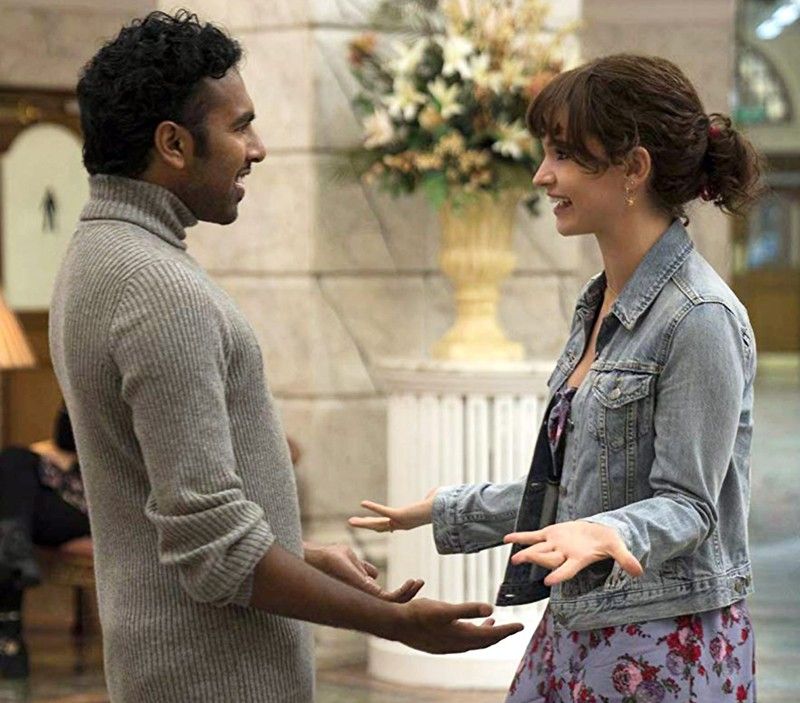 Film Review: Yesterday
MANILA, Philippines — From Danny Boyle, the director of Slumdog Millionaire, Trainspotting and 127 Hours, comes the fantasy, musical romantic-comedy, Yesterday. Written by Richard Curtis, who gave us Notting Hill, Love Actually and About Time, you know that with the two on board, there's going to be lot of funny lines, heartwarming elements and a deft use of music. And on all those counts, the duo delivers. Yesterday is a charmer, with a wonderful premise.
The premise, with sci-fi elements of an alternative universe, asks what would happen if some worldwide black-out (this film's version of The Blip) would wipe out bits of information and history, but there would be some individuals who wouldn't suffer from such memory loss? What could these individuals do with this knowledge and memories that no one else seems to possess?
Jack Malik (Himesh Patel) is a struggling singer-songwriter, managed by childhood friend Elie (Lily James) in the south of England. And after the Blip happens, it seems that it's only Jack who has any recollection of the Beatles, and their songs. With his languishing career and no one raving about his own songs, does he then perform and record the Beatles songs and claim them as his own?
It's a great question that touches on artistic integrity and honesty, and along the road (long and winding?), the film explores whether fame and fortune can overshadow happiness and love, and how career and ambition can often blind us to what's standing right in front of us, and is the answer we've been searching for. These are themes that Curtis touched on and explored in About Time, with a time travel plot device. And it's nice to see him do a variation of this via Yesterday.
Curtis is also known for creating scene-stealing minor characters and sidekicks — as in who can forget Spike (Rhys Ifans), flatmate of William (Hugh Grant), in Notting Hill. Here there are several, starting with Ed Sheeran who plays himself, hears Jack's "songs," and seeks him out to be the front act in his concerts. Sheeran wonderfully allows himself to be the butt of some of the film's best jokes and asides — Hey Dude? As Deborah, Ed's manager, Kate McKinnon is hilarious, exhibiting the crass business side of the music industry. She sees the potential of Jack, and is ready to airbrush and repackage him.
And No. 1 scene-stealer is Rocky (Joel Fry), the perpetually drunk or stoned, foot in mouth, roadie that Jack has accompanying him. Joel is brilliant playing off Jack, Elie and even Sheeran. Its touches like these that keep the film entertaining throughout. Story-wise, you may wish they took the premise far deeper, and feel that Jack is let off too lightly when he confesses to the musical hoax — but these would be minor issues.
Yesterday is one enjoyable Ticket to Ride. You'll love the scenes when Jack is recording his first batch of Beatles songs in a recording studio beside the railway tracks, or how they use his performing Help to reflect his own conflicted state of mind. It's a charming film that's filled with Beatle tunes, and should be every music fan's delight.