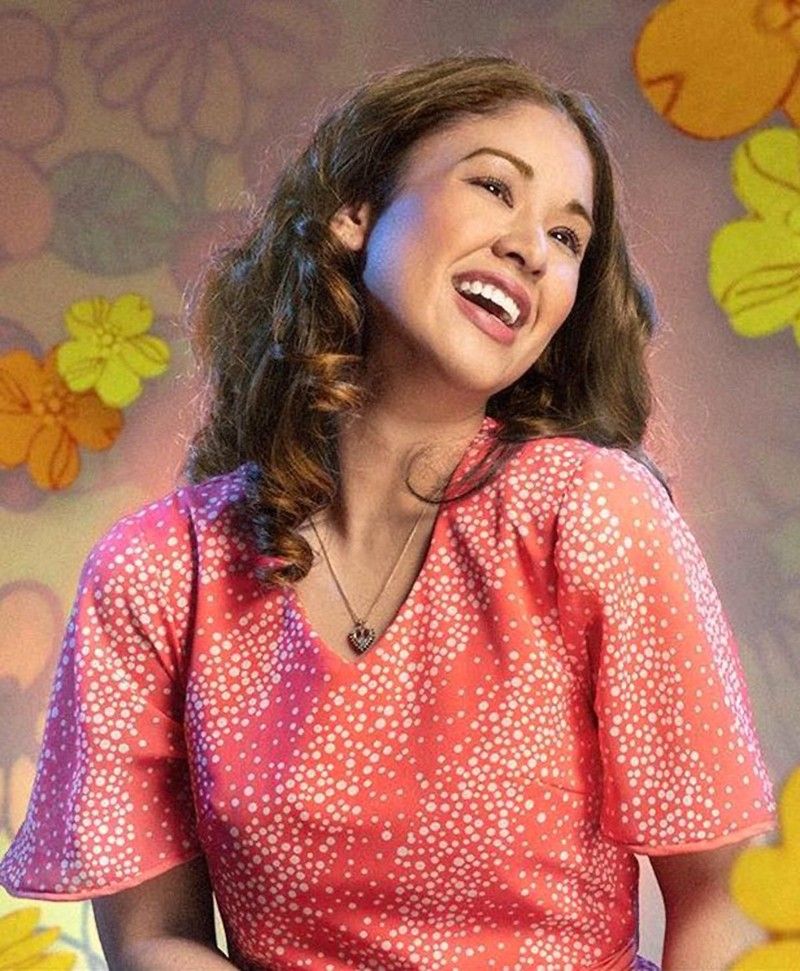 Produced by the Atlantis Theatrical Entertainment Group, Beautiful: The Carole King Musical presents an inspiring tale of the metamorphosis of Carole King (played by Kayla Rivera) into one of the biggest stars in the history of popular music
The beautiful music of Carole King
Theater buffs and lovers of pop music are in for a most entertaining treat. Produced by the Atlantis Theatrical Entertainment Group as part of its 20th anniversary celebration, Beautiful: The Carole King Musical is set to open at the Meralco Theater on June 14 and will run until July 7. This is true nostalgia overload. The show presents an inspiring tale of how the memorable songs of Carole King came to be written and her own metamorphosis into one of the biggest stars in the history of popular music.
King was a prodigious writer from the onset but she is best known for the album Tapestry that broke sales records when it was released in 1971. It was one of those albums that you took out of its cellophaned package, played on the turntable and then played again and again and again. It was that irresistible. Every song evoked an easy intimacy and homey warmth. It was played so often that copies just kept on selling and selling. Sold as of this writing were 25 million physical albums worldwide.
It was because of King's voice, uncontrived, so natural. It was also because of the music, simple, charming melodies and words that felt deeply personal. Times have changed since then but feelings have not. I am sure that many today can still relate to her I Feel The Earth Move, So Far Away, It's Too Late, You've Got A Friend, Where You Lead, Will You Still Love Me Tomorrow, You Make Me Feel Like A Natural Woman and others.
I do hope that Tapestry is now available again on vinyl or still on CD so that younger music lovers can live that experience. Streaming works okay if you are only after particular cuts. Like, let me listen to Home Again. But Tapestry is not that kind of album. It must be listened to in sequence and in its entirety. I listened to Tapestry again recently and it was still goosebumps all over. I heartily agree, it is one of the greatest albums of all time. And the facts say, it is also one of the biggest-selling albums of all time.
It is no wonder then that Douglas McGrath thought that the songs of Carole King would make a good musical of the jukebox type. This is the kind of show where existing songs, preferably hits are used. Think of American pop music at its best. And what McGrath came up with was the Tony-nominated Beautiful: The Carole King Musical, which has been selling out shows on Broadway these past five years.
And because not all of us can just hop on a plane and get tickets to the Broadway show or the West End edition in London, I am thankful that Atlantis is bringing the musical to Meralco. Bobby Garcia is directing, so we are assured of the high quality of the production. Playing the lead role of Carole King is Kayla Rivera, who was previously in Aladdin, In the Heights, Adams Family and Carrie.
Also in the cast are Nick Varrichio, who was Double J in the Atlantis touring production of Saturday Night Fever as King's husband and co-writer Gerry Goffin; Mickie Bradshaw-Volante of Kinky Boots as King's friend and rival Cynthia Weil; and George Schulze of Waitress as Cynthia's co-writer Barry Mann.
Those who enjoy listening to hit tunes from the '60s are no doubt familiar with the songwriting credit of Weil and Mann. Among their hits are On Broadway for George Benson, Walking In The Rain for the Ronettes and You've Lost That Loving Feeling for the Righteous Brothers. They either competed or collaborated with Goffin and King.
Then because King began her rise to fame in the US Tin Pan Alley starting from her teen-age years during the '60s, the show features not only her works but also those of other stars and hit songs of the period. I am sure that audiences will be amused to find Neil Sedaka, who wrote his big hit O Carole for King; The Shirelles, which had a No. 1 seller with her Will You Still Love Me Tomorrow; Little Eva with her Loco-Motion, The Drifters with Up On The Roof and others.