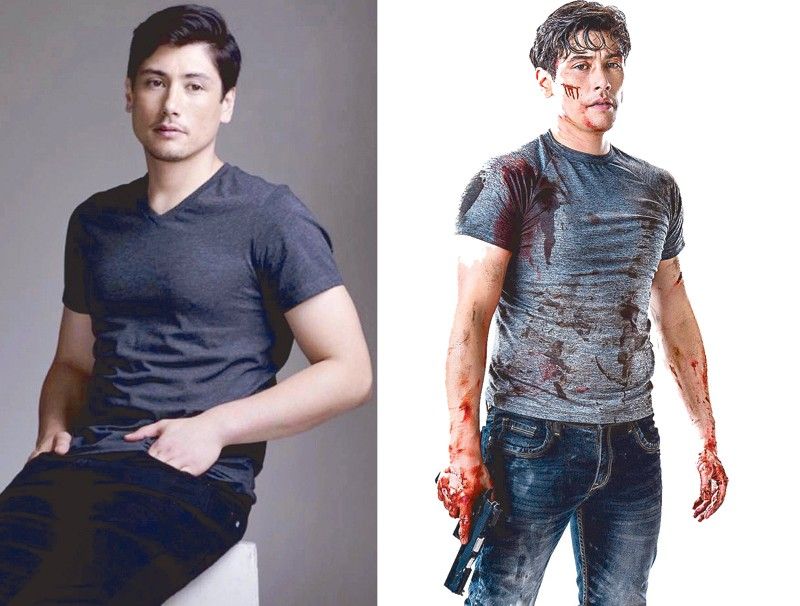 In Viva Films' Maria, opposite Cristine Reyes
CONVERSATIONS
-
Ricky Lo
(The Philippine Star) - May 5, 2019 - 12:00am
'The Padilla blood runs in my veins,' insists Ivan Padilla who started his acting career in the US and is aiming to make a name hereabouts. 'I want my relatives to be proud of me.'
While most local talents dream of making it in Hollywood, Ivan Padilla is doing the reverse.
"I want to make a name where my relatives are," Ivan said in an exclusive Conversation. "I want my relatives to be proud of me."
That's why he is using his real name instead of Germaine De Leon, his Hollywood screen name.
Those relatives include Robin Padilla and his siblings, plus several relatives, and the late Amado Cortez (who served as a Philippine Consulate General in San Francisco during the Cory Aquino administration), father of Ivan's mother Grace Padilla.
"He was my Lolo Amado," volunteered Ivan. "My dad, Scott Grimes, was an American car salesman. He died 18 years ago when I was 11. Last Easter Sunday (April 21) was his 18th death anniversary. My mom never remarried. I am an only child."
What Ivan remembers about his Lolo Amado was his sense of humor and his love for boxing.
"He was fond of making jokes. We watched a lot of boxing shows. It was our favorite hobby. We also talked about movies. He was a good actor. As a kid, I watched most of his movies. My mom and I lived at the house of Lolo Amado and Lola Gloria (Sevilla), my step-grandma. I am closer to her than to my biological grandma who was in Pampanga all the time. Her name was Rosie Yabut. I got to meet my relatives on the Yabut side only recently. There are so many of them. But I got closer to Lola Gloria because I grew up with her along her children from her first marriage." (To Mat Ranillo who died in a plane crash. Among Gloria and Mat's children are Mat Ranillo III and Suzette who both followed in their parents' footsteps.)
During the birthday celebration of Robin's mom Eva Cariño last year, Robin was making an amazing speech to his mom who interrupted her to make an announcement.
"She said, 'May bagong Padilla sa industriya,' and then she introduced me. Robin looked at me and said, 'O, may special mention? Tumayo ka, pinsan!' That was the first time I met my relatives on the Padilla side. Robin's mom is so nice, sobrang mabait."
Told that the Padillas are known for being, ehem, "ladies' men," Ivan smiled.
"Well, I'm not a saint, at hindi rin naman ako demonyo. Yes, I have a girlfriend," adding in haste, "but I don't have a love child."

Ivan has appeared in several US TV shows including CSI: NY, CSI: Miami, CSI: NBC, Lucifer (Fox), Dexter (Showtime), Castle, ER, The Closer and Criminal Minds
And being a Padilla, Ivan was naturally inclined toward showbiz.
"Being an actor has always been in my mind," he said. "My mom would always talk about the Philippine movie industry but it never occurred to me to start a career here. I didn't want to leave my mom alone and come to the Philippines. She didn't take my dad's death very well. She was very lonely. She was working with Sanrio and she didn't really have many friends. She has moved to L.A. from San Francisco."
Ivan was 19 when he began his career after graduating from Calstate University in L.A. with a degree in Psychology.
"I had a girlfriend who was an actress and she pushed me into acting. I started taking acting lessons and doing indie films, winning a few awards along the way from local film festivals where I got an agent."
His claim to fame includes appearances in US TV shows such as CSI (Crime Scene Investigation, in the NY, Miami and NBC episodes), Lucifer (Fox), Castle, ER, The Closer, Criminal Minds and Dexter (in six episodes).
"I think I'm one of five actors who have guested in every CSI. Did I experience any racial discrimination? No, I did not. The roles I played were not really Asian, described 'ethnic ambiguous.' They couldn't pinpoint my race. Some people said that I looked American or Latino or Russian."
Here for almost two years as a Viva contract star, Ivan has starred in Isang Daang Tula (as Bela Padilla's other boyfriend), 12 (Alessandra de Rossi's live-in partner) and Maria (Cristine Reyes' maiden foray into the action genre, as an assassin), plus two episodes of MMK (Maalaala Mo Kaya), in one as the abusive foreigner husband of Ria Atayde and in the other as an HIV-carrier foreigner who infected his wife played by Empress Schuck). As the villain (a hustler in the Kapamilya soap Playhouse with Angelica Panganiban and Zanjoe Marudo), Ivan got a big scare when he received death threats.
Ivan just laughed it off. "Unlike in the States, the fans here take what they see in movies and in TV shows seriously. Sometimes, they cannot draw a line between the reel and the real. Death threats are something new to me. In the US, I have played kontrabida but I never got death threats."
For over a year now, Ivan has been working non-stop but he's not complaining.
"I'd love to do a bida role one of these days," Ivan hoped, adding with a laugh, "para wala nang death threats," and then thinking aloud, "I want to take a little break, though."
Used to living independently in the US, Ivan lives alone at a pad he's renting somewhere in Quezon City. Since he doesn't have a car, he takes Grab all the time.
"I'm getting used to the Philippine lifestyle," he assured.
Meanwhile, Ivan obliged to do the "sexy talk." A Leo (turning 30 on Aug. 1), he stands 5'10"; weighs 165 lbs.; and wears medium-sized shirt and briefs, and size 9 shoes.
How do you define sexy?
"Sexy for me is confidence…how a woman carries herself with confidence of who she is and where she's going."
When do you feel sexy?
"After a good workout."
What part of your body do you consider sexy?
"My eyes."
What part of a woman's body do you find sexy?
"Her curves, 'yung baywang."
What's in a woman that turns you on and off?
"I like a certain vulnerability in a woman. I like giggly women but I don't like those sobrang maarte, sobrang ma-sosyal or mapili sa pagkain."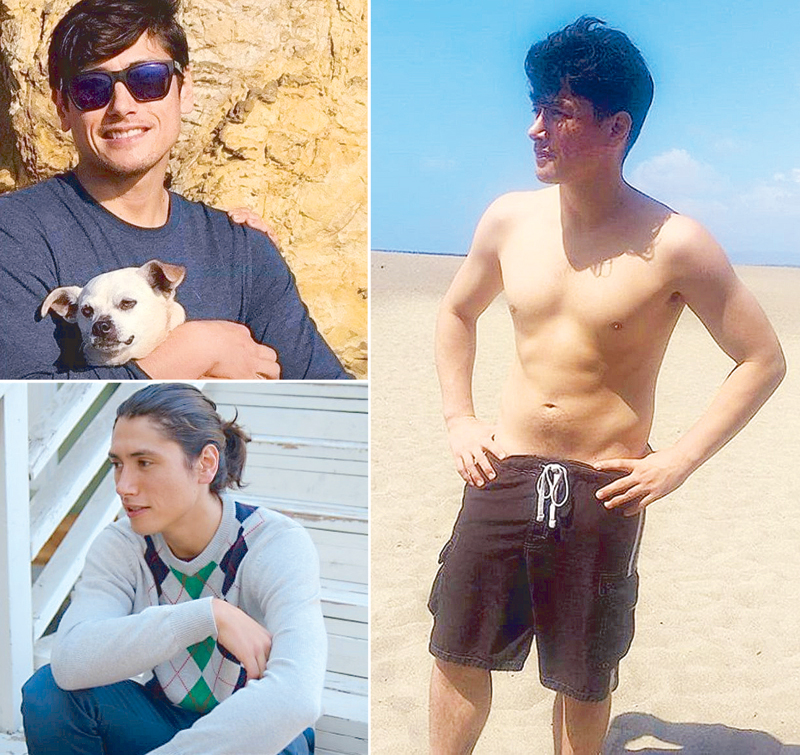 'I haven't really read too many sexy books. But one book that changed my life the most was The Bob Dylan Chronicles. I kind of see myself in his shoes.'
When did you lose your innocence?
"When I was about 17."
To an older girl, younger girl or a girl your age?
"She was one year younger than me. I found it scary. We were in high school."
Sexiest book?
"I haven't really read too many sexy books. But the book that changed my life the most was called The Bob Dylan Chronicles which is about his life and career. I kind of see myself in his shoes."
Sexiest movie?
"9 1/2 Weeks (with Mickey Rourke and Kim Bassinger). It's also my mom's and my aunt's favorite movie."
Sexiest song?
"Let's Get It On by Marvin Gaye."
Sexiest food?
"Pancakes full of syrup."
Sexiest scene you have seen in a movie?
"The scene showing Mickey Rourke and Kim Bassinger in the kitchen eating food off of each other's stomach."
Lights on or lights off?
"Lights on."
Willing to do a sexy role that requires frontal nudity?
"As an actor, why not? I would do whatever the role requires."
(E-mail reactions at rickylophilstar@gmail.com. For more updates, photos and videos, visit www.philstar.com/funfare or follow me on Instagram @therealrickylo.)