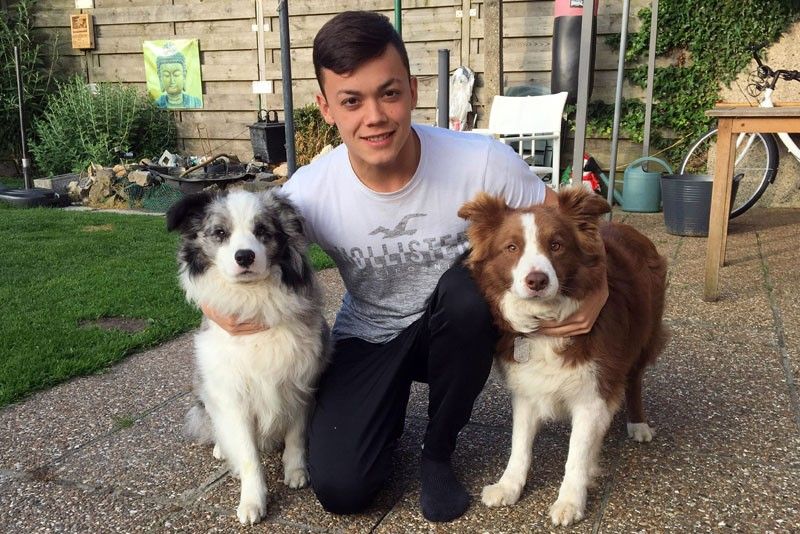 Belgium's Got Talent winner, the Filipino-Belgian Ian Lodens,with dogs Q and Flash
BGT winner Ian Lodens to visit the Philippines
MANILA, Philippines — Last year's Belgium's Got Talent (BGT) winner Ian Lodens, a Filipino-Belgian martial arts athlete, will fulfill his promise to his mother to visit the Philippines for the first time on April 4. He will stay here with his Filipino mom, Rebecca Amor, for some 20 days to visit some of the country's most remarkable places.
The last time Ian's mom was in the country was in 1997. "I was not able to attend the wake of my father who passed away in 2015. Hindi ko kayang bayaran ang (I could not afford to pay the) plane ticket. Simple lang ang buhay namin dito (We live a simple life here), and we are always busy in the sports activities of my kids... We will stay in my mother's place in Fort Bonifacio C5," said Rebecca.
According to Ian, this year's BGT season is starting already. It should be recalled that Ian and Belgian dancer Natascha Van Es bested other BGT contestants in 2018.
After the BGT feat, he had to focus on his exams in school so he could get good grades.
"Fortunately, I managed to pass my exams (in Vives Brugge where he is taking up sports and movement course) so I'm really happy with that. Now I'm focusing on a new chapter," he said.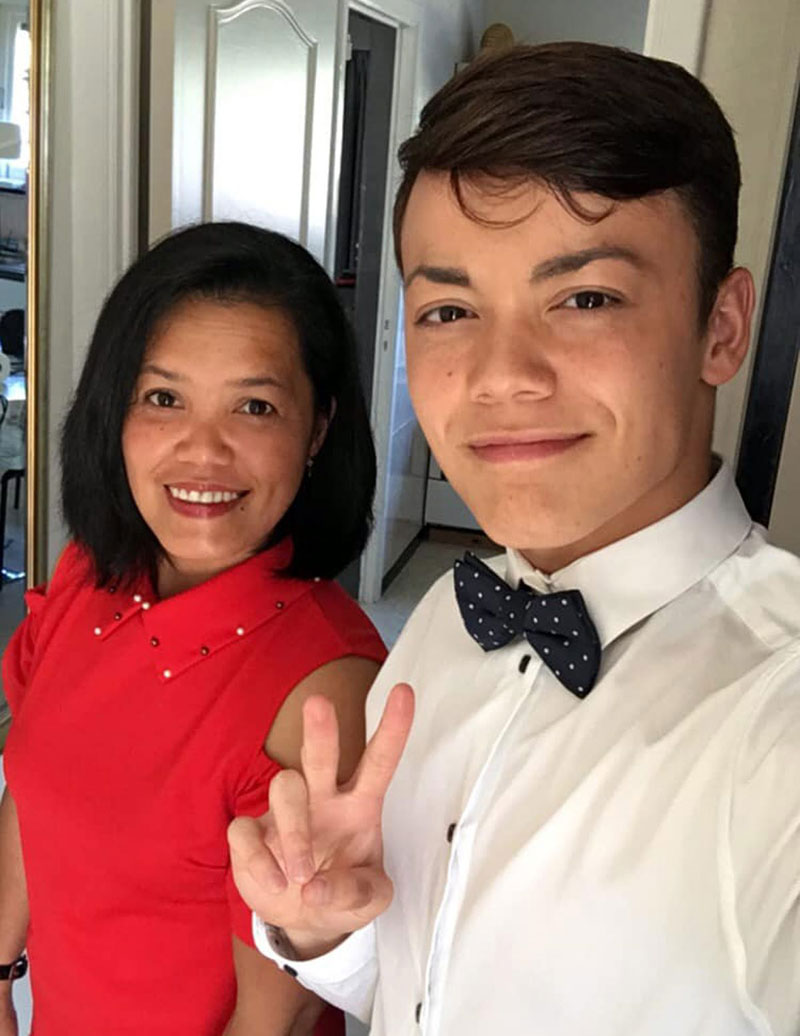 ...with mom Rebecca
At the time this writer chatted with Ian, the latter would be going to Slovenia to participate at the European Cup in Ju-Jitsu Fighting System in Maribor. It would be his first time in the seniors (ages 21 and above) and also the first time in a new weight class, which is 69 kilograms (before he often fought in the under-21 age group, weighing at 62 kilos). Ian is a three-time ju-jitsu world champion.
"It will be for sure a great experience and a lot of learning, too, as it will take some time for me to get used to this new class," he said with enthusiasm.
Just recently, he brought honors to the Belgian and Filipino communities by winning gold medals in that prestigious European Cup.
Meanwhile, Ian is looking forward to visit different places outside Manila, like Palawan, Bohol, Cebu and Boracay during his Philippine visit. "My mom and I will leave April 3 from Amsterdam and we will arrive April 4 in the Philippines. It is really a dream (come) true. I promised my mom before that if I won the Belgium's Got Talent show, as a Belgian-Filipino boy, we would go for sure to the Philippines. It has been 22 years since my mom went to the Philippines, and 16 years ago since she saw the last time her mother, my lola (grandma) in real life. So it's very exciting," he said.
For sure, he will miss his pet dogs Flash and Q when he's in the Philippines for they are his "best friends and it's always so nice being with them, but this trip will definitely be worth it."