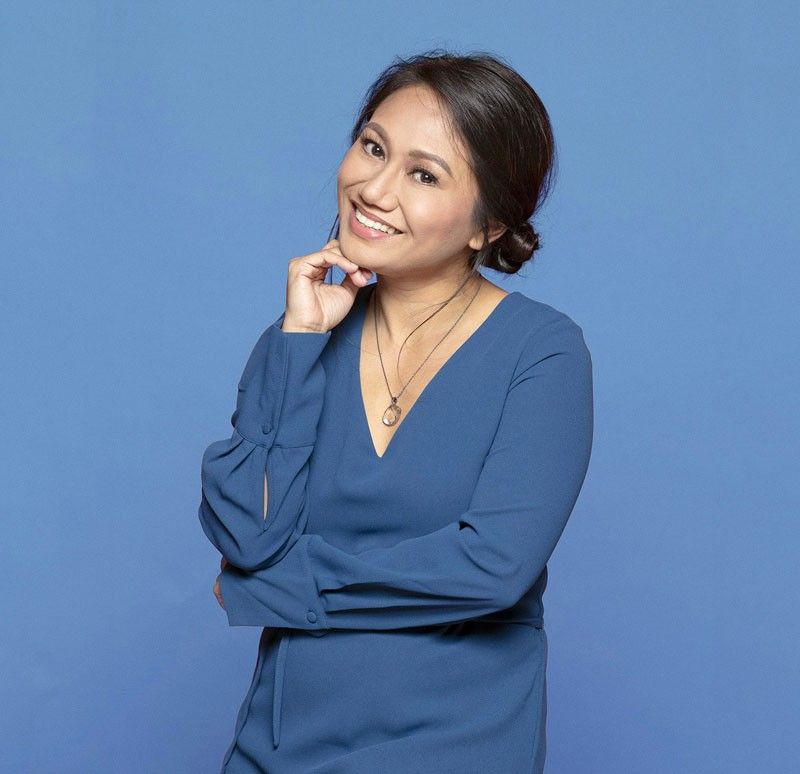 A self-effacing multi-talented actress, Angeli Bayani easily disappears into every role that she plays, such as her role as Harper Pitt, the pill-popping wife of a closeted lawyer in Angels in America
Al Pacino got Angeli interested in Angels
FUNFARE
-
Ricky Lo
(The Philippine Star) - March 20, 2019 - 12:00am
First, a trivia: Did you know that it was Al Pacino who got Angeli Bayani interested in the Angels in America? Read on.
And another: when I saw Alfonso Cuaron's Roma (2019 Oscar Best Director and Best Foreign Language Film), the natural acting of indigenous actress Yalitza Aparicio reminded me of…guess who?...Angeli Bayani in Ilo-Ilo, directed by Singaporean Anthony Chen who won a Camera d'Or in Cannes. A teacher in real life, Aparicio bagged an Oscar Best Actress nomination for her performance as a maid who keeps a Mexican family together and Angeli as the nanny of a family in Singapore was nominated for Best Actress at the 2012 Asia-Pacific Film Festival (APFF).
The similarity ends there. Aparicio is an acting first-timer while Angeli is a veteran who has tucked up several other nominations and wins in both theater and in films (Gawad Urian Best Actress for Lav Diaz's Melancholia in 2008 and Norte, the End of History in 2014, etc.).
That trivia serves as intro to this story about Angeli's latest foray into theater in Angels in America, directed by Bobby Garcia to kick off Atlantis Theatrical Entertainment Group's 20th anniversary celebration.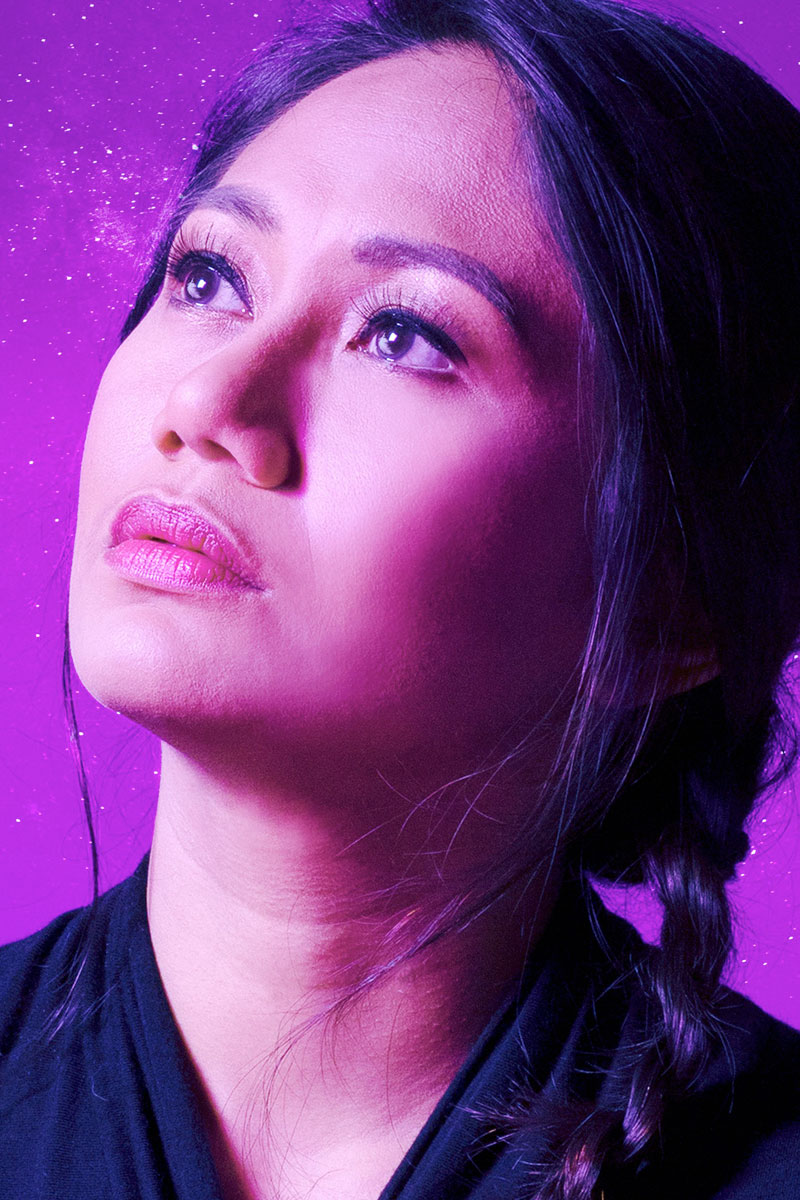 "The show will stir people's consciousness about the world," said Angeli who plays Harper Pitt in the Tony Kushner epic set in 1980s New York City about the lives of two main couples: Prior Walter who is abandoned by his lover Louis when he contracts the HIV virus, and closeted gay lawyer Joe Pitt who struggles in his marriage to a pill-popping wife.
Let's hear it from Angeli.
Describe your role and how you immersed in it.
"Harper Pitt, the unhappy wife of Joe Pitt, is a Mormon who has a mild addiction to Valium. I read about addiction ­— its roots/causes, and about Mormons and their core beliefs. I have a line where Harper says, 'Mormons are not supposed to be addicted to anything,' so I focused my research and exploration on reconciling the concept of addiction and Mormonism."
When did you first hear or read about Angels in America and how did you get interested in it?
"I first heard about it when it was made into the HBO mini-series in 2003. Back then, I was interested in it mainly because of Al Pacino since I'm a fan of his. I haven't seen it though. Maybe I'll watch it after we're done staging Millennium Approaches."
If not the one you're playing, which other character would you have picked and why?
"If gender wouldn't be an issue, I would love to have a go at all the characters, actually. All of them are so beautifully written."
How many theater roles have you done so far and how does your Angels role compare to them?
"I can't say how many. As a former resident of the Tanghalang Pilipino Actors' Company, I was part of most of the plays for the theater seasons 2002 to 2006. Even after I went freelance doing film and TV, I still did theater when I could.
"Harper is a character that is at the same time completely familiar and utterly unfamiliar to me. I know her as I know myself but at the same time, I don't. Personally, I think she represents that subconscious aspect of ourselves that informs our conscious lives. We don't always actively let this part of ourselves emerge but emerge it does nonetheless, in one way or another."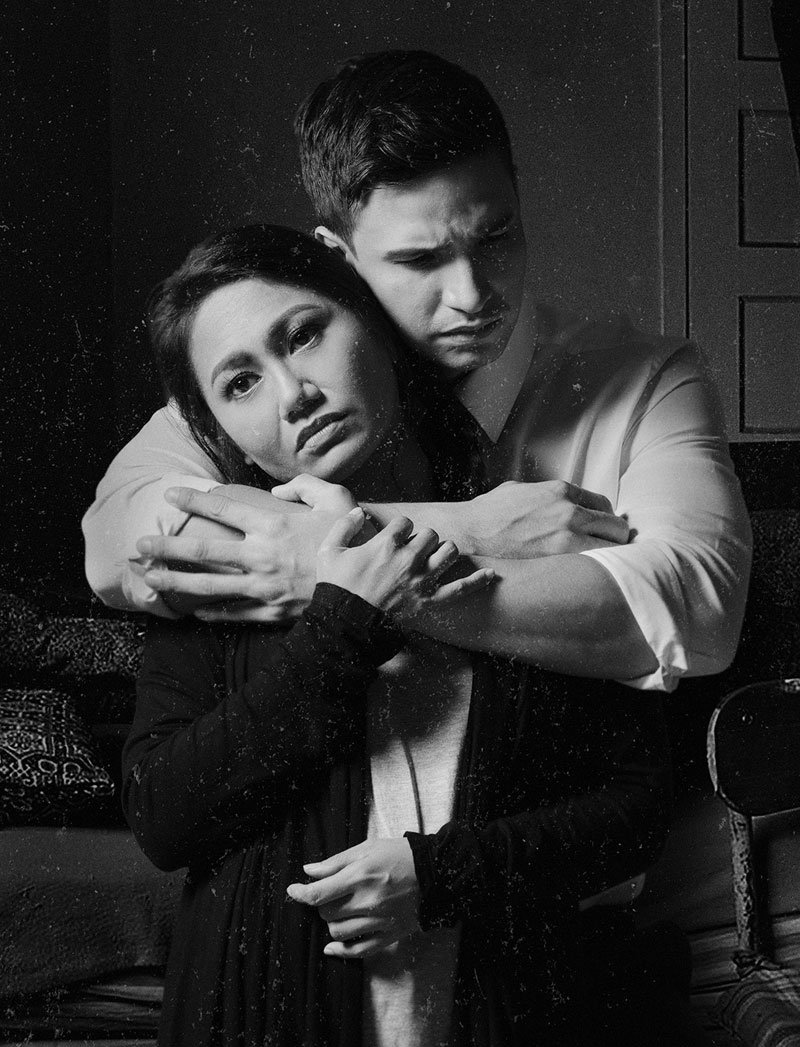 ...with Markki Stroem.
What's the difference between preparing for and absorbing a theater role from that of a movie role (how many have you done so far)?
"I find that there is no difference in preparation but there is more time to understand and explore when doing theater. According to IMDB, I have 82 entries in my filmography but I think there are about 15 TV credits listed there as well."
Booboos in filming can be easily corrected through reshoot or retake, but how do you do it on "live" stage?
"The time devoted to rehearsals removes or lessens the possibility of mistakes on and/or off stage, but in the event that anything happens, we are all in character enough to know what to do. The objective, of course, is that the audience should not realize that something unrehearsed happened. So you pick up from there and go on with the show. Years of training and experience helps, especially when there is a lot of love in the production. We're all there to tell a story and give everyone a good show.
"Not all 'booboos' are bad, though. I heard a story when the late RJ Leyran (The Great Raid, Biyaheng Langit, Paradise Express, etc.), whose character was in love with his co-actor's character. She accidentally dropped her handkerchief upon exiting the stage and the set changers didn't notice it. So RJ picked up the handkerchief and put it to his face and inhaled her scent. Then he exited, holding the handkerchief as if it was the most precious thing on earth. Not only did the audience think that it was part of the show, but RJ's action added much to their character's relationship."
What lessons do you think can the audience get from watching Angels?
"Angels in America tackles a lot of big issues ­­— religion, politics, homosexuality, personal relationships. There's even a bit about climate change. At the core, I personally think that Angels shows us what happens when our actions do not come from Love, while giving us more than enough food for thought on what could happen if we did everything out of Love. It's a depressing piece but at the end of it, I come away with Hope, that if we could all just realize what is truly important, and treat each other better and treat yourself better ­­­— we could all make the world a beautiful place."
(Angels in America runs from March 22 to April 27 at the Carlos P. Romulo Auditorium, RCBC Plaza, Makati. For tickets, visit www.ticketworld.com.ph. The play contains strong language and mature content. Due to its subject matter, it is strongly recommended to ages 17 and above. The Philippine STAR is among the sponsors.)