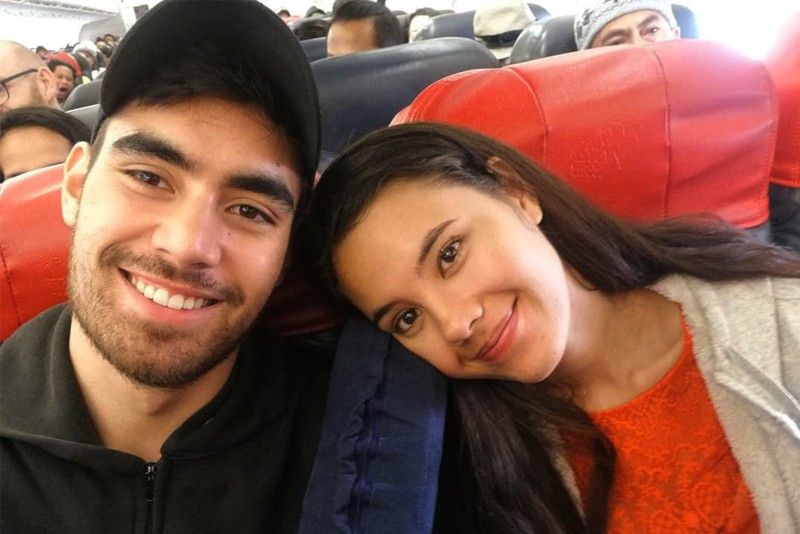 In an interview, Catriona Gray confirmed that she and Clint Bondad had ended their relationship, adding she intends to stay single during her one-year reign as Miss Universe.
Instagram/Clint Bondad
Miss Universe Catriona Gray splits with model Clint Bondad
(Philstar.com) - February 23, 2019 - 10:26am
MANILA, Philippines — Freshly crowned Miss Universe Catriona Gray has split with model Clint Bondad, her boyfriend for more than six years.
In an interview on "Tonight with Boy Abunda" on Friday, Catriona, 25, confirmed that she and Clint had ended their relationship, adding she intends to stay single during her one-year reign as the Miss Universe.
Catriona revealed she and Clint "were having some problems even before the pageant. We weren't on speaking terms so much."
"It was really hard going through the competition with that happening all at the same time but I had to keep reminding myself this is a once in a lifetime opportunity. I need to give my best... and I wanna represent the Philippines well," the beauty queen said.
"So it was a struggle but you know I see that he's doing so well now and I don't wanna talk about it that much. One, because I'm private, and two, I greatly respect him and I'm grateful for the time that I had with him. I just wish him the best," she added.
Catriona was welcomed home Thursday in the pageant-mad Philippines with a parade through Manila that drew tens of thousands of fans.
Last December, the Filipino-Australian beauty beat more than 90 contestants in the Miss Universe competition, making her the fourth Filipina winner of the prestigious beauty pageant, and the second since Pia Wurtzbach in 2015.
'Outgrow each other'
Asked about the reason for the breakup, Catriona, without giving specific details, said sometimes couples "outgrow" each other.
"When you're together for so long and you start off at a young age—you grow whether that be on your personal or in your career or whatever," she said.
"And you know sometimes you outgrow each other in a way and you know if we're meant to be together, maybe it will happen in the future," she added.
"I'm always grateful to him for the time that I shared with him 'coz he has seen me through so much and I have seen him through so much. We both supported each other but it just didn't work out."
Catriona and Clint first met in an elevator in Baguio.
If there was one thing that she learned after the split, Catriona said it was "the need to communicate."
She added she "[doesn't] feel ready at all" to fall in love again at the moment.
"I've never really had the chance because being in a relationship from the age of 18, I've never been a young adult especially a growing young Christian din in a season of single-ness and I think it's really important as an individual 'coz you need to know what you want, who you are to be establishing your identity as your own person," Catriona said.
"I just wanna take that time. I mean, being a Miss Universe for a year is an amazing experience and I just wanna be able to grow in that kind of season as Miss Universe," she added. — Ian Nicolas Cigaral