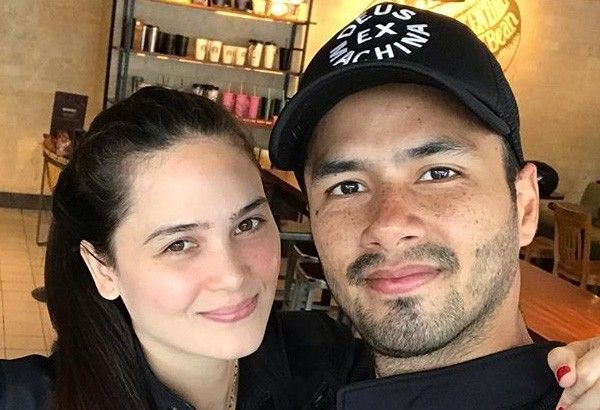 Kristine Hermosa and Oyo Boy Sotto
Screenshot from Instagram/Oyo Boy Sotto
Oyo Boy Sotto breaks silence on parentage of oldest child with Kristine Hermosa
MANILA, Philippines — Actor Oyo Boy Sotto clarified an intriguing comment by a netizen on his Instagram account.
In the post, Oyo showed a photo of his child riding a mini motocross bike.
"Congratulations to the both of you, Kiel and Ondrea! so proud of you! Thank you Lord for keeping them safe," Oyo wrote.
A netizen commented that she is proud of Oyo for accepting his eldest son. The netizen also claimed that the child is the son of his wife, Kristine Hermosa, with another man.
"So proud of you @osotto kahit na anak si Kiel sa ibang lalaki ni Kristine, tinuring mo pa rin syang own flesh and blood mo. Bihira sa ibang lalaki ganito," the netizen commented.
Oyo replied to the now deleted comment, clarifying that Kiel is not from another man, but their adopted son.
"Hindi sya anak sa ibang lalake," Oyo said on the first comment.
"Kiel is our adopted son," Oyo added.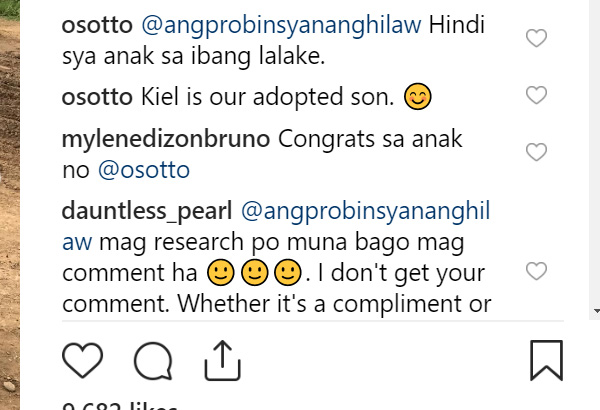 Screenshots of Oyo Boy Sotto's Instagram comments.
Other netizens commented on the thread and showed support for Oyo, Kristine and their family.
"Ooops! Someone is not updated. Lol," a netizen commented.
"Ke totoo o hindi, WALA KANG KARAPATAN magcomment ng ganyan. Hindi ka lang tactless at misinformed. BASTOS ka pa!" another netizen wrote.
"mga tao nga nmn katok katok muna! D mo nasubsybayan buhay nyan ni kristine. Ako nasubaybayan ko kya mssabi ko n hndi nya yan anak sa ibang lalaki," commented another netizen.