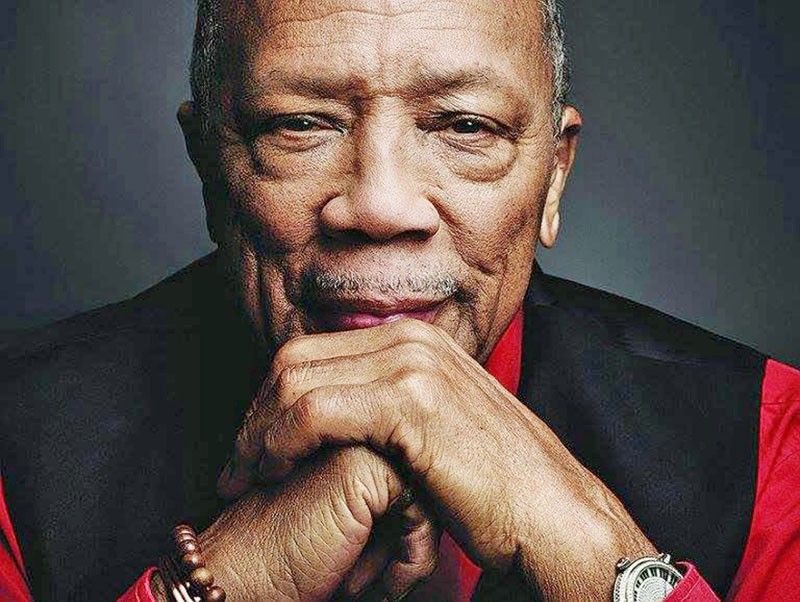 Quincy Jones is a musician, arranger, producer, recording executive and Grammy legend.
Movies and music have always had an extremely close relationship. Music, the older art form was early on found to be of great use for filmmakers. Can you imagine a film without music? You can, but it will not be as enjoyable. Music helps to bring on the tears, to convey joy, to express love, to denote suspense or danger or it can simply just be in the background, unobtrusive but important.
These past few years have seen a spate of music driven films. These range from the jukebox soundtracks like Guardians of the Galaxy; new recordings in action adventures like Black Panther; screen musicals like The Greatest Showman; romantic dramas also with original music like A Star is Born; and what has captured the imagination of millions of music lovers, thanks to their availability on streaming platforms, the documentaries about popular music figures.
Here is one that I think everybody should see. Not just those who love films or music but everybody who will be moved and enlightened by the story of a truly great artist.
Quincy, a Netflix original. That is just the title, Quincy. I am surprised they did not call it Q, which will do as well. After all that is how Quincy Jones is known in the trade. Just plain Q. Everybody knows who he is. As US Pres. Barack Obama says in this life-spanning film, "At each stage in his remarkable career, he's been somebody who's walked through that door before anybody else has." Very well said.
Quincy is a musician, arranger, producer, recording executive and Grammy legend. I say, would Michael Jackson be the legend he became without Quincy? Q was co-producer of Off The Wall, Thriller and Bad. He was producer and conductor and prefect of discipline for the recording of the charity single We Are The World. He does jazz, soul, pop, rock, symphonies everything and has worked with Ray Charles, who introduced him to drugs when he was only 15 years old, with Frank Sinatra, who gave him the nickname Q and his ring that Quincy never takes off his finger. Plus Ella Fitzgerald, Lesley Gore, Celine Dion, Sarah Vaughan, James Ingram and many others.
He also produces films, The Color Purple, scores films, In Cold Blood, The Getaway, TV shows, The Fresh Prince of Bel Air. Where would Will Smith be if Quincy as TV producer did not tap him to be the Fresh Prince of Bel Air. He has worked with all of the greats, from Paul McCartney, Will Smith, Oprah Winfrey and so many others in his six-decade, multi-faceted career. He has also hosted Saturday Night Live. And a lot more that this piece has no room for.
Most important of all, Quincy, the grandson of a former slave, broke new ground for African Americans with his Academy Award win, nominations and the Jean Hersholt Humanitarian Award for his work as a philanthropist and social activist. If you visit Africa one of these days, you might find yourself looking at a house that Quincy helped build.
Q is now 85 years old. Find out all about him and his fantastic life in this film co-directed by Alan Hicks and Quincy's own daughter Rashida Jones.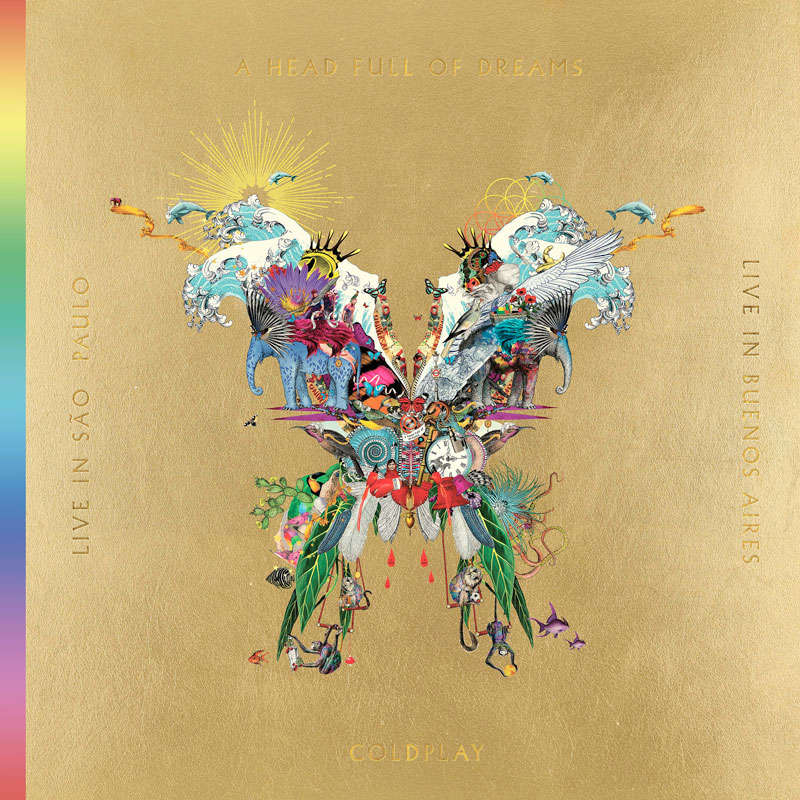 Now on to another music docu. The big news of the week is the coming release of the film A Head Full of Dreams, which chronicles the 20-year history of the band Coldplay. This is directed by Mat Whitecross who has covered Coldplay right from its inception when Christ Martin and his bandmates were still in college in the UK. Whitecross was also responsible for the acclaimed Supersonic, the documentary about Oasis. So you can really bet on the commercial and artistic merits of this film.
Besides, you have to consider the fact that Coldplay is a hitmaking act and the film features most of the group's big sellers. Clocks, A Sky Full Of Stars, The Scientist, Yellow, Hymn For The Weekend, Fix You, Viva La Vida and many others. The picture will be available on Amazon Prime come Nov. 16 but if you want to watch it on the big screen and feast on it ahead of everybody, there will be a screening at SM Cinemas on Wednesday, Nov. 14.
Now if you want a DVD copy all your very own, you can splurge on the Coldplay Butterfly package which is set for release on Dec. 7. This one includes the Live in Buenos Aires and Live in Sao Paulo concerts films of the record-breaking A Head Full of Dreams Tour and the documentary of the same title on CD, DVD, vinyl and digital editions. I do not know how much this album costs. Must be a hefty sum but it is almost Christmas and the Coldplay fan in your list will really love this.