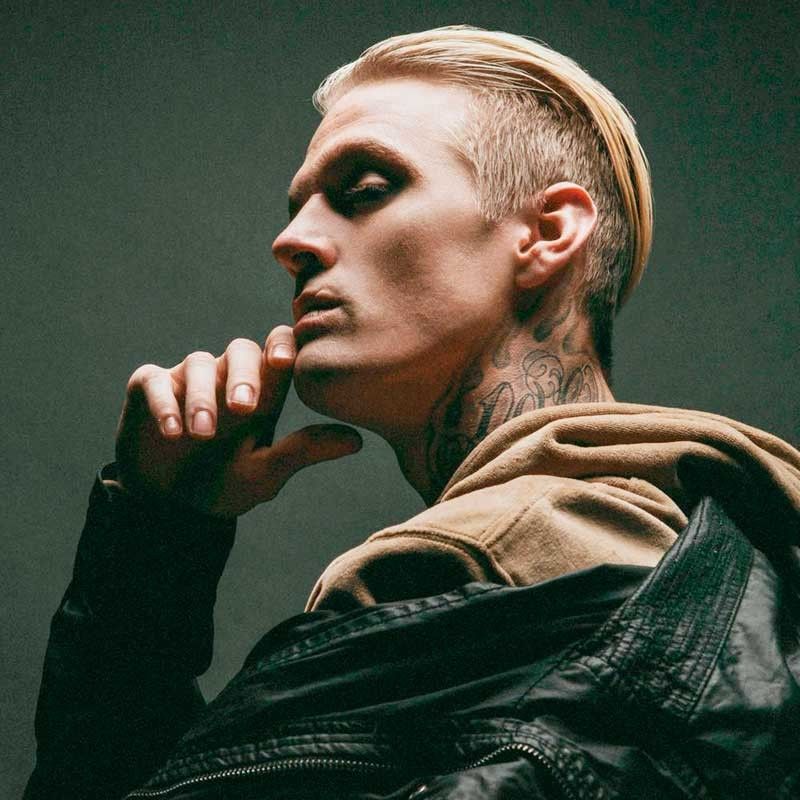 'I live every day to the fullest, and I am in love right now. I am trying to focus on my relationship which is working really hard, and just being a man, getting my first house and doing things like that. That's where I am headed this time.'
What is Aaron Carter up to?
FUNFARE
-
Ricky Lo
(The Philippine Star) - October 15, 2018 - 12:00am
How time flies!
It seems only yesterday when The STAR sat down for a one-on-one with Aaron Carter in Singapore where he was promoting his second album Aaron's Party (Come Get It), the carrier single of which was I Want Candy. Towards the end of the free-wheeling interview, I asked Aaron how he saw himself in seven years. "It's hard to predict the future. Ah…you know, I can't really figure out but I hope I'll be taller, I do hope so! My height now is 5'3" but I do hope I'd grow to be 6'1" or 6'2"."
Aaron was barely 13 then (born on Dec. 7, 1987) and I'm not sure if he got his wish. Turning 31, Aaron has gone through a lot since then, hurdling the challenges of getting older, grappling with personal issues (his sexuality, etc.) thrown his way by the nosey media and reinventing himself in step with the fast-changing trends in music.
Born in Tampa, Florida, Aaron began performing at age 7 and released his eponymous debut album when he was 10. Aside from Nick (of Backstreet Boys), Aaron has three sisters — his twin Angel, B.J. and Leslie.
On Nov. 18, Aaron will be back for a concert at the New Frontier Theater (formerly Kia Theater) on the heels of the release of his latest album LØVË (distributed by Sony Music) which carries the single Sooner or Later that went Gold in several countries in Europe and is now enjoying multi-million streams on Spotify.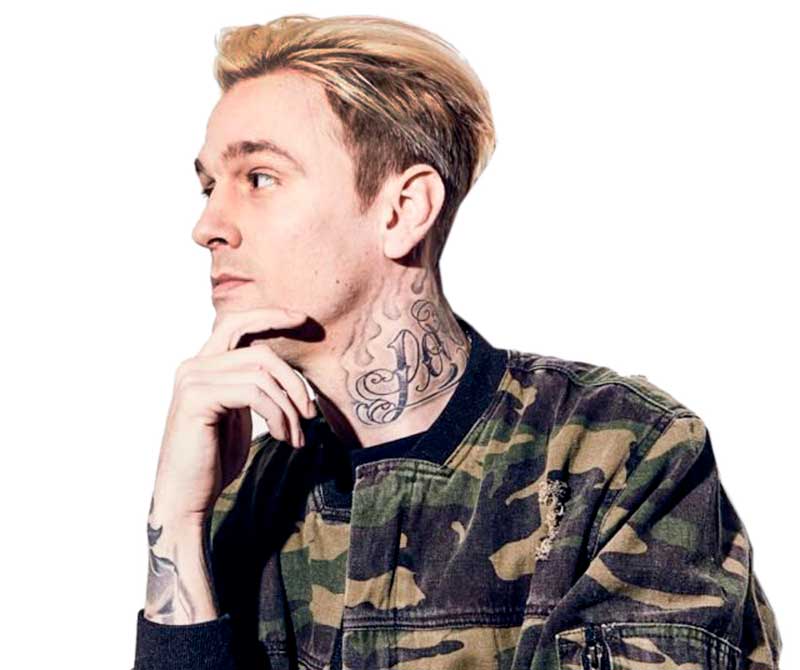 Now, the older Aaron...
Aaron has been spending the year touring the US and UK headlining in his own shows, as well as joining his fellow '90s greats like boyband O-town, Lance Bass from NSYNC, Ryan Cabrera, and YouTube sensation Tyler Hilton.
The last time he was in the Philippines was in 2002 when he was 14.
Here's Funfare's e-mail interview with Aaron:
What do you remember about your last visit in Manila?
"If I'm not mistaken, it was green, it was beautiful, there was ocean, there were amazing fans, it was like beautiful palm trees everywhere. I remember it being like an island kind of like where I was from, where I grow up in Florida Keys."
Could you give us an update on what you've been up to between 2002 and 2018?
"Well, I've just been living, learning?you know, going through ups and downs, resolving issues in the past and just getting to a better place. I'm finally in a good place, things are going well and I have a new album out, it's going Gold all around the country. I produced music as wel­l. It's a really good album."
What are the lessons you've learned from your teenage years? Is there anything you would have changed from when you started to when you are right now?
"None, really. I mean, I'm happy, you know, with the good things that have happened and even the bad. I mean, you know, because I'm still standing and breathing and I'm able to keep, you know, keeping doing my best. That's all that matters, you know, just do our best."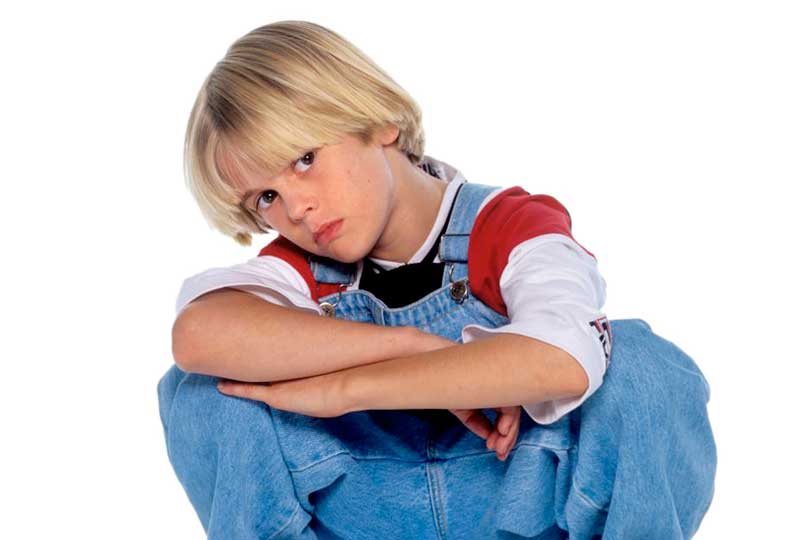 ...then, the teeny-bopper
How has your music evolved through the years?
"Well, I mean I grow up. I haven't released music for over, you know, 15 years…something like that. I just grew up and different things happened, and I wanted to be my own producer, my own writer. I executive produced my album. I just be my own person with my music."
Can you tell us more about your latest album? What was the inspiration behind it and what message do you wish to convey with it? And in terms of sound, what styles or genres did you experiment with?
"The album was based on (lyrically) where I was coming from, where I was in certain relationships, and I feel I wasn't getting enough and I wasn't understood, and so I wrote that music. I was just making tons of beats all the time, and then I linked up with my co-producers and we just did music together. I would pick those beats and write a song to it. I had a couple of co-writers with me. I said the best message to relay this to is for the people out there that are in relationships where they don't feel like heard or understood by their significant other."
What's your take on the new breed of singers/musicians?
"I haven't really been paying attention too much. I'm just really focused on doing my own thing and I am making my own creative process. I wanna be able to just have my own music (style) in my own way of thinking about music, so it's my own."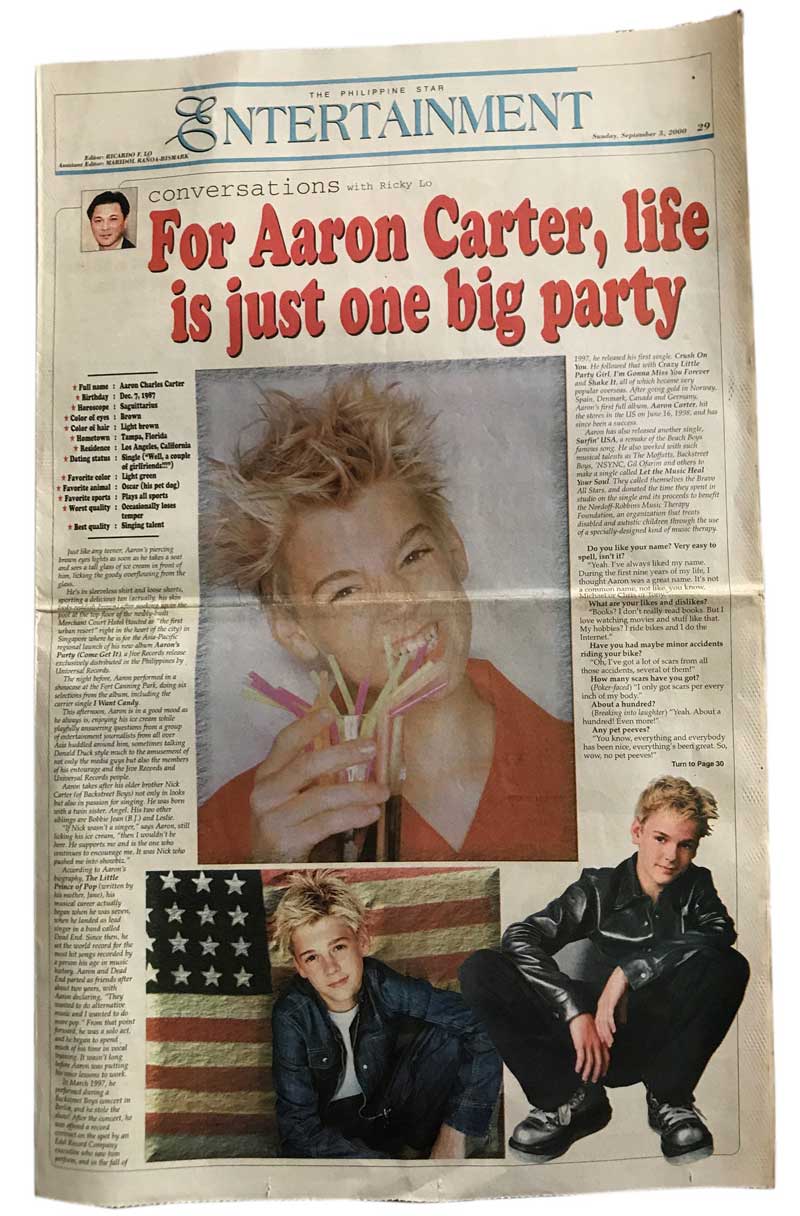 Aaron, then 13, when interviewed by The STAR in 2000 in Singapore where he promoted his second album Aaron's Party (Come Get It)
What can your Filipino fans expect in your Manila concert on Nov. 18?
"The special part is being there, be able to take them out to a time journey from like where my music started to where it is now and that is what I am gonna do. I'm going to perform old songs from the past six albums and it's going to be exciting."
How different is the "new" Aaron Carter from "the old" Aaron Carter?
"That's hard to say. I am different every year, every day, everything changes. You never know what's gonna happen and I live every day to the fullest and I am in love right now. I am trying to focus on my relationship which is working really hard, and just being a man, getting my first house and doing things like that. That's where I am headed this time."
(Tickets to Aaron Carter Live in Manila are now on sale at all Ticketnet outlets [911-5555] and at Ticketnet.com.ph. Prices are at P5,830; P4,558; P2,756; and P2,120. The concert is presented by Kbeam Events and the official residences Crowne Plaza Manila Ortigas and Holiday Inn Manila Ortigas.)
(E-mail reactions at rickylophilstar@gmail.com. For more updates, photos and videos, visit www.philstar.com/funfare or follow me on Instagram @therealrickylo.)